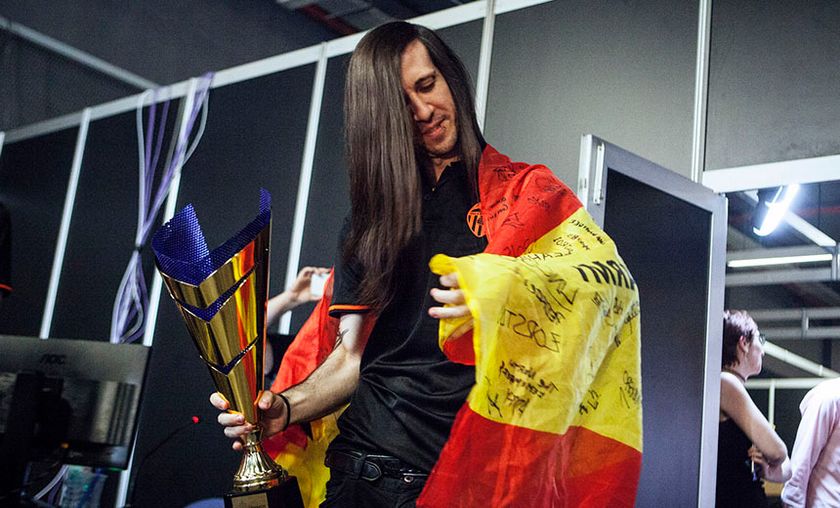 Local hero Evangelion wins DreamHack Valencia over Complexity talent Crane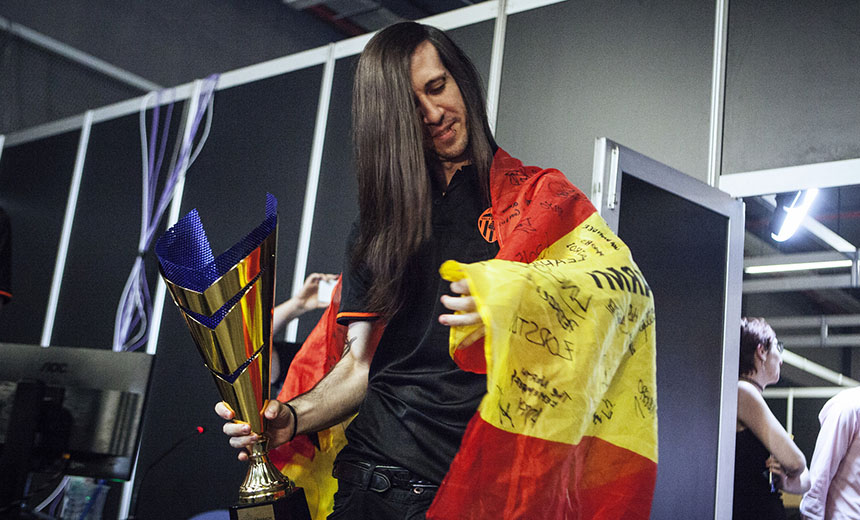 Photo: Jennika Ojala / DreamHack
The third DreamHack Valencia saw an unlikely winner in Diego "Evangelion" Fuentes García and his N'Zoth Paladin.
After he finished in the middle of the top 16 after the swiss round, few were looking at Evangelion as a tournament favorite. Eyes were instead set on veterans Stan Cifka, Simon "Crane" Raunholst, Gareth "Cipher" Rouse and the flawless Greek from the swiss stage Dimitris "Dethelor" Theodoropoulos, in terms of who was likely to be hoisting the trophy.
Both StanCifka and Crane came really close to winning the tournament, finishing top four and second, respectively, and both their eliminations came at the hands of the aforementioned Evangelion. The Spaniard had brought an off-meta line-up headlined by N'Zoth Paladin – a déjà vu of Chakki's win at DreamHack Austin – and went 10-1 with it in the playoff round.
Evangelion's line-up was so well constructed that he ended up dropping just one game in all his playoff games, when Crane's Shaman finally shut down Uther's deathrattle armies. Switching to Shaman was all Evangelion needed to seal the series and grab the championship.
Despite finishing second, Danish hope Crane finally achieved the deep run many experts and peers of his had expected of him for a long time. Crane was considered among the favorites to win the European Spring Championship after a strong showing in the preliminaries, but fell early in the competition.