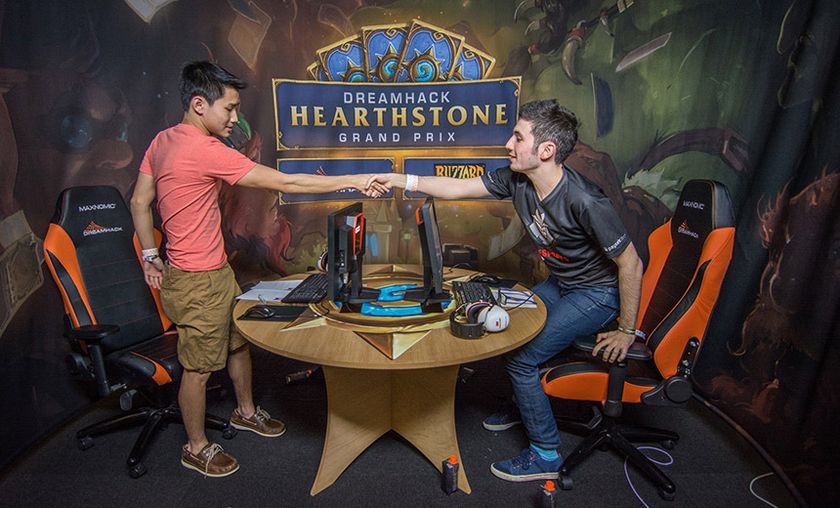 All decklists from the DreamHack Summer playoffs

Lo and behold, we have all 64 decks from the DreamHack Summer playoffs gathered in one place! Ready your collection for some hearty netdecking.
Last night, DIma "Rdu" Radu became the first player in Hearthstone to win two DreamHack titles and pass the $100,000 mark in tournament winnings. But his story was far from the only great one. Denmark had a strong showing, having two players in top eight and two in top four. Ex-Hearthlytics player Fr0zen almost kept the DH title in the USA before losing the Rdu in the grand finals. Young hopeful BoarControl and returning Belgian Maverick both secured respectable top eight finishes in one of the toughest tournaments of the year.
But what did these players - and the others who made it to the top 16 - use in the playoffs? Below, you can find the full collection of these decklists.
1st place:
Rdu
---

Tempo Mage
Camel Hunter
Aggro Shaman
Zoo
2nd place:
Fr0zen
---

Token Druid
Patron Warrior
Miracle
Aggro Shaman
Top 4:
---
Top 8:
---
Top 16:
---
Front page photo: Martin Johansson / DreamHack