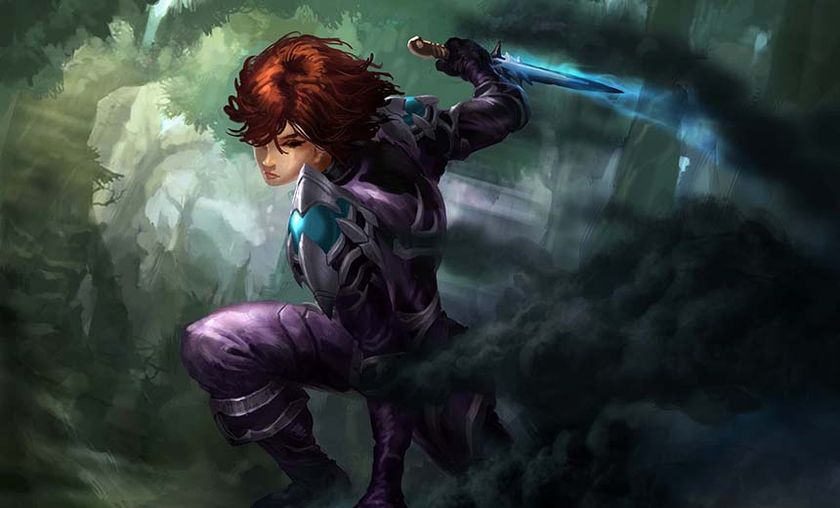 Decklist spotlight: Zoro's Shadowstep Miracle Rogue from DreamHack Austin

The Blizzcon quarter finalist from Team Celestial is rocking a solid Miracle Rogue in the biggest LAN North America has ever seen.
Despite the [card]Blade Flurry[/card] nerf, Rogue has remained a top class in the standard meta. In place of the Oil OTK, however, Valeera has gone back to the old [card]Gadgetzan Auctioneer[/card] miracle builds and she's been performing fantastically.
Initial Old Gods miracle builds – like the one we featured in our latest video guide – relied solely on [card]Cold Blood[/card] and a big [card]Edwin VanCleef[/card] to finish the game, but more recent ones have embraced the return of their oldest friend, [card]Leeroy Jenkins[/card]. A card that whose mana cost had to be increased because of the triple attack through [card]Shadowstep[/card], Leeroy has nevertheless been charging all weekend at DreamHack Austin.
Zoro is not the only one running a Shadowstep / Leeroy Miracle. Hearthlytics' Fr0zen is using a similar list – though with double [card]Shadow Strike[/card] – and is 6-1 in the swiss round at the time of writing, in prime position to snatch a playoffs spot.
Find more meta decks in our deck library and below. 
To find video guides of the best metagame decks, visit and subscribe to our YouTube channel.