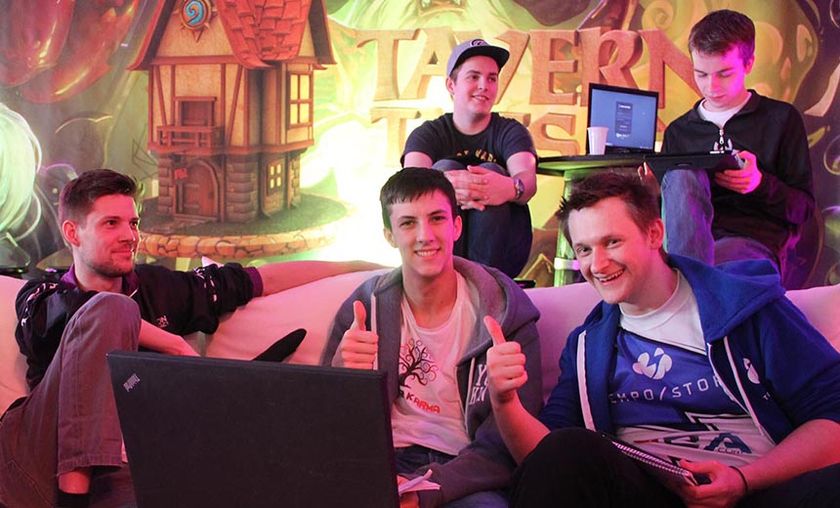 PGL Tavern Tales is ready for playoffs
Click here for results, VODs and all the other information
The tournament is down to its final sixteen.
After five rounds of swiss, the player pool at Tavern Tales Spring has been halved. While most of the eliminated belong to the group of lesser known players, the competition was not kind to a few big names as well. Tempo Storm's Petar "Gaara" Stevanovic is perhaps the most notable elimination. The German started with a positive 1-0 but ended up losing three in a row before forfeiting his last match in the face of mathematical ousting. GamersOrigin's Thomas "TheFishou" Guedj also fell out in the last round, facing a very unpextected aggro Paladin from local player xTrackyStyle, which delivered him a swift defeat.
 The line-up for the playoffs is headlined by Thijs "ThijsNL" Molendijk. After struggling through the first months of LoE meta, the Dutchman is back in top form and is a win away from breaking the 1,400 GosuRankings barrier for the second time in his career. He has a tough bracket ahead of him, however, sharing a half with Powder, Un33d and GameKing.
In the bottom half, eyes are on rising talent Simon "Crane" Raunholst. After finishing top four at the recent G2 Class Legends, Crane piloted his unique line-up to a 4-1 score. He shares a bracket with SK's Jesper "Freakeh" Eriksson, whose advancement to the playoffs secured flawless day for SK Gaming, both their players making it to the top 16.
The tournament resumes today at 11:00 CET. Full coverage is available here, and you can check the photos from day one in this album.