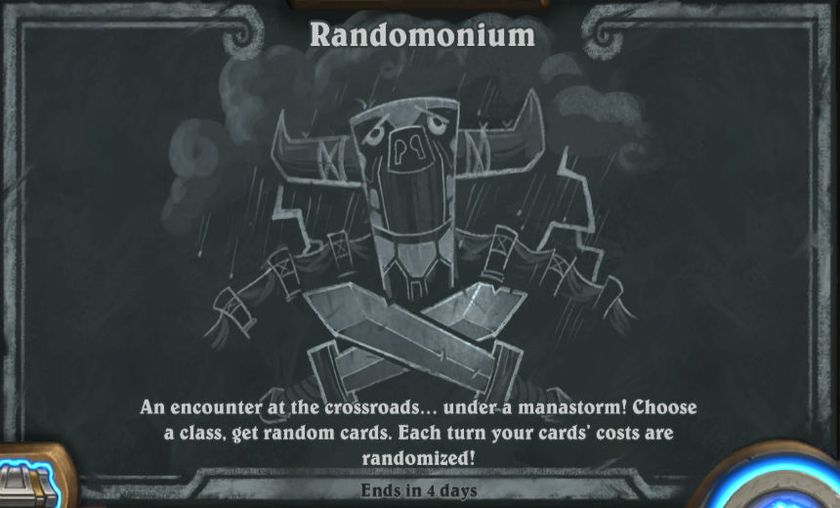 Tavern Brawl This Week: Randomonium!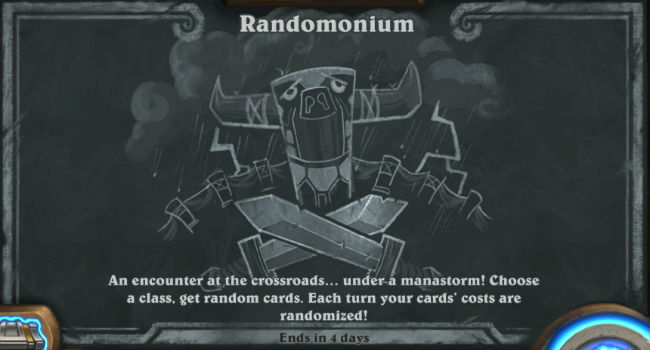 This week's Tavern Brawl is a repeat, which makes sense after last weeks Santa Showdown. For this brawl players pick a class, then have a deck of entirely random cards. To add another layer of crazy, every turn the costs of your cards are also random. It isn't a very balanced brawl, but it sure can be fun. 
My first game I opened Tirion Fordring at one mana cost. Needlessly to say, there was an instant rage quit. If you just want a game to finish quests or blow off a little steam, this is a great mode to play!