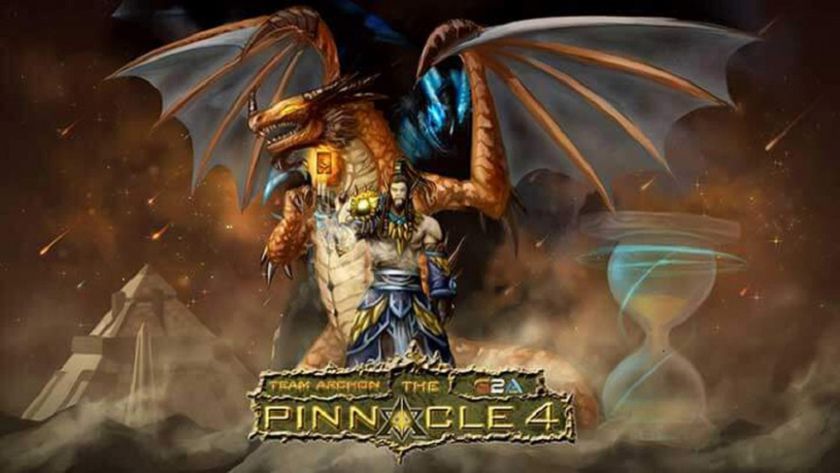 Pinnacle 4 crowns Muzzy as its grand champion

Luck, skill and patience made Muzzy, NA's fourth place Hearthstone world championship point holder, take his first Hearthstone tournament victory by becoming the Pinnacle 4 grand champion.
Muzzy began his run for the Pinnacle 4 championship title in the qualifiers back in March. He took a good finish in the preliminaries with his only loss being to Zetalot in round three, However Muzzy was able to get his revenge in the finals beating Zetalot three games to two.
At the start of the tournament Muzzy was placed into group B alongside Drew "Tidesoftime" Biessener, Tomflr, and Johan "Darkwonyx" Hansson. Muzzy took match number one against TidesofTime with a close finish in game five. with this victory Muzzy moved up into the winners bracket and faced off against Tomflr in match two, only to make short work of his opponent and advance into the playoffs.
In the playoffs Muzzy had an interesting set of matches playing against Team A's undefeated player, Frid, not once, not twice but three times. The first round of the playoffs Muzzy beat Frid with a three game comback after losing game one. This placed Frid in the losers bracket, and Muzzy in the finals. After losing to Muzzy, Frid proceeded to win his next match against Ryan "PurpleDrank" Murphy, putting him into the finals and forcing match two against Muzzy.
In the finals Both Muzzy and Frid took to a mirror match with each player on a mec mage varient. Game one gave Frid a great lead on board, only to be eventually brick walled by Muzzy's Dr. Boom. Muzzy was able to have both boombots created by the doctorite holding physcopath trade and kill three of Frid's minions, with the Doctor himself to clear the rest of the opposing board giving Muzzy game number 1. The second game in the match Frid was able to use the fireballs gifted from Archmage Antonidas to provide the necesarry reach to beat Muzzy's oil rogue. Game number three was quickly won by Frid as well with his druid's natural wild growth curve-out with a well placed innervated Ragnoros. After two consecutive game wins Frid managed to take a game four using his divine favor paladin deck, this forced Muzzy and Frid into a match reset making them play their third match against each other in the tournament.
The reset gave way for another mec mage mirror yeilding the same result having Muzzy take game one. He then went for the same approuch as used in match two having his oil rogue against Frid's Mec mage, this game however had the opposite result of match two with Muzzy beating Frid. Game three of the final match Muzzy was able to exhuast Frid of almost all of his resources until Muzzy's druid and all of its minions become too much for the mec mage to handle and Muzzy took match three against Frid undefeated, and earning him the title "Pinnacle 4 Champion."
---

More on GosuGamers Hearthstone: