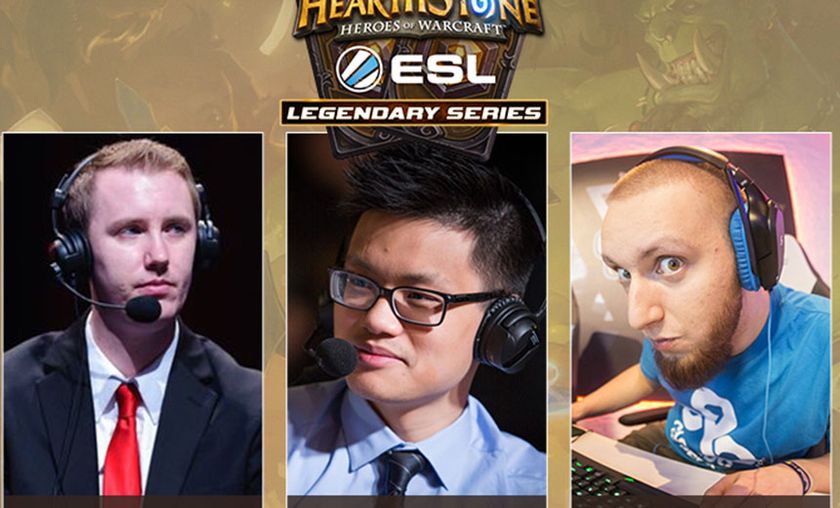 A quintet of casters to cover ESL Katowice Hearthstone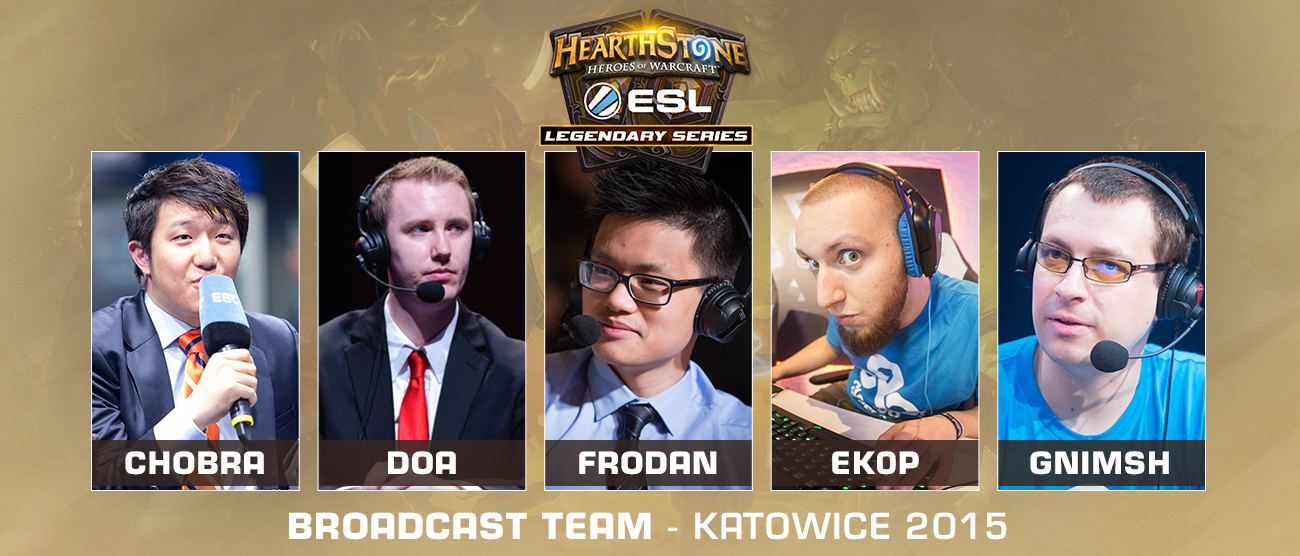 Frodan will lead a casting team of Chobra, DA, Ekop and Gnimsh next Sunday as Hearthstone flies to Katowice for a $30,000 showdown.
The calendars of Hearthstone fans are marked for the Sunday of March 15th, the date of the highest-paying HS tournament for the western scene since the start of the year. The Katowice campaign already started this week, as on March 3rd the first round of games were played, and upsets were abound. Five of the eight invited players were ousted by the up-and-coming qualifier winners, making for very curious quarter final matches. Nihilum team-mates Dima "Rdu" Radu and Adrian "Lifecoach" Koy alongside Archon founder Jason "Amaz" Chan were the only heavy-hitters who managed to sneak by.
As the round of eight is to arrive on streams in just one week's time, ESL have now revealed the quintet of talent that will cover the action in Katowice. Shoutcasting veteran Dan "Frodan" Chou is joined by OGN casting duo Will "Chobra" Cho and Erik "DoA" Lonnquist, as well as Cloud 9 team-mates Jan "Ekop" Palys and Marcin "Gnimsh" Filipowicz. 
The quarter final pairings are as follows:
---

More on GosuGamers Hearthstone: