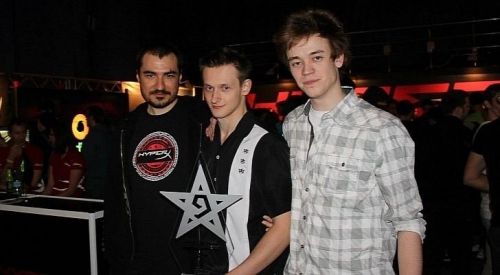 DreamHack Bucharest announces $10,000 tournament and first five participants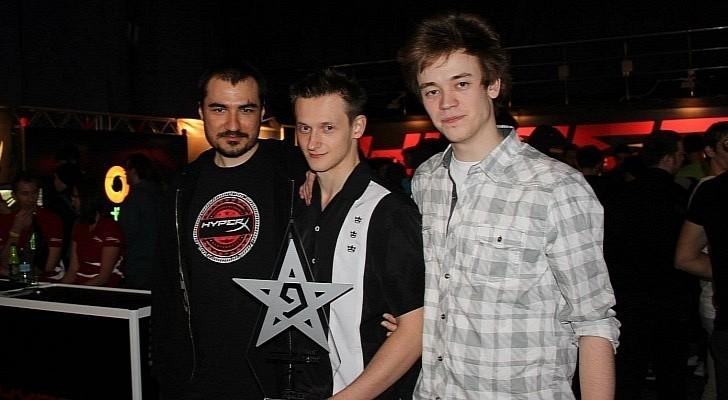 Reigning DreamHack Bucharest champion Gaara (center) with Kripparrian (left) and Reynad (right)
DreamHack will host another five-figure event on Hallow's End as the circuit travels to Bucharest, Romania for the fourth offline Hearthstone tournament of the season. Winner goes home $4,000 richer.
Sala Polivalenta in the Romanian capitol will once again welcome a slew of card slingers for another DreamHack event. Scheduled for October 31st to November 2nd, the $10,000 event will give start to the winter cycle of Hearthstone competition, being the last big tournament before the BlizzCon World finals.
The previous event in Bucharest crowned Tempo Storm's Petar "Gaara" Stevanovnic who prevailed over local hero Daniel "Danielctin14" Stanescu 3-1 in the grand final. Several other player stories also had their first chapters written that day, including those of duel rivals Jason "Amaz" Chan and Dima "Rdu" Radu who both placed top four.
The Bucharest trials in April also gave start to the DreamHack cycle of Hearthstone tournaments. In june, the brand returned to its home town in Jönköping, Sweden where Rdu and Amaz fought in the grand final before the Romanian prodigy emerged champion. In July, DreamHack Valencia was held and after what many considered to be an underwhelming event production and player pool-wise, Javier "Thalai" Dominguez 3-0'd Jan "Ekop" Palys in the grand final.
With the Hearthstone scene now much more developed than six months ago, the upcoming DreamHack Bucharest promises more hype and better experience than its predecessor. The five-figure prize pool has attracted names like Rdu, Gaara, Ekop, Frezzar and Lothar.
An open 64-slot qualifier will be held in double elimination group stage format to determine the eight players to advance to the second phase. Those will join eight invited players in a single elimination Bo5 tournament for the championship. Marcin "Gnimsh" Filipowicz and Tudor "ptz" Pitigoi will be providing the commentary.
Attending players:
Rdu

Gaara

Ekop

Frezzar

Lothar