All 80 HearthWars decklists in one place
We bring you all 80 decklists from the recent HearthWars buy-in tournament, including those used by the winners.
Recently, on 23 June, 16 players, including big names such as Gaara, Duckwingface and TidesofTime, were invited to a buy-in tournament, a unique concept to televised Hearthstone. Players were asked to deposit a pot of $10, and all the buy-ins go to the total prizepool. The $160 was divided to the first, second and third of the tournament, Dart, Firebat and Wampie, respectively. The gold medalist received $100, while the runner-up received half of that amount, with Wampie only receiving his deposit of $10.
A shocker to the Hearthstone community occurred when all 3 of the big names were eliminated in the group stage, with Gaara and Duckwingface crashing out holding a 0-3, while Tidesoftime only grabbed a single series against Duckwingface, scoring 1-2. The playoffs had the top scorers of each group facing off with one another in a BO5 deck elimination format. Both Wampie and Isokaas were eliminated to the lower bracket, where they fought for third place. Wampie eventually came out on top, after beating Isokaas 3-2. Firebat and Dart duked it out in the finals, and after an intense series, Dart took the money home with an eventual result of 3-1.
The tournament was also casted by popular streamer and TempoStorm founder and leader, Reynad, along with Azumoqt.
Dart's decklists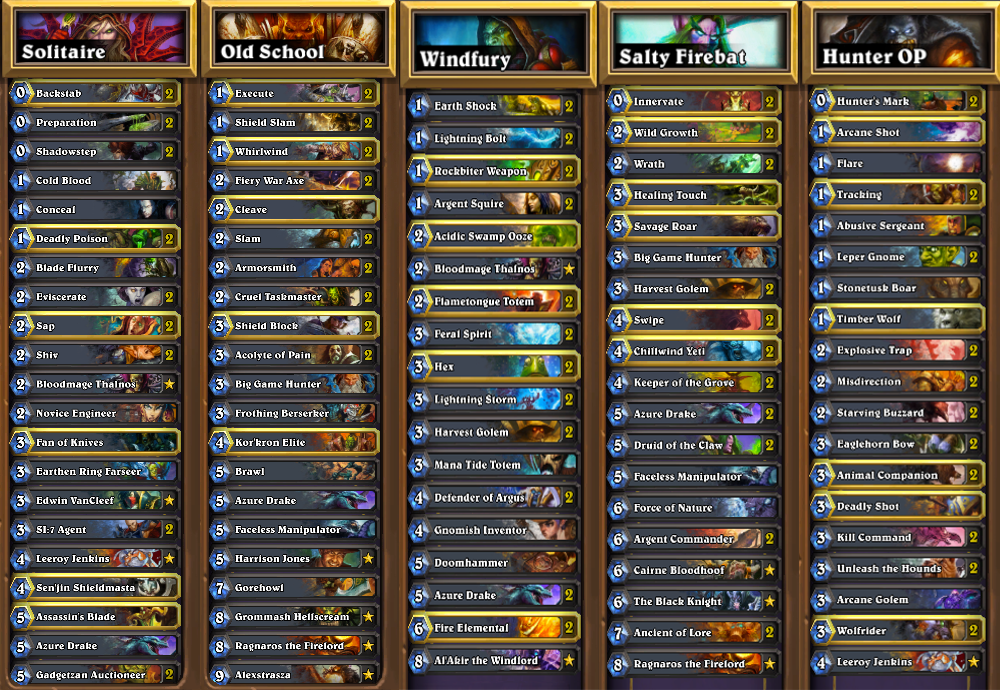 Firebat's decklists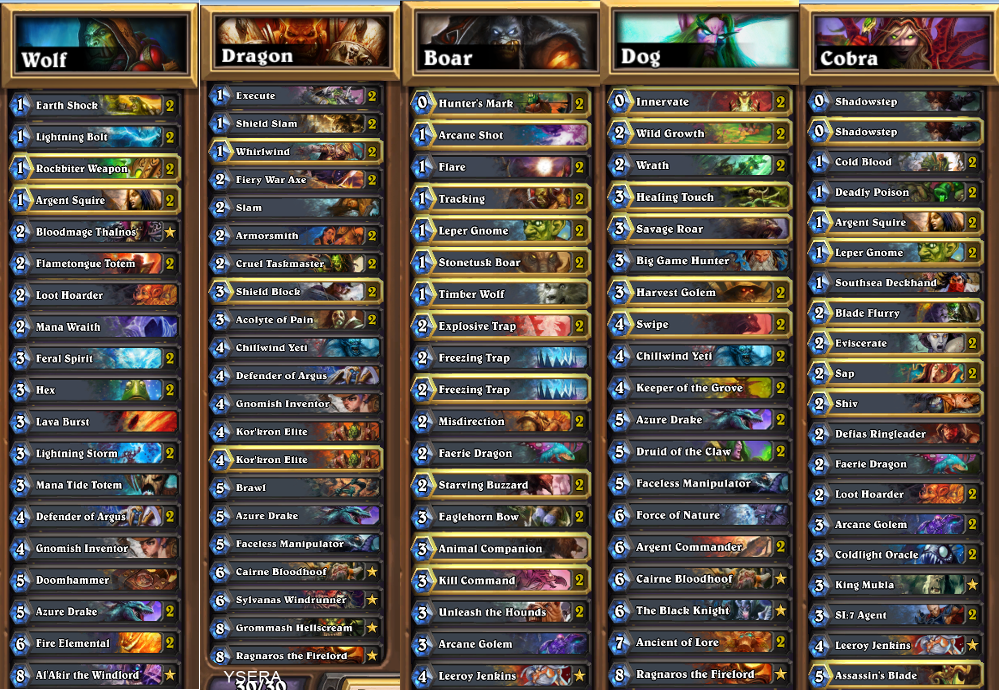 Wampie's decklists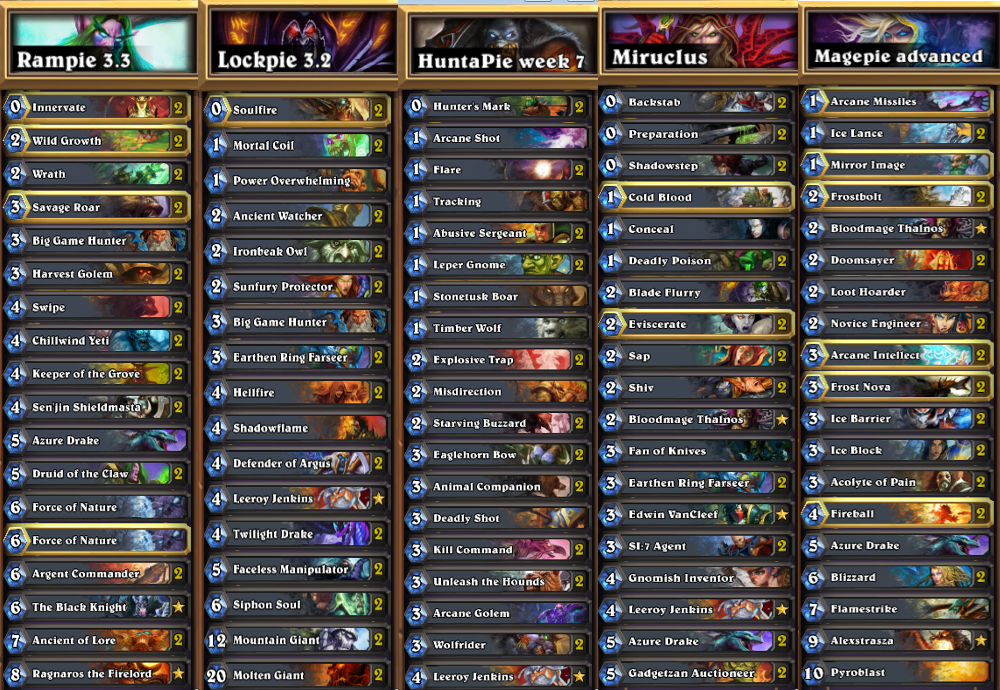 Decklists of the rest of the players
 Gaara

 Kisstafer

 Isokaas

 Hosty

 Atlanta

 Ostkaka

 Skip

 Semijew

 LuigEzz

 Freshca

 ThatsAdmirable

 TidesofTime

 DuckWingFace