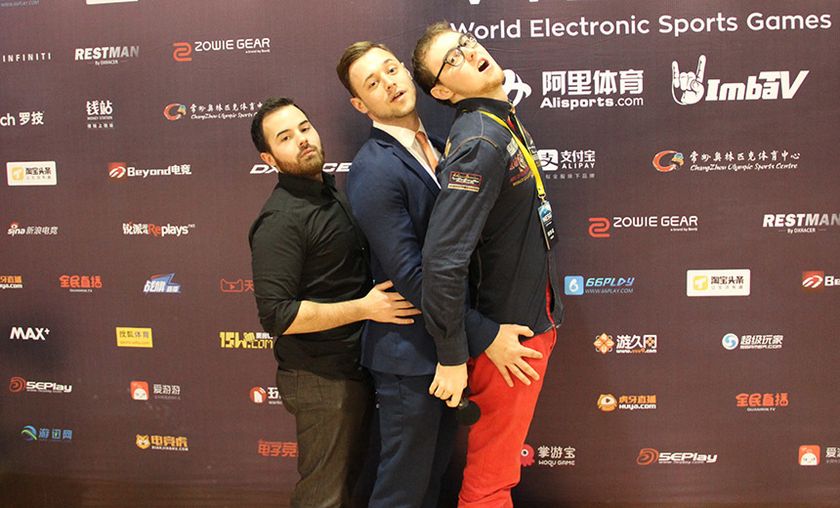 Talking to casters: An interview with Noxious and Rich
For about a year now, the amount of Hearthstone casters has been on a rise. Whereas in previous years the caster pool was fairly small, in 2016 it grew rapidly. Blizzard announced the "So You Think You Can Cast: Hearthstone Edition" at the end of 2015, through which participants could make a name for themselves in Hearthstone casting. It paved the way for casters such as Alexander "Raven" Baguley and Simon "Sottle" Welch, who are now present at nearly every HCT event.
However, not only Blizzard is looking for new talent. More and more organizations are looking to hire upcoming talent to be the face of their tournament. WESG is a prime example of such a tournament. Having numerous local qualifiers, the organizers had to look for talent all across the world to narrate players' journeys to the $300,000 final event.
For the final stage of the tournament, WESG chose Noxious and Rich to be part of the casting crew. Kacem "Noxious" Khilaji has been around since the early days of Hearthstone, making name for himself producing a lot of content. Streaming and casting Hearthstone, the Canadian has become inseperable from the game. Richard "Rich" Campbell, on the other hand, is one of those newer talents. Starting in esports about a year ago, he was suddenly asked to cast WESG qualifiers, together with Marcin "Gnimsh" Filipowicz. His charismatic and playful peronality met WESG's expectations, which got him a ticket to China. Noxious and Rich, who have a chemistry as if they're twin brothers, joined Matthieist for an interview at WESG's finals in Changzhou, China.