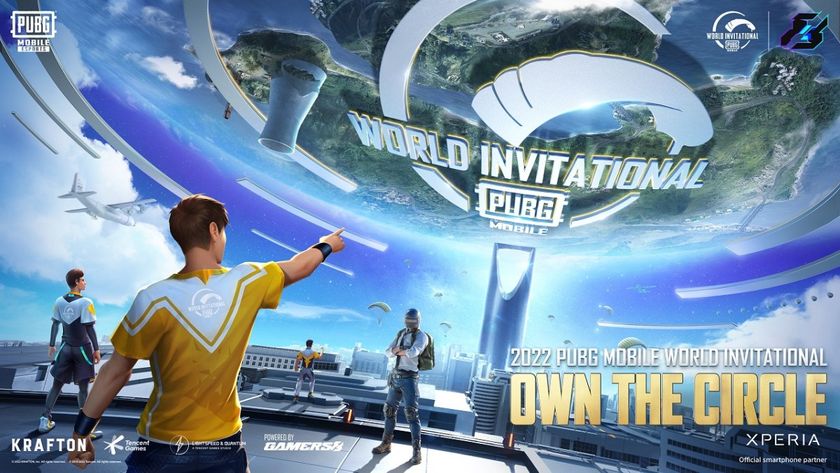 Here is everything you need to know about the upcoming PUBG Mobile World Invitational 2022
Image credit: Tencent
The PMWI 2022 will put the best teams around the world to compete for a lion's share of two million USD.
From August 11 to 13, Riyadh Boulevard will play host to the PUBG Mobile World Invitational 2022. This will be the first invitational of the year presented by both Tencent and KRAFTON in collaboration with ESL and Gamers8. The PMWI 2022 will bring about the top 18 teams from across all regions to compete for a two million USD prize pool. However, that's not all there is to look forward to at the PMWI 2022.
The top five teams will qualify for the PMWI 2022 - Afterparty Showdown, which will consist of an additional seven teams (six teams from chosen regions as well as one special invite team). In total, the Afterparty Showdown will have a set of 12 teams that will be competing for an additional one million USD prize pool. This will take place from August 18 to 20.
PMWI 2022 - Participating teams
Team Falcons (Host Country Invite - Saudi Arabia)
Regans Gaming (China)
DAMWON Gaming (South Korea)
Donuts USG (Japan)
Team SouL (India)
Morph GGG (Indonesia)
Vampire Esports (Thailand)
4Rivals (MY/SG/PH)
Box Gaming (Vietnam)
Stalwart Esports (Mongolia)
52 Esports (Pakistan)
Nigma Galaxy (Iraq)
Virtual Gaming Squad (Libya)
Back2Back (United States)
Aton Esports (Mexico)
Keyd Stars (Brazil)
Istanbul Wildcats (Turkey)
TJB Esports EU (Italy)
PMWI 2022 - Afterparty Showdown
R8 Esports (Special Invite - Saudi Arabia)
S2G Esports (Turkey)
Alpha7 Esports (Brazil)
Bigetron RA (Indonesia)
Deadeyes Guys (Nepal)
Team RA'AD (Egypt)
7Sea Esports (India)
PMWI 2022 - Format & Map
The 18 teams competing in the main event will be playing a total of 18 matches in three days with each day comprising six games. There will be three maps in rotation for the PMWI 2022 with Erangel, Miramar, and Sanhok the main choices. Here is what the map rotation will look like for the three-day main event:
Match 1 – Erangel
Match 2 – Miramar
Match 3 – Sanhok
Match 4 – Erangel
Match 5 – Miramar
Match 6 – Erangel
PMWI 2022 - Prize Pool Distribution
With a total of two million USD up for grabs, the first-place team will not only qualify for the Afterparty Showdown but also with a quarter of the total prize pool. Each participating team in the main event will also claim an additional US$ 25,000 participation reward for attending PMWI 2022.
US$ 500,000
US$ 300,000
US$ 160,000
US$ 100,000
US$ 75,000
US$ 55,000
US$ 48,000
US$ 44,000
US$ 40,000
US$ 37,000
US$ 33,500
US$ 30,000
US$ 27,500
US$ 25,000
US$ 22,500
US$ 20,000
US$ 17,500
US$ 15,000
---
Be sure to catch all the action from August 11 to 13 for the main event of PMWI 2022 as well as from August 18 to 20 for the Afterparty Showdown. You can watch all the matches on the official PUBG Mobile Esports' YouTube, Twitch.TV, and Facebook channels.