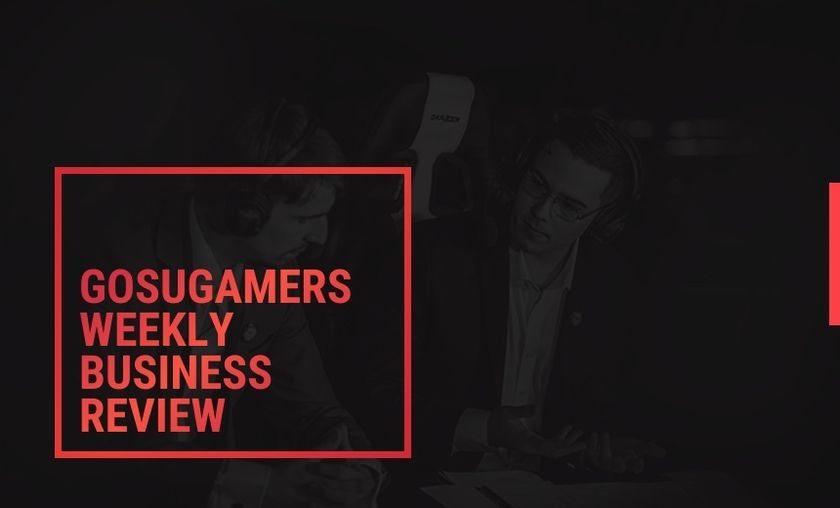 GosuGamers Weekly Business Review, 16/6 - 23/6

There are some huge companies in the news this week when it comes to esports, and we'll start with the largest restaurant chain in the world, McDonald's. The firm announced that they would be supporting the Starcraft II World Champion Series, only in Australia for now, as the game is set to return to our screens after a long hiatus in the wilderness.
For a long time the most popular esport, largely due to the work of Kespa and unique circumstances that allowed it to flourish in South Korea, Starcraft games have been overshadowed in recent years but titles such as League of Legends and Dota 2. However, a deal between publishers Blizzard, You Know Who media in Australia and ESL will see it played live again for the first time in five years, at least from a World Championship Series point of view.
What makes this move more interesting from the wider perspective is the fact the American fast food giants recently ended their relationship with the Olympic Games, three years before it was due to expire. At the time, the firm claimed it was "reconsidering all aspects of its International Olympics Committee business" as part of a plan to re-invigorate its business, and the IOC said it understood "that McDonald's is looking to focus on different business priorities".
There are obviously a number of reasons that both parties would want to potentially end that association, and the link between the most famous purveyors of greasy food and the festival of sport always seemed a bit odd, Bolt-nuggets or not. This deal could prove to be a one-off, but equally we've seen the likes of Coca-Cola, Red Bull and Pepsi invest heavily in this sector in recent years, and there is no reason the golden arches would want to be absent in that picture going forward.

Speaking of the beverage that can send you to the skies, Red Bull have had to face a small slice of reality this week and slightly reduce down their commitments in certain parts of the sphere. The firm, which has long had fingers in multiple pies, has pulled out of deals with some North American organisations due to rulings over potential conflicts of interest that are related to League of Legends.
ESPN's Jacob Wolf broke the story on the 21st of the month, stating that the firm is in the process of ending deals with Cloud9 and Team SoloMid. This is due to the fact that Riot rules prevent multiple team interests or sponsorships, and with Red Bull already outright owning the imaginatively named Red Bullls, who play in the European League of Legends Challenger Series team, they were no longer permitted to be involved with TSM or C9.
The deals with those two firms were no small change, and it remains to be seen how easily they can plug the hole in their finances, but one man's misfortune is another's luck and it seems as though Red Bull are going to keep spending. Rumours that Tempo Storm could be lined up as the first NA replacement team for Red Bull were reported by Wolf, with his report suggesting it could be a multi-year deal worth around $3m.
There is some confusion about how this will work for members of the TSM Smash Bros team, with initial reports suggesting they would be included in the drop before William 'Leffen' Hjelte declared it 'fake news' on his stream. Red Bull sponsor some players as 'Red Bull athletes', while others come under team umbrellas, and it is speculated that could mean they don't lose their relationship with the pair. This would come as great news for the firm, who have invested in Leffen particularly since picking him up.
Overall though, the move is a positive one (although it isn't the first time it has been implemented) and shows Riot are moving toward a more sustainable and robust eco system, where conflicts of interest are not just ignored and the infrastructure can stand up to heavy scrutiny. With their proposals for a player union still floating around, it should also give us hope that if they do go down that road, they will do so in the spirit of fairness, rather than to gain further control, which in turn could have massively positive knock-on effects for almost every other esport.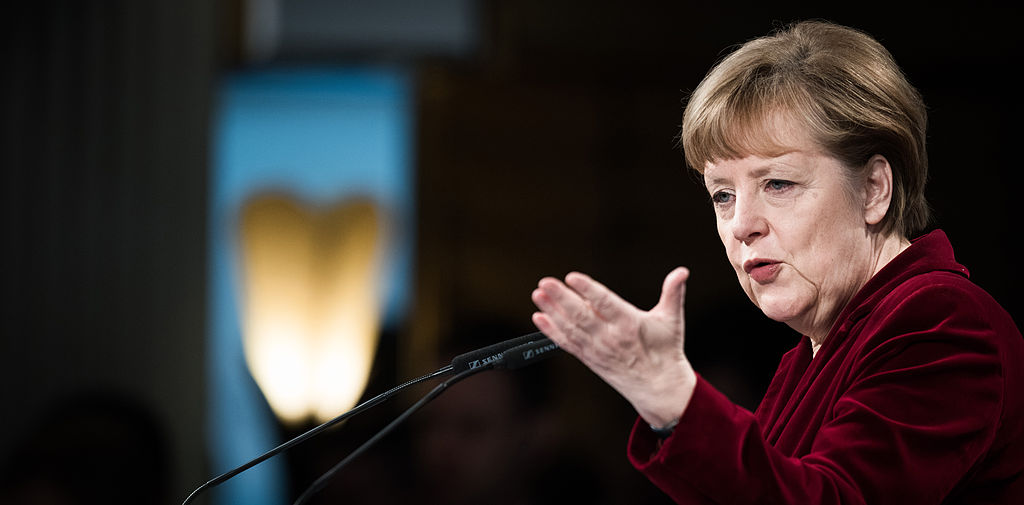 Finally, we get something that might be really big, but probably isn't. The week, the news that German Chancellor Angela Merkel would be opening Gamescom in Cologne broke, and while her reasons for doing so may be a touch cynical, it still represents another significant step forward in European esports.
With an election weeks away, writers and pundits were quick to dismiss the move as nothing more than a popularity grab from a politician who has the kind of boyish haircut and stern visage that fails to make her seem 'down with the kids'. This may be true, but the flip side is what that says about esports, both in the eyes of the politicians involved now, and for the future too.
Ten years ago, esports was a dirty word, for grubby people without real life, and even back in the 'Gamergate' days there was enough misinformation going around for many to dismiss gamers as underdeveloped misogynists. Today, one of the world's most respected and influential leaders is willing to put Gamescom in her calendar in an attempt to appeal to us, the gaming public, and that is a win in itself.
The second, more exciting implication about this story is that politicians actually recognise this audience as one to be cultivated and pandered to, and that can only help down the line. The red tape around VISAs, events, rights as employees/performers and recognition for organisations can all be improved, and it's very obvious that Merkel sees the value in keeping us onside.
Roundup
Immortals sign an exciting deal with OWL in mind...
While NiP take a step back from the game
Strange times in Dota as the Champions return...sort of
Matches of the Weekend
Astralis v Liquid at ECS London
LuxuryWatch Blue take on Lunatic Hai
EchoFox v P1 in NALCS
Events to catch
ECS London, this weekend, features some of the world's best
The Mars Dota League is approaching
HCT Shanghai announced
ESports Careers
TEO need writers
G:loot need a front end developer
Red Monkey Collective need a summer intern
Giggles
They won't be there for you...CS fans really know how to make their feelings clear.