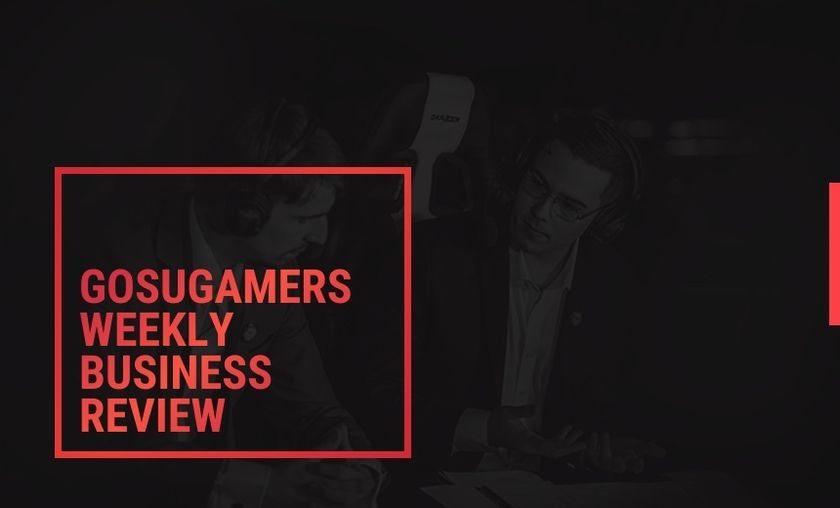 GosuGamers Weekly Business Review, 9/6 - 16/6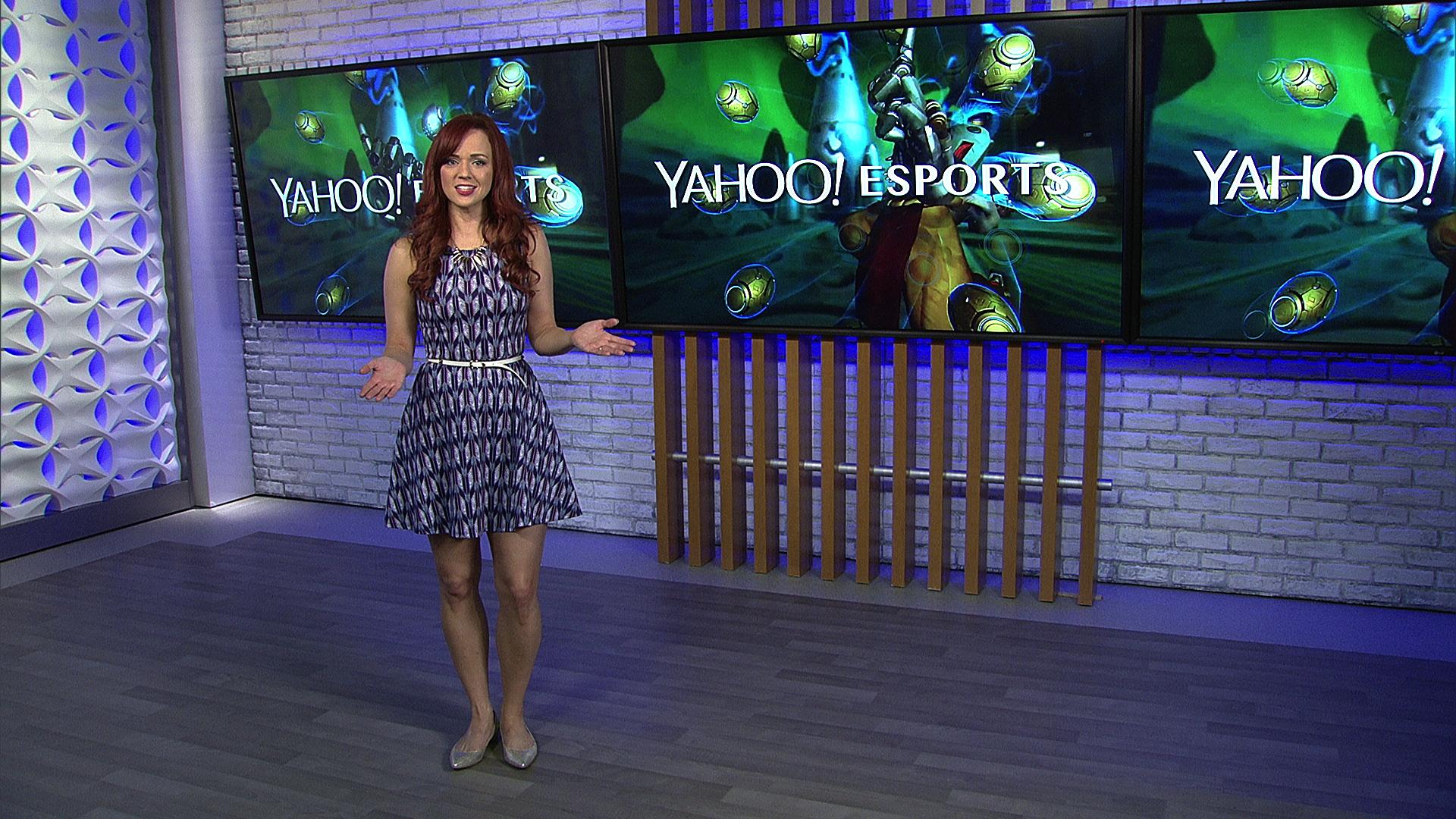 It's been a tough week for a section of esports that we obviously hold dear to our hearts here at GosuGamers, chiefly the media surrounding the scene. The widely publicised closing of Yahoo Esports has seen the sudden end of what was a widely appreciated venture following the company being bought by Verizon, who clearly viewed the venture as being more of a liability than it was an asset.
To put the current struggle in perspective, look at where the firm is today versus the historical value. Yahoo, once a company worth in excess of $100bn, was sold to Verizon for $4.48bn earlier this week, with CEO Marissa Mayer also on the way out. "Given the inherent changes to my role, I'll be leaving the company," Mayer wrote in an email to the company. "However, I want all of you to know that I'm brimming with nostalgia, gratitude and optimism."
This positive attitude may be due to the changes she has already seen Verizon make, of course. On the other hand, she did receive a $23m payoff, which is enough to make anyone say nice things about their former employer. The reception for the deal in esports has obviously focussed around that arm of the company, with the vast majority not just unhappy with the move, but baffled by the timing with Yahoo Esports doing pretty well on YouTube and beyond.
Many of those who criticised Verizon for this choice pointed to the growth potential the channel had shown, and it is no surprise Yahoo were doing well. For example, in Smash Bros Melee, they produced a series with Daniel 'Tafokints' Lee that had production values and quality far in excess of the average Melee 'show', and became an instant hit with that community for precisely this reason.
There were great esports writers on board too, the sort that any firm would be glad to have, but the realities of the sector were never far away. An exact figure is hard to come by, but when you consider the overall internet population has roughly a 30% adblock use rate, the line that esports users hover around the 70% adblock mark should show just how hard it is to monetise that sort of content.
There are obviously solutions to this, not least sites simply requiring you to whitelist them or disable adblock to use them, but in as competitive a space as esports, filled with tech savvy users, nobody has been willing to take that risk. As a result, Verizon came in, clearly looked at the numbers now and made a decision, regardless of the direction of travel the section had achieved.
As we said, some endemic folk found this baffling, but there are a few hard facts that cannot be ignored. Firstly, editorial content is becoming harder to monetise for anyone, be they in print or online, and esports is no exception. Secondly, Verizon are looking at the mainstream value of Yahoo when they buy the firm, in contrast to using it to get into esports, which they could easily have done under their own steam if that was the plan.
With all of that in mind, it is very sad to see Yahoo Esports go, but not entirely surprising in the wider context. They have shown what is possible now, and also where the rest of the scene can improve, and for the talent on the books there that really know their stuff there will be other opportunities. The danger, however, is in the readers and fans assuming that with the growth of the scene we will see more and more quality content being released, when there is no guarantee of that at all.
If you care about quality content there are ways to support it of course, be that adblock disabling, retweeting and reposting or something else, and you should not assume that the giant swathes of venture capital coming into the scene trickle down to that writer or video maker you love. As for Yahoo, let's hope Verizon can unlock the undoubted potential that still resides in that brand, and maybe bring back the esports division once they have other issues sorted.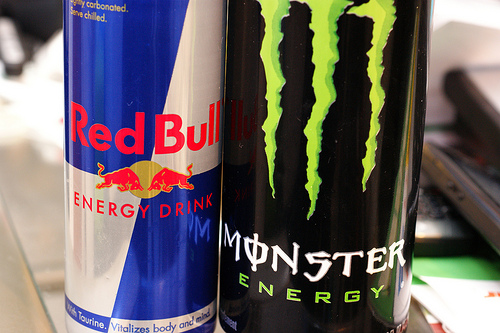 To continue with our slightly Smash themed piece (CEO is this weekend, after all), there is a little debate going on around a Red Bull sponsored/run event that is coming up. The debate isn't about the firm itself, the health risks of energy drinks or anything like that though, but about the fact that right now, players from teams with Monster Energy deals will not be attending the event.
This apparently comes down to the obligations players have related to their drinks deals, presumably being things like drinking their drink of choice on stream, or at least having a can visible, and it makes some sense that the firms would want to protect that. However, the simple fact is that the world number two, Juan 'Hungrybox' Debiedma is one of those on a Monster team (Liquid in this case), and he'd probably add to the entertainment with his presence.
We say probably only because the man in question is known for his camping, but outside of your preferences on playstyle there is no doubt Red Bull and Hungrybox would benefit from this being solved, as you can see from this plea made by his coach. In truth so would the fans, so it would be preferable for all involved for Red Bull and Monster to sit around a table and come to a no-doubt jittery and palpitating agreement for the sake of us fans.
Roundup
Friberg leaves NiP, ending an era in CS
Fnatic's long unbeaten run ended by Roccat
Sid from the Dota team takes a look at OGs drafting
Matches of the Weekend
Mousesports take on Immortals at DreamHack
Optic vs CLG is an all-US clash at the Cyberpower Invitational
Newbee will face Planet Odd at the Galaxy Battles event
Events to catch
FGC event CEO takes place this weekend, with a boxing ring
CS brings you ECS season three
Galaxy Battles is getting to the sharp end
ESports Careers
Red Monkey need a summer intern
Multimedia designer needed at the Game Haus
Team People need a director of gaming and esports
Giggles
Want to announce a new player? Need to keep it low budget? Enjoy really bad rap?