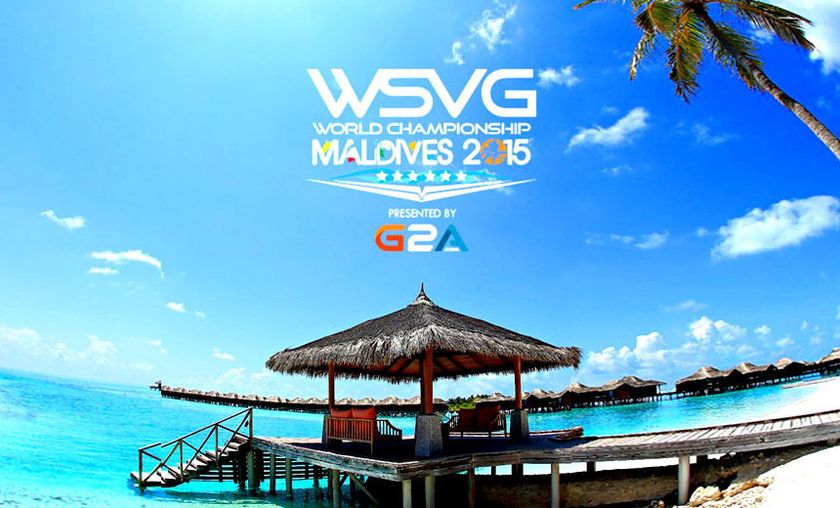 The perished prize pools of WSVG: The story behind Maldives' misfortunate event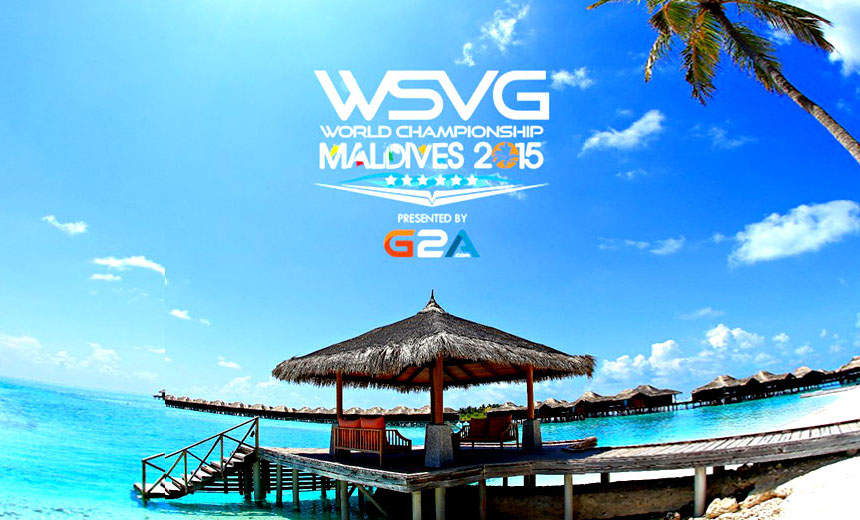 Promising an esports weekend on the beachside for dozens of pro players, the World Series of Video Games—or WSVG for short—instead became one of the most grievous events of 2015. Now, more than a year later, the affected parties have started to look for a solution, bringing the issue to the legal authorities. A young Maldivian man, robbed of both his faith in decency and a decent amount of currency, recollects a series of unfortunate events dating back to his first meeting with WSVG management that would lead to the collapse of the project, filling in the blanks between WSVG's launch and the disappearance of $32,000 in prize money.
* * *
Part I: Issues made public (April 2016)
In April, half a year after the event was completed, a GosuGamers report revealed what many already suspected judging by the production, promotion and execution of the event: That WSVG would not have a happy ending.
The G2A-sponsored event was advertised with a $50,000 prize pool spread across three disciplines, Hearthstone, StarCraft 2 and FIFA '15, but at the time of aforementioned report, a total of $32,000 remained unaccounted for as multiple players, including tournament champions tried to receive what they were owed.
The players' first concerns arose towards the end of January 2016—the end of the three-month period during which prize money ought to have paid out—when they were told by one Luis Prata, at the time holding the title of WSVG's CEO, that there were delays but that the owed amounts would be paid "in the coming weeks".
According to emails between Prata and the players obtained by GosuGamers, WSVG broke that deadline as well as subsequent ones. One of the last communications between the involved parties happened at the end of March, when the players were told the funds will be wired "any day now".
While blame was being ping-ponged between organizer and sponsor, players were left wondering how and when could they collect their winnings.

Prata himself told GosuGamers that their main sponsor, G2A, was to be blamed for the delays. In response, G2A stated that WSVG themselves did not fulfill sponsorship obligations.
While blame was being ping-ponged between organizer and sponsor, players were left wondering how and when could they collect their winnings, struggling with inconsistent communication with WSVG. According to Prata, the company had taken bank loans and turned to its commercial partners to try and pay out the $32,000 in question, also stating that this has not discouraged them from hosting tournaments in the future.
There, the story went into stasis until the fall of 2016, when a former WSVG board member told his story to GosuGamers.
* * *
Part II: The case of the perished investments (2014-2016)
The first time Ismail Adnan, a Maldivian resident, met with Luis Prata was in 2014, when Prata was pitching his WSVG project as a potential competitor for ESL. Convinced by the idea, Adnan bought some shares in the company and suggested that Prata's WSVG should come to the Maldives—an exotic location that people would want to visit. At the time, Adnan of course had no idea how all this will go down.
"I met him in 2014 at the IeSF World Championship," he says. "He seemed like a nice guy but we eventually found out the things he said did not meet the eye."
With plans for the WSVG event now officially on the table, Prata and Adnan went to work. Adnan used his connections in the Maldives to secure a host location, persuaded the Madivian government to provide two hotels for the media partners and pay the printing and equipment costs for the event and even found local sponsors. What was left for WSVG to do was bring all the players in, ship the equipment and execute the production.
As the date approached, so did issues. A few days before the event, Prata informed Adnan that the broadcasting equipment was being held at customs, but it didn't take long for Adnan to find out this is not the case. Adnan was forced to engineer short-notice solutions if the event was even to happen.
"This was all bullshit. There was no equipment like that brought from the outside. Nothing was shipped. To not disappoint sponsors, we got one of the local TV stations to bring their crew, but this is an island, so logistics were extremely difficult, we had to transport all the equipment from one island to another. This is why our production suffered."
Around the same time, another question was brought up—that of funds and payments—but Prata was being sparse on giving details even to the WSVG board members, one of which was Adnan.
"He told us that as WSVG's accounts are located in Brazil, which is a country with strict laws for currency exchange, it will take about one week to transfer the funds to the Maldives. He also told us that G2A are yet to deliver on their sponsorship promises. We believed him."
"Almost no prize money was given out."

Trust doesn't pay bills, however, and Prata asked the board members to help him secure loans from local parties so that essential costs for the tournament can be covered. After a few meetings arranged by Adnan, Prata received two loans from local businessmen at the total amount of $46,500.
Once again, Adnan would find out only too late that there's little truth in Prata's words and that G2A had been diligent in regards to their sponsorship obligations. According to Adnan, Prata had received $10,000 from G2A before he arrived in the Maldives as part of a three-step funding by G2A. To Adnan's knowledge, G2A delivered on all but $8,000 of the agreed $45,000, which was  to be paid upon review of the finished product. This was confirmed by Rania "UnderflowR" Hatzi, manager and partner of WSVG caster Octavian "Kripparrian" Morosan and other involved parties as well.  
Together with the secured loans, Prata's personal account now held $83,500 which was supposed to cover if not all, than at least part of WSVG's costs.
"On October 10 when the event was finished and everyone was leaving, Luis said that all of the prize money will be paid in two months," Adnan continued the grim tale. "He expected to have all the money at hand but couldn't find any sponsors. The only one which provided cash funds were G2A, which is why he had to take loans."
Some participants luckily did get paid, but considering how many actually flew to the Maldives to compete, it was a miniscule percentage.
"I believe only four of the players got funds because they specifically asked for it. There was a FIFA player from Mexico who won around $800 and requested them to pay some domestic flight he couldn't afford.
A few federations also approached us and received money from us but that wasn't prize money, just flight reimbursements. Almost no prize money was given out."
Not only was no prize money paid, but whatever costs were covered did not come from Prata's accounts. According to Adnan, yet another influx of loan money was used to covered these expenses. Adnan quoted $10,000 from XL Energy Drink and additional $9,000 from the board members. For whatever reason, said board members kept naively believing in Prata—they even offered him another week of free stay at the resort, only to get burned by the CEO one more time.
"When he left, he said he will go back to Brazil within seven days and he will pay off all of the loan money.
Then, he disappeared."
For Prata, running away with the money was made all too easy by everyone at WSVG.
* * *
Fortunately for Prata, running away with the money was made all too easy by everyone involved with WSVG. Adnan's own investment was questioned during the time of the tournament by a G2A representative sent to the Maldives to oversee the project, who watched Adnan deliver thousands upon thousands of dollars to Prata's lap. When asked what he was getting out of it and how will he earn back all the money he's spending, Adnan couldn't say.
"At the time, I honestly did not realize it," said Adnan, admitting a naivety begging to be abused. "When he was leaving, the G2A guy told me he doesn't believe Luis was going to get the money, because he didn't see anything that could make a return on investment."
By that time, Adnan had already readily supplied Prata with plenty of cash and opportunities. Prata was introduced to several business ventures in the resort sector in the Maldives and was even given another $8,000 by Adnan to urgently buy "additional shares in WSVG as time was closing." Prata even convinced Adnan to invest in a Brazil-stationed company called FITIC—where he acts as a managing director according to his Linked.in—and which he claims to be a multi-million business.
According to Adnan, not even WSVG's president had any idea what was going down with his own tournament. When he tried to contact Prata and get an explanation, he found that their CEO had vanished.
"We found out he was doing multiple scams with different companies, and in different countries as well" Adnan says.
So where does Prata's trail lead? Adnan's investigation showed that there is no WSVG account in Brazil. He barraged Prata with emails, trying to get hold of him, while being subjected to pressure himself as many assumed that Adnan was in fact the one who stole the money. Expectedly, none of this was to any avail.
"After two weeks of talking, our president convinced me to sell [my share in] WSVG and use the money from the sale to cover the debts," Adnan said. In the meanwhile, WSVG's president and Luis Prata had gotten in touch and discussed the sale in question, but Prata requested that Adnan was kept out of the conversation as to "not create unnecessary problems."
"I don't know if they are indeed selling the company or have sold it already," Adnan told me in conversation in late October. "Honestly, it could all be a lie."
Why a board member was unaware of his company's status and whether or not it was being sold and to whom is one of the many bizarre scenarios and examples of business naiveté surrounding WSVG, which made Prata's heist all too easy.
"I just want others to be aware of him. I think this will happen again."

Even though avoiding confrontation with Adnan was a concern of Prata, he was ultimately forced to communicate with his former colleague: Adnan had put a lockdown on all social media and website assets of WSVG and Prata needed them to increase the company's value in order to sell it. Via Skype call, Prata made apologies and promised to pay everything back, but never put anything in writing, never sent an official email on the matter. June 2016 was the last time Prata and Adnan exchanged word before Prata disappeared.
The missing money was not the only damage dealt in the wake of WSVG's disaster, Adnan pointed out. The growth of esports in the Maldives had been stunted at birth by Prata's involvement. The local resort which provided so many amenities for free got nothing but bad press out of it. Nobody trusted the region anymore, and why would they?  
Looking back, burnt, robbed and betrayed by his trustworthy nature, Ismail Adnan had a warning to issue.
"I just want others to be aware of him. I think this will happen again."
* * *
Part III: Present day (Jan-Feb 2017)
A whole fiscal year later, the majority of players are still to get even a dime from WSVG. For many, communication with WSVG went silent shortly before Luis Prata's reported disappearance. Many of them have lost all hope that they'll get what they are owed and instead reminisce about the event with a woeful smile. They have gathered in a Facebook support group, wondering and discussing what actions they should take next.
Of all the talent and players, only a few came out of WSVG unscathed. According to Rania Hatzi, her and Octavian "Kripparrian" Morosan were lucky that they didn't expect any payment. It's not unusual for the couple to waive casting fees in favor of covered travel expenses for both of them so they did the same with WSVG. Still, concerned about the whole affair and the well-being of the players, Hatzi reached out to WSVG to inquire about the prize money only to be told the same false statement about G2A withholding payment.
"At this point, it all reminded of the ESGN Fight Night situation," said Hatzi, referring to a tournament production company which went bankrupt in 2014, owing large amounts of money to staff and players alike.
"That production was ridiculously expensive and the talent and staff were paid only partially for like two or three of the six seasons, or something similar.
"It all reminded me of the ESGN Fight Night."

To deal with the ESGN issue, they created a group on Facebook and found a lawyer in Germany (that was all in Germany—a German company therefore under German law) who took on the case. Because a lot of them didn't really have money or didn't want to spend money on the lawyer, they were pursuing the deal that the lawyer would get a percentage of the payouts in the end."
Hatzi and Morosan themselves didn't make use of the same lawyer then as they agreed that the hassle of translating legal German documents could be more expensive than what Morosan was owed by ESGN, but for some of the other grieved parties things worked out.
"I know by following that group that it worked, a lot of them were posting 'Hey guys, I got paid today', etc. I thought something similar may work for the WSVG players."
While none of the players have yet taken legal action against WSVG, others are determined to make the organizers follow up on their monetary promises. BigKazan, a Turkish esports organization which handled the local qualifier for WSVG, is one of the parties yet to be paid. In the past year and a half, BigKazan has expanded their business and partnered with Turkey's largest mobile operator Turkcell.
While none of the players have yet taken legal action against WSVG, others are determined to make the organizers follow up on their monetary promises.

According to Barış "Ulquiomaru" Görgülü, the champion of the WSVG Hearthstone tournament, BigKazan, now under the rebranded name of Gamecell and with a lot more funds at their disposal, has issued a final warning to WSVG and have also sought legal counsel, ready to take the issue to court. 
If esports history has taught us anything it's that the prospects of both the players and organizations getting their cash are grim. In 2015, another disastrous tournament was held. Gaming Paradise, organized by The Gaming Resorts, was to entwine esports with beachside resort (sounds familiar), only to crash and burn in every possible way—including a total lack of PCs, technical issues, confiscated equipment, and player passports being held by the local police—and is now infamously known as one of the worst esports events of all time.
Just like WSVG, Gaming Paradise never followed up on the $50,000 it owed to the Counter-Strike teams and when G2 Esports pursued the issue, they were informed that prize pols "will probably not be paid". With no assets to cover the losses, The Gaming Resorts had declared bankruptcy.
With their CEO nowhere, it's unlikely that the blighted WSVG saga will come to a different end, even though WSVG's resurrected website asks with all the impudence to "stay tuned" as a "new platform is coming soon".
For affected parties, this is perhaps a(nother) ray of hope, or just another of Prata's stalling tactics as he searches out a new patsy to exploit. For the rest of the industry, however, this last chapter for WSVG is nothing more than the final twitches of a beheaded cockroach before it dies of starvation.  
Luis Prata has not responded to our request for comment.
UPDATE: 21 Feb, 19:00 CET
According to Saeed Sharaf, CEO of Esports Middle East, his is another organization which has willingly supplied WSVG with equipment but never got paid. Sharaf's company was asked to deliver consoles and recording devices after WSVG's own equipment couldn't be shipped on time - without which the FIFA finals would not have been possible, said Sharaf - but is still owed money by WSVG for said delivery.
UPDATE: 23 Feb, 10:00 CET
Luis Prata has given the following statement to GosuGamers. We are continuing our investigation as the story developers further.
"
Following the article published in GosuGamers I hereby reserve the right to respond. 
WSVG Maldives 2015 was a project of Mr. Ismail Adnan, both on its inception and execution, supported by the management of World Series of Video Games, to demonstrate his capacity to lead the WSVG efforts in Asia.
It's clear that things did not go well, both on operation and in the finances of the event.
As CEO at the time, of World Series of Video Games, I accepted this event to proceed under the following conditions:
 
Government support (Fee of $50.000 USD, All costs regarding the hosting Resort (all inclusive), facilitation of VISAs for the players, facilitation of customs for the equipment required to run the event and boat transportation from Malé for both staff plus a financial support to run the Maldives national qualifier, which was in fact paid directly to Mr. Adnan personal bank account)
 
The management of World Series of Video Games, namely myself and Steven Leunens flew multiple times to Malé to meet with Adnan, government officials, sponsors and local resorts, in advance of the event to coordinate the efforts of the operation with the Maldivian National eSports Association.
Steven Leunens flew to Malé in the beginning of September 2015 to meet sponsors, the First Lady, responsible for the nation youth programs, and to make a final selection of the Resort that would host the event.
I arrived in Malé on 24th September 2015, little more than a week prior to the start of the event, on a time where I expected to find everything arranged and set for the event, and to my surprise and shock, I found only empty promises and problems, including lack of venue and government support. Considering the negative impact a cancellation would have to the company, I took on myself to take over the operation of the event, spending my own life savings, the corporate sponsorships obtained and the financial assist of most of the company stakeholders to support the expenses of the event, including accommodations at the Resort, Transportation, Food for players, partners and staff and flights for players and partners.
The financial support from the Maldivian Government, of $50.000, to the best of my knowledge, never arrived and the remaining revenue was insufficient to cover the total amount of costs, the sum of those planned and the ones that should have been covered in advance by the Government.
While G2A's sponsorship was received by me, and used to support the event expenses, it was insufficient to cover everything, while all remaining sponsorship, was received directly by Mr. Adnan in Maldives.
The WSVG Maldives 2015 resulted in heavy financial losses for the company and its stakeholders, especially to myself. I welcome an external and independent audit to the company's finances and to my own, to proof beyond any doubt that not only I didn't keep any funds to myself but I also lost a lot of money.
I'm accused of a crime which I did not commit.
A Scam is a process on which the scammer obtains an illicit advantage, which in this case, money. I lost money, the company lost money, and to my knowledge the only person who obtained a gain was Mr. Ismail Adnan.
I never received a wage from the company.
Just a few months ago, in June 2016, Mr. Adnan, the main source for this article, hosted yet another eSports event in the Maldives using unauthorized WSVG Assets and branding, and received additional financial sponsorship from corporations such as XL Energy and the Government of Maldives, to which he promoted as Tourism of Maldives, the same entity that was supposed to support the conditions I mentioned above and never did so.
I find odd why Mr. Adnan would accept to promote the Government of Maldives on his illicit event, considering the existing debt from them, unless that debt does not exist because the Government did in fact pay, but to his personal account.
Mr. Adnan continues to operate eSports events in home country, making use of WSVG branding and connections without authorization, to directly obtain financial gain.
That being said, wouldn't come as a surprise that Mr. Adnan is the proud owner of a private island in the Maldives, suitable to host a Resort, located in the coordinates 2°32'50.9"N 73°09'16.1"E ,which further demonstrates that, the kind of real state in question, requires both close ties with the Maldivian government and huge financial availability to obtain.
I hold all receipts and payment proof of all expenses mentioned in this communication, and I will demonstrate the truth in this matter in any court of law.
Sincerely,
Luis Prata"