E3 2012: Microsoft's Promising Start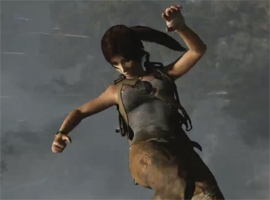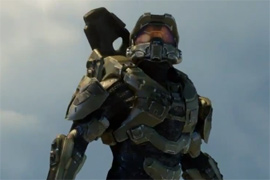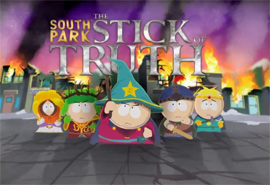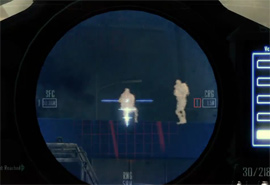 Microsoft was the first one out of the big three to kick off E3 with their keynote and it had a very promising beginning but fell apart as the show went on.
Revealing the game play for the new Halo and Splinter Cell: Blacklist made the conference look really promising because of the aggressive start but that was all we were going to get, a promising start. The theme of Microsoft's conference this year was Kinect and it came in full force.
Halo being shown first was nice because it showcased a little bit of 343 Industries' take on MasterChief.
Game play was shown and it gave fans of the franchise something to get excited about. I am not a huge fan of the Halo franchise but the game play and the trailer shown convinced me to sit down and give the game a try. There was only a single player demo in a jungle that demonstrated some of MasterChief's gadgets but there was no online play to be seen.
The next game on the list was Splinter Cell: Blacklist.
Splinter Cell: Blacklist was interesting and the live demo was entertaining but the highlighted feature was the use of Kinect. Talking on Kinect will distract the guards while the player uses Sam Fisher to take them out. Another highlighted feature was the use of slow motion execution events where the game slows down so Sam Fisher can take out all of the enemies. It sounds imbalanced but there is a cool down on the usage. Other espionage tactics were used but it is not anything noteworthy. The demo was enjoyable to watch but there was no release date or a time frame.
EA came out to demonstrate the use of Kinect on FIFA 13 and Madden 13.
For FIFA, the voice recognition system can allow refs to yellow card players if the person curses at the Kinect, and for Madden, EA brought out Joe Montana (Hall of Fame Quarterback for the San Francisco 49ers) to play and Kinect was able to recognize the plays Joe Montana was calling but there was a very noticeable delay in reaction from the voice to the game play.
After EA, there were many presentations about Kinect and a trailer for Gears of War: Judgement.
The one major announcement Microsoft had was Smart Glass. To describe Smart Glass, it is a free app that gives more information about a multiplayer map or movie while watching TV or playing a game. The information appears on a second screen, for example, a tablet or a smartphone. Internet Explorer being announced for the 360 generated some laughs out of people and using Smart Glass will be accessible on tablets and smartphones.
Tomb Raider and Resident Evil 6 were both shown with Tomb Raider
being more bloody and brutal than ever and Resident Evil 6 having more zombies. Ascend New Gods was shown and it looked and played similar to Overlord. A couple of other games that had trailers were Lococycle which had a weird trailer revealing a motorcycle and Matter which seems like a Portal clone from the trailer. There are also games that will have a lot of DLC appear on the 360 first.
Matt Stone and Trey Parker came out to talk about their South Park game and after that,
Dance Central 3 was shown and Usher cuts a promo that featured him talking about performing some of the choreography for the game and then gave a live performance. To wrap things up, Call of Duty: Black Ops 2 was shown and right at the fighter pilot part of the mission, the show was cut and the keynote ended leaving a sour taste. Ending with a multiplatform title was not the best idea anyone could have come up with.
To summarize everything, the conference looked promising but then started to take a nose dive with all of the announcements about services and the heavy featuring of Kinect.
It was incredibly underwhelming and the lack of big titles and game play trailers for games like the new Fable, Forza Horizon, and Gears of War really left something to desire.

Follow our editor Lauro "Geno" Pangilinan on Twitter and keep pinned to GosuGamers for more updates.