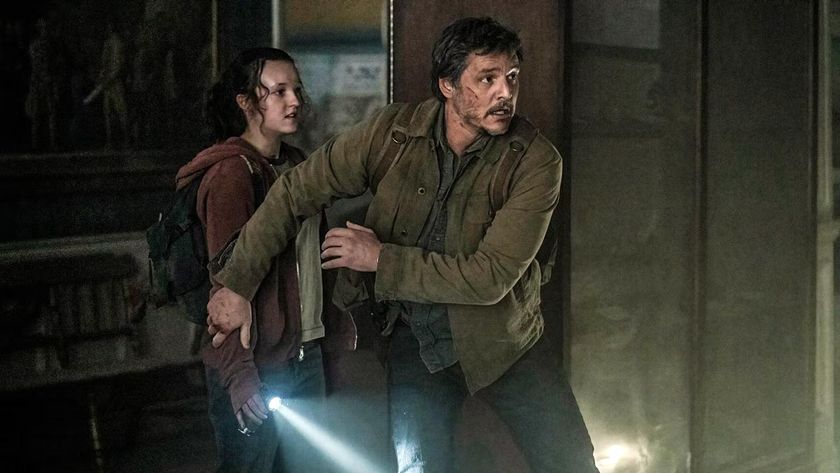 The Last of Us has become HBO's second-biggest premiere since 2010
Image: HBO
The Last of Us is already shaping up to be a huge success for HBO. 
HBO's The Last of Us adaptation has already become the network's second most-viewed premiere in more than a decade. A whopping 4.7 million viewers tuned in to watch the series' first episode on Sunday in the US alone, according to Deadline. 
The Last of Us' massive premiere was only beaten by House of the Dragon last year, which drew in almost 10 million viewers in total, giving it the largest audience for a new series in HBO's history. By comparison, The Last of Us is the network's second-biggest new show since Boardwalk Empire hit screens in 2010 with 4.81 million viewers. 
With just one episode out on HBO, The Last of Us is already looking like a hit for the network. Its premiere racked up nearly double the amount of viewers as the Zendaya-led second season of Euphoria, which went on to average 19.5 million viewers per episode. HBO has said that Sunday night viewership numbers typically only represent 20% to 40% of the series' total audience per episode, so the reality is that a lot more people are watching The Last of Us than you'd think. 
Co-showrunners Craig Mazin and Neil Druckmann said of the series' success:
Our focus was simply to make the best possible adaptation of this beloved story for as big an audience as we could. We are overjoyed to see how many fans, both old and new, have welcomed The Last of Us into their homes and their hearts.
The Last of Us is based on the PlayStation 3 game of the same name, taking place 20 years after the world has been ravaged by a parasitic fungi that turned humans into unthinking, violent monsters. Joel Miller, a traumatised survivor in this new world, is hired to smuggle Ellie, a 14-year-old orphan, out of the quarantine zone he resides in. What starts as a small job turns into a dangerous cross-country roadtrip, as two people who want nothing to do with each other are forced to depend on the other for survival. 
The Last of Us isn't just a ratings success for HBO thus far, but a critical one too. Fans have showed up in droves for the premiere, and praised the first episode online for its authenticity towards the source material, and the fantastic cast Mazin and Druckmann have put together for the series. Among others, the series stars Pedro Pascal, Bella Ramsey, Gabriel Luna, Anna Torv and Merle Dandridge. 
If The Last of Us proves to be a success for HBO, chances are high that we'll see the series take on Naughty Dog's The Last of Us Part II for a second season. In fact, showrunner Craig Mazin has mentioned that he sees Part II taking two whole seasons to adapt, considering its length.