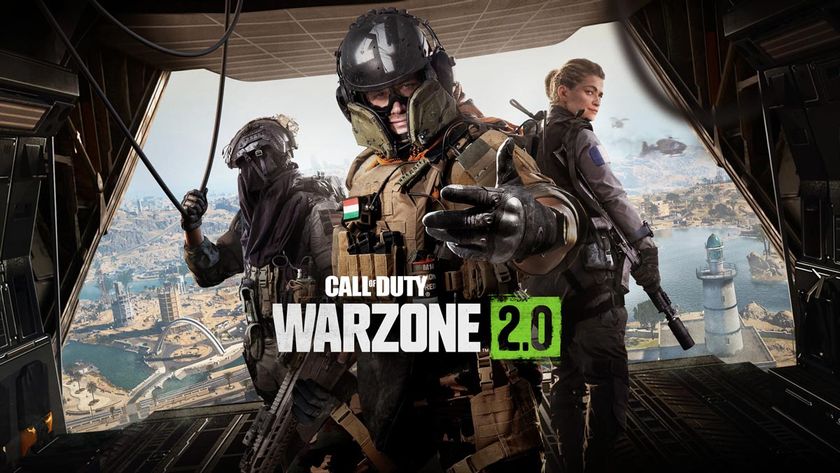 Call of Duty: Modern Warfare II and Warzone 2.0's Season 1 content, explained
Image: Activision
Call of Duty: Modern Warfare 2 and Warzone 2.0 Season 1 launches next week, bringing a host of changes to both games.
Activision has shared more details on Call of Duty: Modern Warfare 2 and its battle royale counterpart Warzone 2.0's first season of content, which arrives next week on November 16. Unlike Overwatch 2, Warzone 2.0 won't replace the original game - but it will feature a whole lot of new content and an overhauled battle pass to boot. 
Activision put out a pretty lengthy blog post diving into all the upcoming content for both games, but here's a brief summary: the new Call of Duty Battle Pass is getting a Fortnite-like makeover, allowing players to unlock different items in the pass on their own time, instead of having to go through a more linear level progression. The new system does sound a bit complicated, though: the battle pass is presented as a multi-sector map with 20 sectors in total, and five items to unlock in each sector. You can use Battle Token Tier Skips earned during gameplay to unlock items in a sector or unlock adjacent sectors. 
For Modern Warfare 2 players, Season 1 will add four new weapons, two of which will be free in the Battle Pass. Nine new Operators are also coming to the game, including Gaz from the campaign, as well as footballers Neymar Jr., Paul Pogba and Leo Messi. Two new 'reimagined' 6v6 maps are also returning from Modern Warfare (2019) this season: Shoot House and Shipment. We're also getting a new Raid mode and co-op mission. It looks like anyone looking forward to new 6v6 maps will have to wait until Season 2 at the earliest, though. 
Activision has so much more planned for Warzone 2.0. This is the publisher's highly-anticipated free-to-play battle royale sequel to Warzone, and it brings quite a few changes to the gameplay loop players have become used to. For example, players will no longer be able to grind out cash and spend it all on full loadouts in the lategame. Now, you'll only be able to buy your Primary Weapon from in-game Shops. The rest of your Loadout will be acquirable by clearing Strongholds and Black Sites. These are AI-controlled areas you'll have to fight your way through. 
Warzone 2.0's new map is called Al Mazrah, filled with 18 major points of interest - some of which have already been cut out of the map and turned into multiplayer PvP maps. Al Mazrah also serves as the setting to Warzone 2.0's mysterious new DMZ mode, which Activision describes as, "an open-world, narrative-focused extraction mode where Operator squads have free rein to complete faction-based missions, take on additional side objectives, engage with enemy Operators or AI combatants, and search for valuable items, all while fighting to survive toward exfiltration."
Third-person playlists are also coming to Warzone 2.0, in case first-person combat doesn't suit your fancy. The 2v2 Gulag system that previously allowed players to return from death in battle royale is also getting overhauled. Now, everyone in the Gulag can team up against an AI-controlled Jailer to score a return ticket. Peace for all. Except the Jailer. 
Modern Warfare 2 Season 1 launches with Warzone 2.0 next week, on November 16.