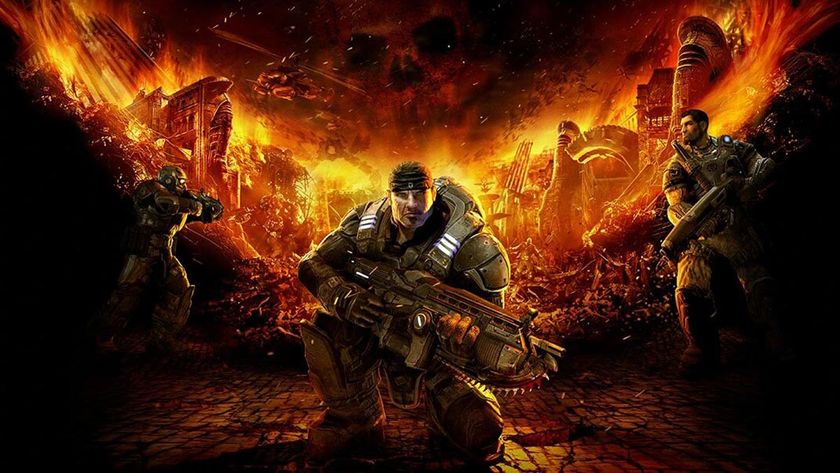 Netflix is making a Gears of War feature film and 'adult animated series'
Image: Xbox Game Studios
One of Xbox's biggest game franchises is finally getting an adaptation on Netflix. 
Xbox's hit sci-fi shooter franchise Gears of War is heading to Netflix for multiple adaptations. According to The Hollywood Reporter, the streamer got its hands on media rights for the franchise after, "long months of negotiations in a competitive environment," and now has big plans to turn those games into a franchise of its own.
Netflix is already working on a live-action Gears of War movie which will reportedly be followed by, "an adult animated series." Both of these projects will be produced in partnership with The Coalition, a game studio that took over the franchise from Epic Games starting with the release of 2016's Gears of War 4. Given that The Coalition's work on Gears of War has earned acclaim from fans and critics alike, Netflix's partnership is a good sign that these adaptations will be faithful to the games' tone and world.
The streamer plans to put out this feature film and series first before waiting to see if they're well received. If they are, the streamer will gain a new hit franchise to cultivate with more follow-up stories. Currently, no creative talent is attached to these projects - but this is still quite the step forward for the franchise, as multiple Hollywood studios have been trying to make an adaptation happen since all the way back in 2007. Interestingly, the Bioshock movie adaptation went through similar bouts of development hell before its rights landed at Netflix too. 
The first Gears of War game is set on an Earth-like planet called Sera, where a 79-year conflict between two warring factions has torn the planet apart. Soon after both factions agree to an armistice, a race of underground-dwelling creatures known as the Locust Horde emerge to assault the already battle-weary humans - bringing the human population to the brink of collapse. Sergeant Marcus Fenix and his Delta Squad are then tasked with leading a last-ditch attempt to save humanity. 
The last time a Gears of War adaptation was in the works at Universal Pictures, The Coalition was very clear about it featuring an original story. If the Netflix movie decides to follow the adventures of Marcus Fenix however, casting Dave Bautista as the character seems like a natural fit. The actor has campaigned to play the role in the past, and even suited up to play an alternate Marcus Fenix skin in Gears 5.