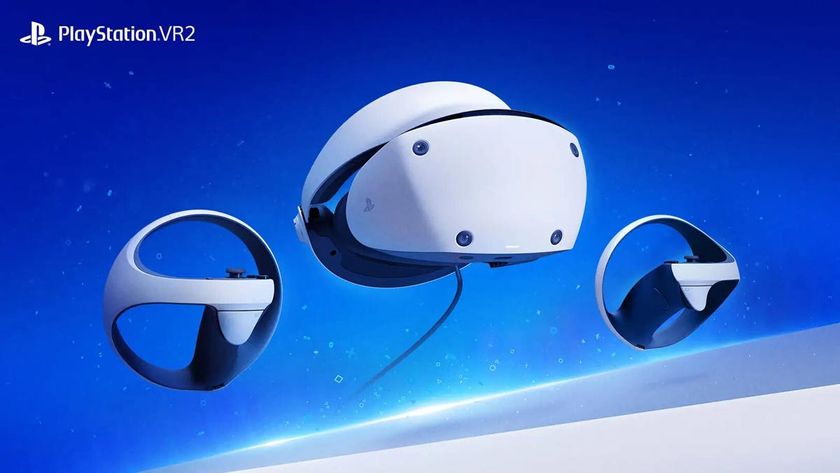 PlayStation VR2 confirmed for February 2023 release with eye-popping price
Image: Sony
PlayStation's next-gen VR headset has finally confirmed its launch date and pricing. 
Sony Interactive Entertainment has finally revealed a launch date and price for its next-gen VR headset, the PlayStation VR2. The headset will launch as a bundle on February 22, 2023 with the rather high retail price of $549.99. This bundle includes the new VR headset, a pair of PSVR2 controllers and a pair of stereo headphones. 
In Southeast Asia, the PSVR2 will retail for SGD869 / MYR2,799 / IDR10,599,000 / THB22,190 / PHP34,790 / VND17,890,000, according to the PlayStation Blog. The headset will be sold at participating retailers in your local region, with pre-orders beginning on November 15. We're not sure if these headsets will be just as difficult to get your hands on as a PlayStation 5 console, but we'd recommend pre-ordering early if you really want one at launch. 
While the PSVR2's high price point will probably alienate most newcomers, it's worth noting that there's a lot of bang for your buck here. The closest competitor the headset has in terms of pricing and specs is the Meta Quest 2 VR headset, which goes for up to $499.99. The PSVR2 still has it beat in visual specs, so it all depends on whether you'd rather have higher graphical fidelity in a flashy new package or a cheaper headset that can be hooked up to your PC. 
Sony will also launch a $599.99 PSVR2 bundle containing Horizon Call of the Mountain, Guerrilla Games' upcoming VR spin-off of its futuristic Horizon franchise. The company is also putting out a Sense controller charging station for $49.99. 11 new PSVR2 games were also announced on the back of this reveal, including a horror game by Until Dawn makers Supermassive Games and a shooter called Crossfire: Sierra Squad. 
Here are the PSVR2's full specs:
| | |
| --- | --- |
| Display method​ | OLED |
| Panel resolution​ | 2000 x 2040 per eye |
| Panel refresh rate​ | 90Hz, 120Hz |
| Lens separation​ | Adjustable |
| Field of View​ | Approx. 110 degrees |
| Sensors​ | ・Motion Sensor: Six-axis motion sensing system (three-axis gyroscope, three-axis accelerometer)​・Attachment Sensor: IR Proximity sensor |
| Cameras​ | ・4 cameras for headset and controller tracking​・IR camera for eye tracking per eye |
| Feedback​ | Vibration on headset |
| Communication​ with PS5 | USB Type-C® |
| Audio​ | ・Input: Built-in microphone​・Output: Stereo headphone jack |