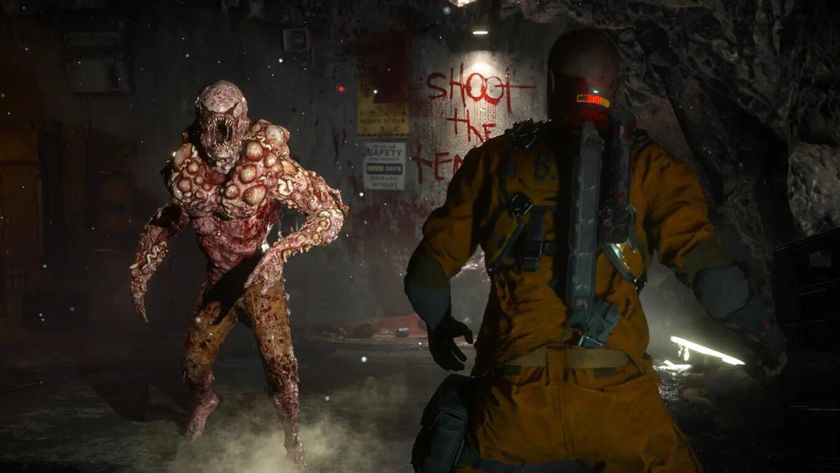 The Callisto Protocol cancels Japanese release after refusing censorship cuts
Image: Krafton
The Callisto Protocol has been cancelled in Japan following a censorship dispute. 
The Callisto Protocol will not be released in Japan, after the horror game's developer decided against making cuts at the behest of the Japanese rating agency Computer Entertainment Rating Organization (CERO). As a result, Japanese players will not be able to play the game and will be refunded for their pre-orders. 
The game's social media account announced the news on Twitter, saying, "We have decided to discontinue the Japanese version of The Calisto Protocol. We have determined that the game cannot pass the CERO rating in its current state and that changing the content will not provide the experience that players expect. We would appreciate your understanding in Japan."
What this means is that CERO combed through the game and found elements that needed trimming before it could be approved for a release in Japan. Developer Striking Distance Studios could have made these changes but ultimately decided against it, stating that this would, "not provide the experience that players expect." Given that this is a pretty gory horror game, one can imagine that the developer simply didn't want to remove the blood and violence that make up much of its atmosphere. 
The Callisto Protocol's situation isn't unusual in Japan - it's just that most developers opt to censor their games instead of outright cancelling their release. Almost every recent Resident Evil game has been censored in Japan to tone down gore and violence, despite these games being made by a Japanese developer. Resident Evil games typically launch in two versions - one with more gore and one with a lot less - but both still have cuts compared to their western counterparts. Call of Duty, Grand Theft Auto, Cyberpunk 2077 and many more western games only reached Japan by making extensive cuts to not just tone down violence, but nudity as well. 
Still, this will come as a disappointment to horror fans in Japan - especially since it's a spiritual successor to a fan favourite in the genre: Dead Space. Dead Space's creator Glen Schofield is helming this game with Krafton (PUBG) publishing. The game takes place on a dead moon near Jupiter called Callisto in the year 2320, where a Black Iron Prison inmate named Jacob Lee has to fight to survive a mysterious outbreak that has mutated prisoners and guards into monsters.
The Callisto Protocol launches everywhere but Japan on December 2, 2022.