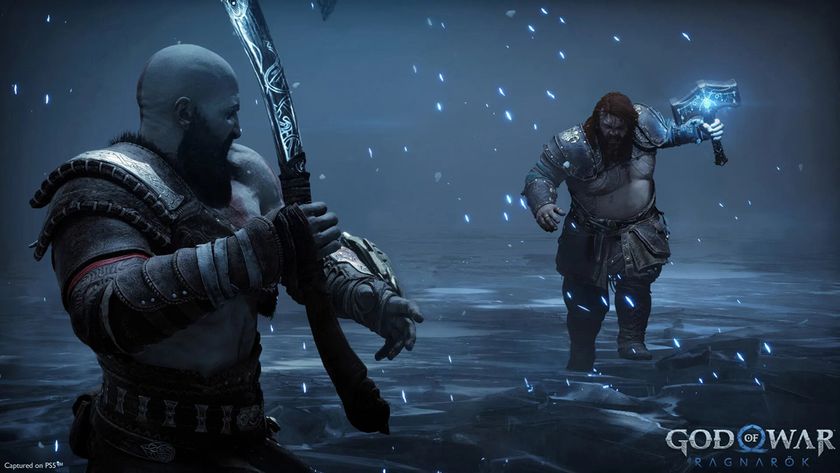 God of War: Ragnarok's new story trailer looks incredibly ambitious
Image: PlayStation
Kratos and Atreus make Thor very angry in God of War: Ragnarok's latest trailer. 
Santa Monica Studio has revealed a new trailer for its highly-anticipated sequel God of War: Ragnarok, previewing the Nordic apocalypse Kratos and his son Atreus have become involved in - whether they like it or not. The game launches this November. 
Watch the trailer below:
PlayStation's story description for Ragnarok goes, "As the All-Father moves his pieces to the board, Kratos and Atreus must decide if they will be bound by fate or look beyond what is written and make their own destinies." The game will end Kratos and Atreus' adventures in the Nordic realm, making this and God of War (2018) a neat duology.
Santa Monica Studio has clearly been holding a lot of the game back in its previous showings, because this trailer featured a jawdropping new look at previously-unseen locations, gods, enemies and combat. The studio has confirmed that while Kratos couldn't access certain realms in the last game - such as Asgard, this sequel will have him travel across all Nine Realms as the entire Nordic universe comes under threat of Ragnarok, the end of the world. 
Playstation has also revealed a new God of War: Ragnarok-themed DualSense controller. The two-tone controller is icy blue and snow white, embellished with art of a bear and a wolf, to symbolise Kratos and Atreus themselves. Check it out below:
God of War: Ragnarok will launch on the PlayStation 4 and PlayStation 5 on November 9, 2022. Check out more info on the game and its Collector's Editions here.