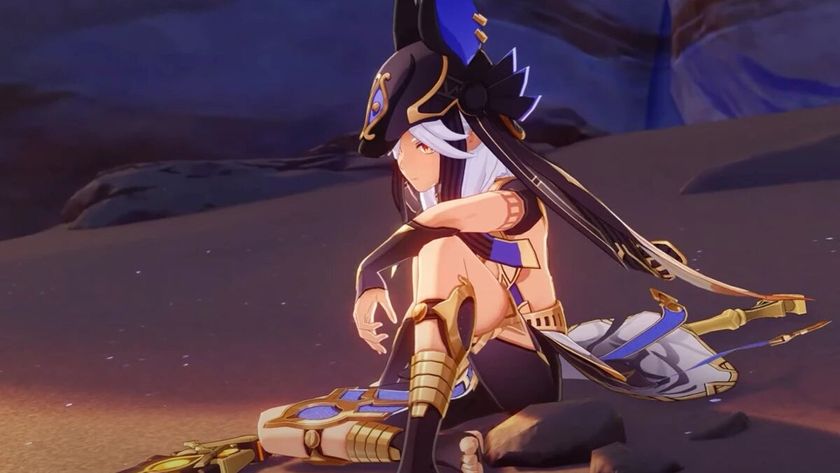 Genshin Impact 3.0 preview reveals five new characters and evolved Shroom-Kin
Image: HoYoverse
Fungi chickens, the dreamless world of Sumeru and more new characters await players in Genshin Impact's next big update. 
Get your wishes ready, because Genshin Impact has revealed five new characters arriving in its big 3.0 update. A new teaser titled Prelude to Wisdom goes over upcoming environments and enemies featured in the all-new location of Sumeru, which gives players a whole new region to explore. And characters to pull, of course. 
Watch the teaser below:
A lot of these new characters have been public information for a long time to anyone paying attention to the Genshin Impact community. For those unaware, the teaser introduces five new characters: Al-Haitham, Dehya, Nilou, Nahida and Cyno. All of them will likely be 5-star characters, and playable in-game once the next patch goes live. 
The teaser also sheds some light on Sumeru, the new region introduced in Genshin Impact's next update, and its culture. The people of this region prioritise wisdom and knowledge above all else, with their affairs handled by an organisation called the Akademiya. Using the Akasha system, people in this region actually use wisdom as a physical resource. Most people in Sumeru also aren't capable of dreaming, and they're quite happy about it, thank you very much. The locals see it as a testament to their dedication towards wisdom and knowledge. 
Sumeru also has evil mushrooms. It's a pretty strange place. Shroom-Kin have taken advantage of the land's humidity to evolve into Fungi, which in their highest forms, appear animalistic and territorial. Gameplay-wise, that means you're going to fight fungi chickens. A separate faction called the Eremites is also shown to hail from an ancient desert civilisation, and you'll find out more about them - and their secrets buried in the desert - in new story missions. 
Genshin Impact's big 3.0 update will likely drop later in August, and it also introduces a new element to use in battle called Dendro.