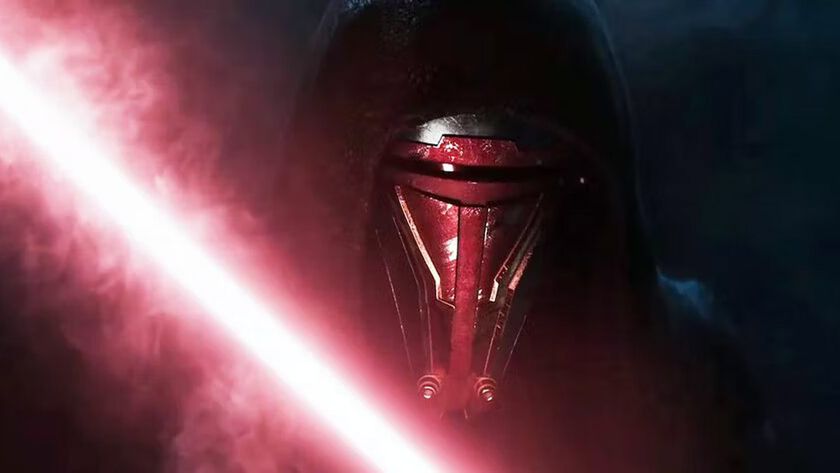 Star Wars: Knights of the Old Republic remake in trouble amid studio turmoil
Image: Aspyr
The highly-anticipated Star Wars remake might not end up happening at all.
Aspyr Media's highly-anticipated remake of Star Wars: Knights of the Old Republic was announced last year to widespread excitement, but it might not end up being made at all. A Bloomberg report has revealed that developer Aspyr has delayed the game indefinitely due to turmoil within the studio. 
Knights of the Old Republic is one of the most beloved Star Wars properties of all time, but its upcoming remake has not enjoyed a smooth development cycle thus far. Bloomberg says that Aspyr has already fired two directors in the process of developing the remake: design director Brad Prince and art director Jason Minor, after the studio showed off a gameplay demo of the remake to Lucasfilm and Sony Interactive Entertainment (the game will be a timed PlayStation 5 exclusive on consoles). 
After the demo was shown, Aspyr's studio head announced to staff that the entire project was being put on pause because its demo wasn't up to par with their expectations. The report suggests that too much time and money had been spent on creating the demo, and Aspyr's internal game release date (end of 2022) would be impossible to meet. A more realistic time window for its launch would be 2025, hinting that the game is rather far away from being a complete and playable product. 
According to Bloomberg's sources, these staff departures and subsequent indefinite delay were abrupt and unexpected, with Aspyr now pursuing other projects while the remake is on hold. Saber Interactive was recently announced to join the remake project, and now some developers believe that the studio might take it off Aspyr's hands completely. 
Knights of the Old Republic's remake might have higher stakes than Aspyr was prepared to deal with. Not only was the studio charged with remaking a legendary title in not just Star Wars, but the RPG sphere in general, but its developers had make it happen with the visuals and gameplay players expect from new-gen videogames on the PlayStation 5. The studio has also never worked on any project of this scale before, having previously only worked on videogame ports, such as Star Wars: The Force Unleashed for the Nintendo Switch or Sid Meier's Civilisation 6 for Android devices. 
There was also speculation that Lucasfilm wanted the remake to bring Knights of the Old Republic back to relevance in the Star Wars universe, including elements of its sequel to establish canonical elements that can later be used in new books, TV series, movies and games. Aspyr might have just bitten off more than they can chew, but whether or not Lucasfilm is willing to let this remake dwell in development hell is a different matter.