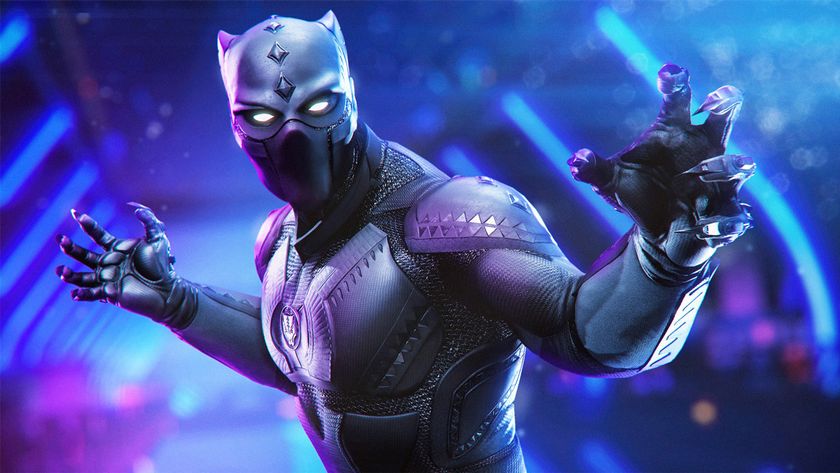 Electronic Arts reportedly making an open-world Black Panther game
Image: Square Enix
EA is working on a game that follows an all-new Black Panther in Wakanda.
Electronic Arts is reportedly working on a Black Panther game, but it won't feature T'Challa in the Vibranium suit. According to Giant Bomb journalist Jeff Grubb, the upcoming Marvel videogame will feature a new protagonist suiting up to protect Wakanda following the death of the previous Black Panther. 
Grubb mentioned that EA's new Seattle game studio is working on the project, led by Kevin Stephens, who is formerly of Monolith Productions (Middle-Earth: Shadow of War). This will be a single-player focused game that aims to build upon the success of Star Wars Jedi: Fallen Order, another single player title published by EA and developed by Respawn Entertainment. 
Grubb describes the project as an open-world game in very early development, following a Wakandan hero who needs to overcome multiple challenges to suit up as the new Black Panther, after its previous incarnation dies at the beginning of the game. EA's Seattle studio was confirmed a while back to be working on an open-world adventure game, lending credence to Grubb's report. 
However this Black Panther game shapes up, don't expect to get your hands on it anytime soon, given that it's in early development. Releasing the game now would've been fortuitous timing for EA, considering that Marvel Studios' sequel Black Panther: Wakanda Forever is hitting theaters later this November.
Wakanda Forever's first trailer went live over the weekend, and has already racked up 172 million views in just 24 hours. Excitement over Black Panther and Wakanda has hit a new peak, but EA's game won't be able to take advantage of that for a few more years.