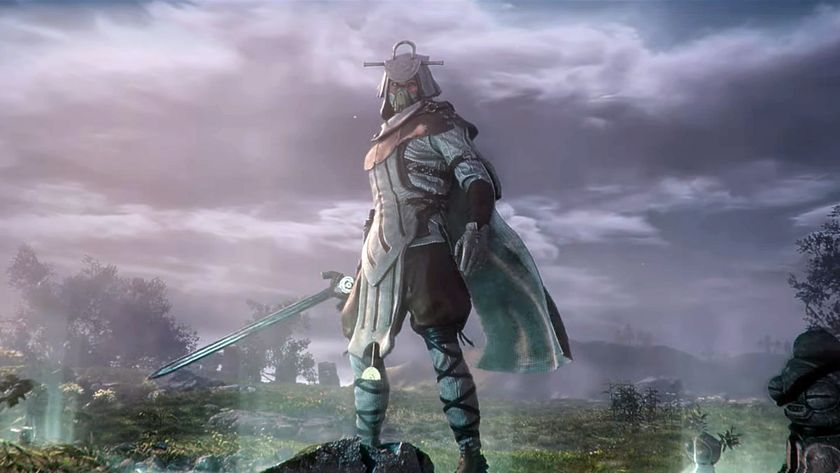 Warframe developer reveals new melee-focused MMORPG Soulframe
Image: Digital Extremes
Warframe developer Digital Extremes is now working on Soulframe, a new fantasy MMO loosely connected to Warframe. 
Warframe's annual convention TennoCon 2022 saw the surprising announcement of an entirely new game: Soulframe. Developer Digital Extremes revealed that it was working on the new title, a free-to-play open-world game much like Warframe set in a 'sister' universe.
Check out the reveal trailer below:
On the inspiration behind Soulframe, creative director Geoff Crookes said:
With Soulframe's worldbuilding and thematic elements, we are really looking to go back to our childhood favorites and pull inspiration from the elaborate fantasy worlds that we fell in love with growing up… Our team is really interested in this idea of nature and humanity colliding, and we'll be exploring a lot of those themes through our own lens while playing with ideas of restoration and exploration.
While the game's art design - from the protagonist's weapons to the enemies he faces in the trailer - looks very similar to Warframe, Soulframe will be set in its own universe separate from Warframe, with more melee-focused gameplay. Soulframe lead Steve Sinclair explained that, "Where 'Warframe' is focused on shooting, ['Soulframe' is] focused on melee. Where 'Warframe' is super fast and crazy high-speed, this one's going to be a lot more slow and heavy."
Moving forward, Digital Extremes will work on both Warframe and Soulframe simultaneously, with many creative leads departing the former title to work on the new game, including Steve Sinclair. Rebecca Ford, a veteran at the studio whom fans will instantly recognise as the in-game voice of Lotus, will be creative director at Warframe in a change of leadership.
Warframe's future is bright. Digital Extremes' smash-hit online sci-fi shooter will receive a massive expansion called Duviri Paradox by the end of the year, adding a new open-world environment with rogue-like elements and a fresh story campaign to explore. Before that, the game will get an update called Veilbreaker that adds the game's 50th Warframe Styanax, along with lots of new content for players to sink their teeth into.