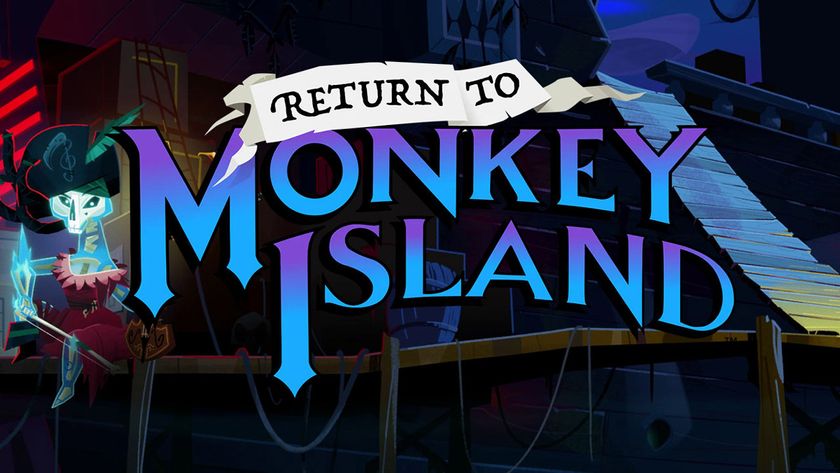 Return to Monkey Island creator is done talking about the game after online abuse
Image: Devolver Digital
After numerous complaints about the new Monkey Island's art style, its creator is done showing the game off.
Monkey Island is back, but not everyone is happy about its return. Series creator Ron Gilbert makes his highly-anticipated comeback with Return to Monkey Island, an entirely new game in the beloved point-and-click franchise that boasts a new art style. After suffering online abuse from fans who dislike that art style however, Gilbert has announced that he won't be sharing anything further from the game. 
This week's Nintendo Direct revealed a fresh gameplay trailer for Return to Monkey Island, starting up a new wave of complaints about its new art style, which serves as a departure from previous games in the series. Following these complaints, Gilbert announced on his online blog Grumpy Gamer that he's shutting down comments permanently, and won't be posting about the game anymore. 
On the blog, he said that, "The joy of sharing has been driven from me," but insists that the game has, "a team of incredible artists, animators, sound designers, programmers, and testers all pouring their souls into this game and it's beautiful to see, play, and listen to." The chief complaint among fans is that Return to Monkey Island shifts away from the older games' classic pixel art to a more modern, abstract art style. 
Gilbert stands by this change, saying, "Return to Monkey Island may not be the art style you wanted or were expecting, but it's the art style I wanted." Dominic Armato, who voices Monkey Island protagonist Guybrush Threepwood, defended the game by tweeting, "Whatever you want Monkey Island to be, I'm going to go out on a limb and suggest that making this a chore rather than a joy for the devs is the quickest way to ensure it won't be anything for anybody."
Unfortunately, this means that Monkey Island fans shouldn't expect to hear anything more about the new game until its release later this year. The game is due in 2022, but has no firm release date yet.