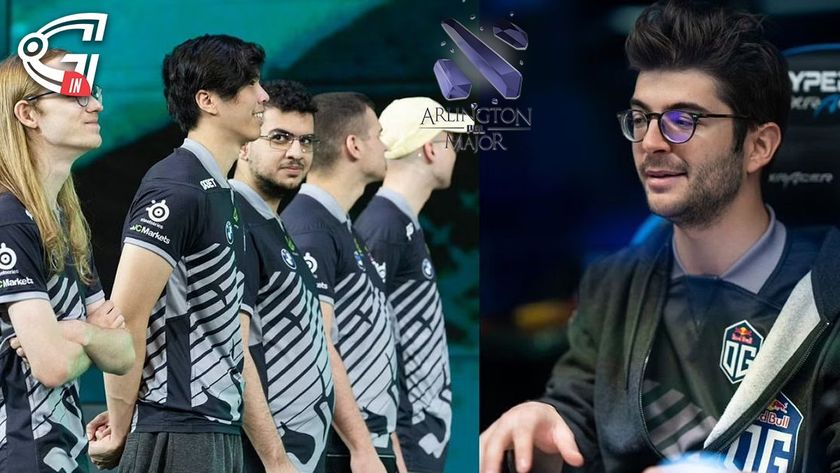 Sebastian Debs aka "Ceb" returns to OG for the PGL Arlington Major 2022
The two-time TI champion and ESL One Stockholm Major 2022 winner Sebastian Debs is once again up for his team OG. He will be competing with OG in PGL Arlington Major 2022 as the team's five-position player. He will be replacing the team's captain Mikhail "Misha" Agatov who failed to secure a visa in time for the tournament. Even coach Evgenii "Chuvash" Makarov was also unable to obtain the Visa for PGL Arlington Major. Ceb will be playing as a stand-in for OG. 
With Ceb in the line-up, OG was able to win the ESL One Stockholm Major 2022, as he will be playing for them again fans are excited to see the best player back again in the competitive action. According to OG's announcement, visa approvals were secured by all the members. But the team failed to secure the visa appointments for Chuvash and Misha. "Unfortunately, this was an issue facing many of the teams that are having stand-ins at the event due to the current immigration climate and USCIS backlog. Ceb can once again step into the roster and hopefully guide the team once again to a Major Victory", Head of Esports at OG Mike Schwartz said. 
The last time when OG faced a similar kind of situation in its Dota 2 line-up at Stockholm Major 2022, Ceb turned up as a position 5 player along with Johan "N0tail" Sundstein who was brought as the coach for the line-up. This time no official announcement has been made from OG regarding the coach for the line-up, last time Chuvash and Misha were coaching OG virtually. More information will be released soon. With Ceb's inclusion, the line-up will look like this –
Artem Golubiev (Yuragi)
Bozhidar Bogdanov (bzm)
Ammar Al-Assaf (ATF)
Tommy Le (Taiga)
Sebastien Debs (Ceb)
OG fans are happy and are hoping that Ceb will make it 2 for 2 as a stand-in in Majors. Although the PGL Arlington Major will have tough competition as Chinese teams are competing in an international Dota Pro Circuit LAN tournament for the first time this season.