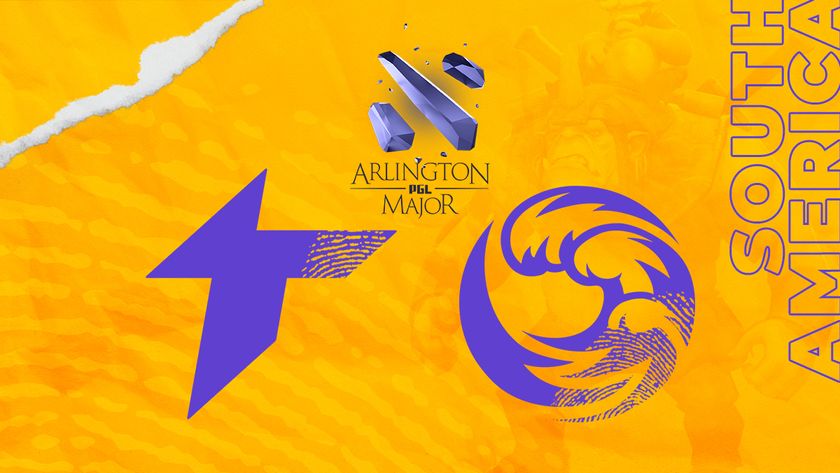 PGL Arlington Major: South America coming in hot
Thunder Awaken and beastcoast wrote history for the South American region two months ago at the Stockholm Major, and coming into the PGL Arlington Major, they might do it again.
The first Major of the 2022 Dota Pro Circuit was also the first Valve sanctioned tournament where two SA teams reached top six. However, that was a Major with no Chinese teams competing, while in Arlington the situation should be completely different if the visa nightmare doesn't strike again.
Courtesy of their strong performance through all three DPC Tours, Thunder Awaken and beastcoast are not chasing The International 11 qualifying slots and should arrive in Arlington free of any pressure, especially the former.
Thunder Awaken – What is meta?
Ahead of PGL Arlington Major, the last major before TI11, Thunder Predator are the top team in the DPC rankings in terms of points gathered. They have a total of 1540 points, being one of the four teams already qualified for the biggest event of the year, along with PSG.LGD, TSM.FTX and OG. Therefore, their mission in Arlington is to gather as much experience as possible against teams outside their region and, of course, to improve on their top six finish at the Stockholm Major.

Thunder Awaken roster
Christian "Pakazs" Savina

Darkmago♥

Rafael "Sacred" Yonatan

Farith "Matthew " Puente

Pandaboo
Not much has changed regarding hero preferences and overall play style between the two Majors for Thunder Awaken, despite patch 7.31d bringing a few changes that almost all teams have immediately incorporated into their drafts.
Marci was added in Captain's Mode ahead of the Summer Tour and she immediately became first pick/first ban material in all regions, but not for Thunder Awaken, who have picked her just one time in the entire league season and lost that game. They also didn't touch at all Dawnbreaker, who has also been utilized a lot this season by all other teams in all six regions, including SA. 
Instead, they kept on prioritizing Ogre Magi, Weaver, Tiny, Snapfire and Mars, which are their most picked and most successful heroes. Jose "Pandaboo" Hernandez boasts a 100% win rate on Ogre Magi this Summer Tour with six games won in the six week regional league. Ogre Magi is often paired with either Mars or Weaver, these two parings also bringing a 100% win rate for TA in the Summer Tour league play.
Thunder Awaken emphasize an objective oriented gameplay with their drafts and like to corner their opponents in their base fast with heavy right click damage and quick push strats, usually executed with a Tiny, Luna combos, a Venomancer-Tiny-Nature's Prophet trio core or a Templar Assassin - Kunkka duo.
Crhistian "Pakazs" Casanova impressed in Stockholm with his hero pool and great games on Chaos Knight, Spectre, TA and even safe lane Kunkka. Thunder Awaken excel at creating confusion in the drafting phase, as they have multiple heroes that they can play in any of the core potions or even support roles. Tiny stands apart in terms of flex picks for them, being played in all core positions and also in the support 4 role by TA, but they can also swap around Mars, Snapfire, Venomancer, Kunkka, Templar Assassin, Alchemist, Weaver and a few more, which always gives them an edge. They made it into the top 6 at the Stockholm Major and took first place in the SA Summer Tour league by not following the meta and it wouldn't be a shock to see them continuing to stay away from hot meta picks in Arlington and still making another historical run.
beastcoast - 1 point away from TI 11
If Thunder Awaken are currently the DPC rankings leaders, beastcoast are first under the line of qualified teams to TI 11 via points. They have a total of 1295 points when 1296 is the minimum amount of points needed to secure a spot at the most important tournament of the year. That almost certainly ensures beastcoast a spot at TI 11 after the Arlington Major is over even if they don't make it to the top eight  
With that in mind, much like their regional counterparts, beastcoast should come to Texas feeling no real pressure.
beastcoast roster
Hector Antonio "K1" Rodriguez

Jean Pierre "Chris Luck" Gonzales

Adrian "Wisper" Cespedes Dobles

Elvis "Scofield" De la Cruz Peña

Steven "StingeR" Vargas Mamani
The Summer Tour was a bit of a rollercoaster for beastcoast, who started the league play with two losses and in the end and had to fight for the last spot at the Major for their region through a tiebreaker with Infamous. To be fair, their entire DPC year was defined by mixed results. But if one thing stands true for South America, regardless of any circumstances, is that the teams from this region are driven by passion and intense emotions. They fire up on LANs and the previous Major is the best example for that.
Much like Thunder Awaken, beastcoast didn't fully embrace the new meta. They have also tried Marci just one time, lost that game and never picked her again. They did the same with Warlock, while they kept on drafting some of their staple heroes.
However, beastcoast is a team that likes to force skirmishes and snowball off a few pickoffs on the enemy cores. Their most played and most successful support heroes are Clockwerk and Earth Spirit, both being excellent roamers. This Tour they have also integrated Dawnbreaker in their hyper aggressive playstyle and they boast a 100% win rate with it, played in either mid lane or offlane positions.
beastcoast's versatility is brought mainly by their mid lane, offlane and position 5 players, who this Tour worked on expanding their hero pool even further. Jean "Chris Luck" Salazar played 15 different heroes in the 20 games of the DPC SA regional league, followed by Steven "StingeR" Mamani with 14 different picks and Adrián "Wisper" Dobles with 13.  They always look to have a couple of picks that can chase the enemy all over the map and they have heroes such as Pangolier, Void Spirit, Puck and the newly added Dwanbreaker in their arsenal to play either mid or offlane to achieve just that, on top of the Clock and Earth Spirit.
Like most of the teams heading to the Arlington Major, beastcoast has a better win rate when playing on the Dire side of the map, 71.43% and given their aggressive play style, they usually close the games around the 30-minute mark without relying on heavy push starts. Death Prophet, Venomancer or Leshrac were picked just once during the six-week regional league, while they didn't touch Nature's Prophet at all and played Tiny mainly in the support 4 position.
Regardless of how they might adapt their drafts in Arlington, it is hard to imagine that they will tone down their aggressive stance or that they will miss the direct invite to TI 11 because of that 1 point that would have locked them in even before the Major. The only question for the two SA representatives is if they will manage to break a new record for their region and push themselves in the top 4 at PGL Arlington Major.