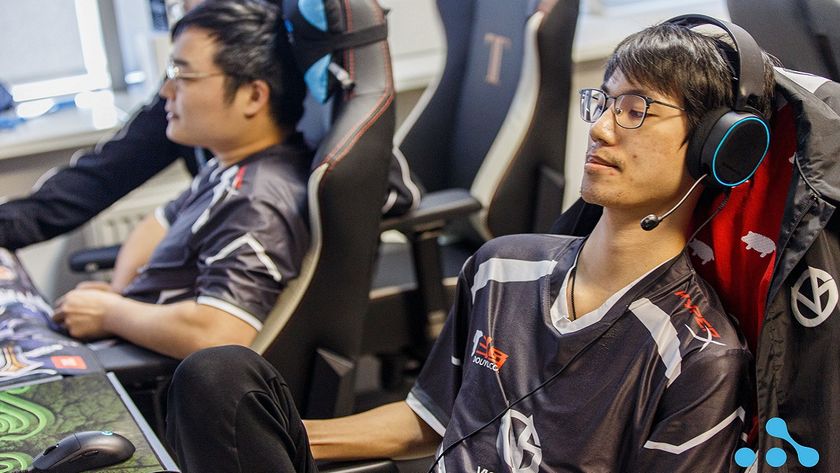 ViCi Gaming continue to advance after taking down Virtus.pro at WePlay AniMajor
ViCI Gaming overpowered Virtus.pro 2:1 in the lower brackets to continue their progression through the brackets at WePlay AniMajor. 
In the third elimination series of the day at WePlay AniMajor, yet another playoff team was sent packing. 
Virtus.pro came into the AniMajor with an undefeated record from the DPC 2021 Season 2 League and landed directly into the playoff stage —where they played all of two series before being bounced out. 
ViCi Gaming, on the other hand, came in through the long road of wild card stage, then the group stage, and now into the playoffs. The road is long and hard but has been well worth it so far. With this win, ViCi Gaming secured their spot at TI10. 
In the first match of the series, it was all Vici Gaming. The Chinese team had everything in the bag, from resources, tools, control, and victory. Virtus.pro was just not up to par and certainly could not withstand the onslaught from the Grimstroke and Spectre. Things began to fall apart for the CIS-based team and there was no recovering, giving ViCi Gaming the first game advantage. 
if the first game belonged to ViCi Gaming, then the second game was all Virtus.pro. The CIS team absolutely shellacked ViCi Gaming. VP had an exceptional laning phase and ViCi Gaming was stumbling about. It took the Chinese team more than 10 minutes to get their first kill on the board and things didn't get much better for them after. With the series tied up, the final deciding game was forced. 
The third game started with Virtus.pro putting all of their resources into making sure that they shut down the Timbersaw, but he ultimately, he wasn't the hero that they should have been afraid of.
Some early minor mistakes from VP gave VG confidence and the advantage to push forward, but VP was not about to let things go so easily. They had to work a bit harder than VG in the team fights but they were to take a few key fights, but it wasn't enough to gain an advantage. ViCi Gaming allowed Terrorblade to become exceptionally farmed, making it near impossible for Virtus.pro to overcome. A befitting rampage for Terrorblade would seal the deal for the series victory and TI10 invite. 
Virtus.pro already has their TI10 invite secured, but they will still need to go back home and rework some of their approach, including their drafting if they want to see better results in Sweden. 
Meanwhile, ViCi Gaming continues to progress and will play against Team Spirit tomorrow, June 11 at 11:00 CEST.