SophoS' NA Sphere: The Bucharest Major Predictions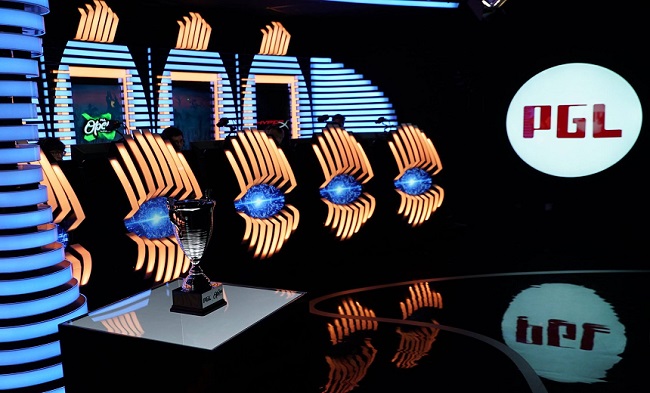 Photo courtesy of PGL
Welcome to the sphere that is everything North America DOTA. This is the first chapter of a series that will revolve entirely around the NA region. This includes content such as tournament performance reviews, roster changes, team analysis, interviews and the topic which is the subject of the kickoff of our journey: tournament predictions.
Now that we have introduced the series, let's jump right into the predictions. Full disclaimer: for those of you who may not have guessed by the title of the series, this is not a prediction of every team participating in the tournament. This is NA teams only! There is a total of 16 teams participating, with just eight making their way to the playoff portion of the event. The group stages are played in a Swiss-system format. If you need additional information in regards to how this format works, explore here.
Okay, seriously this time. Let's jump into the predictions. There are three NA teams battling it out to take home the Bucharest Major trophy: compLexity Gaming, OpTic Gaming and Evil Geniuses (in no particular order). Evil Geniuses and compLexity were directly invited to the event with OpTic Gaming advancing through the regional qualifiers.
Right now you're probably thinking, "Wait, what?!? CompLexity Gaming got a direct invite?" Honestly, I was probably just as shocked as many of you out there. CompLexity Gaming is a solid team, on the brink of breaking through the glass ceiling, but a direct invite? In their defense, at the time of the invites going out, compLexity Gaming was slaughtering every team in NA qualifiers. The only exception to this trend was Evil Geniuses, but who knows? Maybe compLexity was taking it to the boys in blue during scrimmages.
compLexity Gaming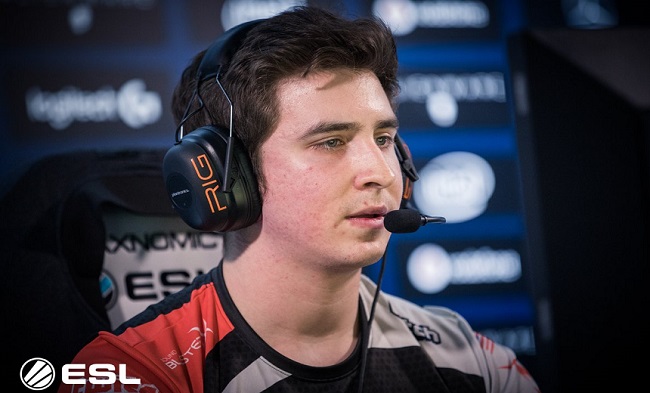 Photo courtesy of ESL
Complexity Gaming isn't quite a dark horse going into this major, but they are on the radar to advance to the playoffs. Rasmus 'Chessie' Blomdin and his brother, Linus 'Limmp' Blomdin, are among the most consistent players in the NA region. When this duo is making the flashier plays, this group has a chance of taking a game off any team.
Their offlaner, David 'Moo' Hull placed second at The International 6 with Digital Chaos. This man played out of his mind on Timbersaw and Beastmaster. He single-handedly carried some games or at least extended them until victory. Moo is perhaps one of the most underrated offlaners out there. Did I mention that he placed second at TI6?
We all know Zakari 'ZfreeK' Freedman is a mad scientist from the four position, so let's get to the bottom-line. The fact that they play Team Secret first hurts. This first game will set the tone of the tournament for the Brothers Grimm. I see compLexity Gaming breaking into the playoffs at this event. If not, they will make it close.
OpTic Gaming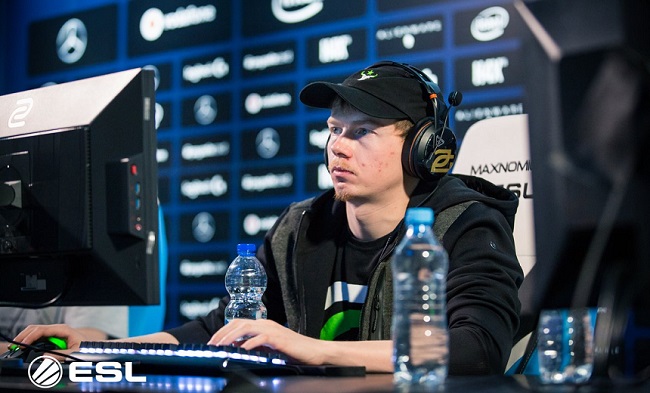 Photo courtesy of ESL
OpTic Gaming is a tough team to read. At ESL One Katowice, Optic was on the verge of taking a game off Team Liquid after a surprise last pick Broodmother. The TI7 champions thwarted their plans, the dreams faded and the reality of the gap between the two teams became apparent.
Optic Gaming is facing a rematch of their first game at Katowice. Virtus.pro also just so happened to win that last event. The task is daunting unless VP falls victim to the winner's hangover. With an International winning captain like Peter 'ppd' Dager, an out draft in a best of one is always possible. Again, this first match will set the tone for another NA team.
Unfortunately for 'The Green Wall', making it to the playoffs may be a pipedream. They haven't quite played to their full potential, and they will probably be the first to recognize it. That being said, those who recognize their flaws are best suited to eliminate them. We will see more from this team, just not here.
Evil Geniuses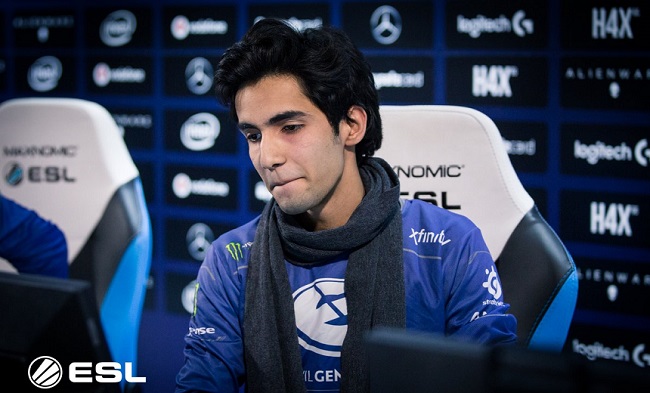 Photo courtesy of ESL
Those on Evil Geniuses would say that losing to Virtus.pro in the playoffs of Katowice was a blow to their ego. EG had an ongoing, monster (no pun intended) win streak going against VP prior to their elimination. VP did go on to win the event, leaving EG to ponder the age-old question, "What if?"
Having just missed those crucial DPC points, my crystal ball proclaims that the boys in blue will make a quick recovery. Evil Geniuses will make their return to the playoffs in another tournament.
In my opinion, Evil Geniuses are a massively improved team with Rasmus 'MiSeRy' Filipen as captain and Syed 'SumaiL' Hassan bringing versatility to the offlane.  Regardless of farm, Clinton 'Fear' Loomis provides much needed consistency and space creation to the carry role. A top four finish awaits the conquerors of the NA region. EG is on the cusp of greatness once more.
There you have it friends. The predictions are locked and those who feel so inclined may now paint the comments section about why they're delusional or spot on. No one is perfect… unless you're on reddit.