A Baby Roshan Statue awaits you at Battle Pass Level 2000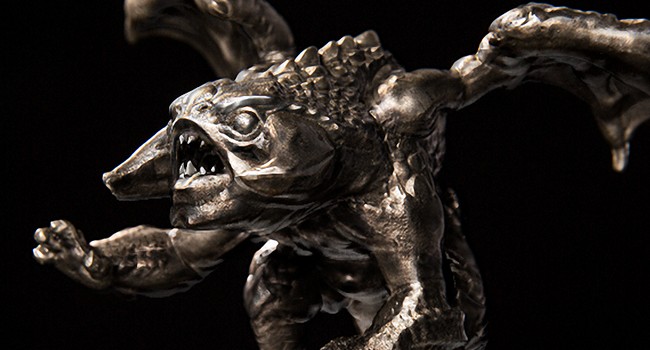 Reaching level 2000 on your International 2017 Battle Pass will get you a magnificent Collector's Baby Roshan Statue.
Since 2015's TI compendium, reaching level 1000 on your Battle Pass (or compendium) has secured the owner a 1/5th scale model of the Aegis of Champions – the trophy handed to the winners of TI each year. This year is no different, as level 1000 on your Battle Pass will still secure the fantastic item, tinted in green and gold to match this year's event. However, now there is something new on the cards for those willing to go above and beyond and reach level 2000. A Baby Roshan Statue standing at 8.5cm x 9cm and the perfect addition to any collectors repertoire.
While level 1000 is no joke to attain, 2000 will definitely require a vast amount more from each person wanting this TI7 keepsake. Alongside the Roshan statue, each account which reaches this milestone will have their in game Roshan replaced with a custom version of the beast – which will expire in May of next year.
Those who have already reached the level 1000 threshold and registered for their Aegis of Champions reward need only reach level 2000 to receive both. For those who have now decided to push their Battle Pass to the limit, you can follow this link to register for your Baby Roshan statue and your Collector's Aegis. But hurry, as registration for either of the items closes on August 25th even though the expiration of the 2017 Battle Pass comes in mid-September.
With The International 2017 only a week away, we hope that you are all as excited as we are for another year of this amazing event.

Click here for results, VODs and all the other information