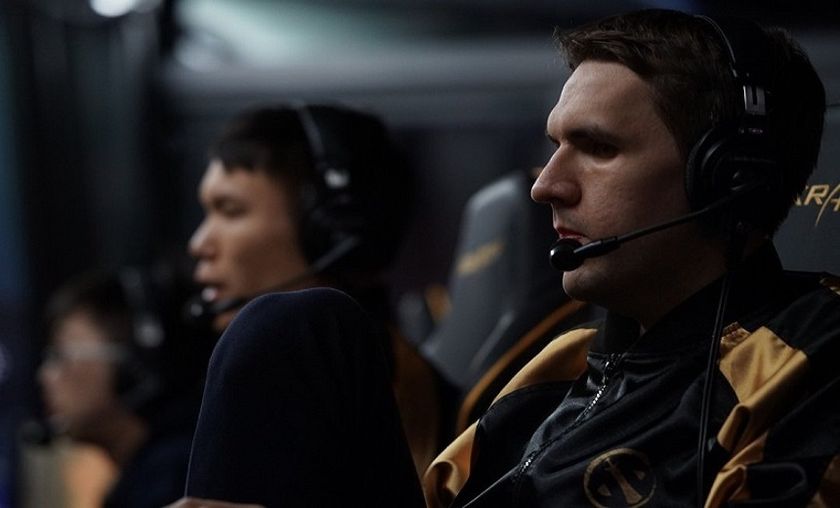 Team Faceless upset Liquid in a thrilling last series

DAC 2017 rounded out the day witnessing the elimination of Team Liquid after a shocking upset delivered by Team Faceless. Team Liquid are the fourth team to be knocked out of contention in the main event.
Team Faceless moved on and will face Evil Geniuses tomorrow, April 2 at 07:30 CEST.
In the brutal best-of-one elimination series, everything was riding on the line for both teams. There was no margin for error. A win here not only meant that the championship trophy was still in the realm of possibility, but a direct invite to TI7 could potentially be within reach as well.
Team Liquid had not fared as well as was expected as their impressive roll seeming to have slowed: the European team had taken only third in their group after defeating Team NP in a tie-breaker for their spot. Liquid started off the year qualifying for StarLadder i-League StarSeries Season 3 and Dota 2 Asia Championships 2017, and then seized the championship title in SL iLeague. Their recent results had them looking like a robust team, with a new founded vigor and zest for competition. However, their struggles in the group stage forced them to take the lower bracket journey and pick themselves up again.
Team Faceless had a rough start to the event. They did not pick up a single win during the group stage and placed last in their group. Being at the top of the SEA food chain since their inception last year, the team continues to struggle to find a foothold on the international scene.
Destitute, and on the brink of an embarrassing under performance, Team Faceless showed they had retooled their strategy and stepped up their game play.
Bans
* This player was a stand-in for this match
The last series of the night started out with a big first blood for Team Faceless, taking Ivan "MinD_ContRoL" Borislavov's Magnus down quick.
Crucial plays and early aggression by Team Faceless were answered and evened out by on point rotations and good responses from Team Liquid. Early on, the game belonged to anyone.
The great escape for Team Liquid initiated by Maroun "GH" Merhej's Naga Siren helped the team avoid a potential devastating blow - and they began their ascent into becoming a scary opponent.
Team Faceless however, weren't intimidated nor did they crumble under the pressure. Instead, they took excellent team fights, keeping Liquid in check with Toh "xy-" Wai Hong pulling out the plays that were needed for Team Faceless to surge ahead and pick up the pace.
Liquid's ability to defend high ground would grant them the time to gather themselves and swing the game back into their favor, but often it was thwarted by Faceless's newfound precision and intensity.
With 60 minutes up on the clock, Team Faceless dealt the final and devastating blow, cleaning up the enemy base, bringing in mega creeps and sending Team Liquid home early.
Upper Bracket
Round 2 - Best of 3
Round 3 - Best of 3
Lower Bracket
Final