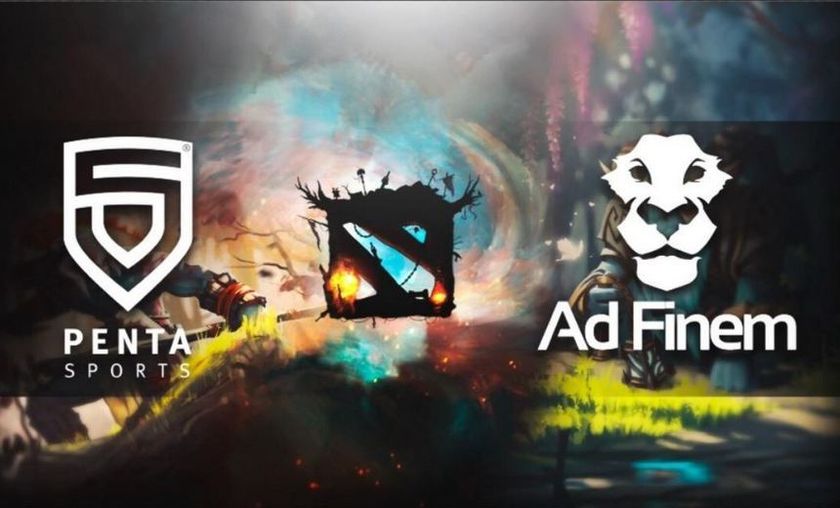 PENTA Sports acquire the Ad Finem organisation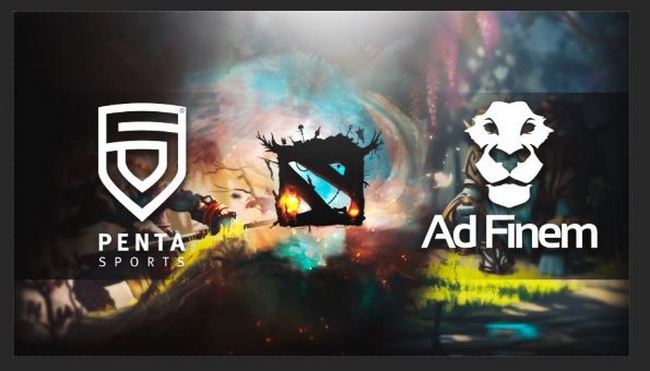 Ad Finem show their passion for Dota 2 with new beginnings and the start of a whole new journey alogside one of the largest brands in Europe, PENTA Sports.
As the greatest success story of Greek eSports, it would be sad to see Ad Finem suddenly fall away – which is why it is brilliant to see that they have found a new partnership with a massive organization. As of right now Ad Finem has partnered up with PENTA Sports, which is one of the largest eSports brands in Europe. With PENTA at their backs, a new journey will begin as a rising Dota 2 team comes on board – which they will look to reclaim their success with. PENTA Sports had the following statement on their partnership and new team:
"
We are proud to announce the acquisition of "Ad Finem eSports". We hope we can show all the fans of Ad Finem that PENTA Sports is going to invest substantially in the Dota 2 Scene. We also want to give a warm welcome to Alex Mavroudis, Nikos Fotinakis and Marios Papasarantos who have built up Ad Finem from zero to hero. They are going to help grow our new Dota 2 team and assist in integrating Dota 2 as a second main title alongside CS:GO at PENTA Sports. The teams will benefit from using the best possible training grounds in Europe. The PENTA eSports performance center #ELZ in Berlin."
The Team
With their recent team departure, Ad Finem needed to find a new direction team-wise and this opportunity for the new partnership with PENTA Sports came at the ideal time. Team Going In, formed in January 2017, have been real contenders on the German League front and almost managed to secure a Kiev Major qualification, but were unfortunate to only get 2nd place in the EU open qualifier. But with Ad Finem and PENTA at their back, the team is sure to excel going forward. And here is the team:
Mathis 'Jabbz' Friesel

Jamal 'Blazemon' Sohail

Dino 'dnz' Šavuk

Max 'Mikey' Barkö

Oliver 'Skiter' Lepko
While the players are generally unknown to most, they all have all have their share of Dota 2 history already – with dnz being a part of Niklas "Wagamama" Hogstrom's previous team and Jabbz having some previous successes in his local scene too.
Ad Finem had the following to say on their new partnership and looking forward to their future in the Dota 2 world:
"
After 16 months of dynamic presence in eSports, Ad Finem joins forces with one of the most successful German organisations, PENTA Sports. The purpose and aim of this partnership is to continue with the same recipe and passion we have previously shown. Our aim is to conquer the summit of the Dota 2 scene and beyond. Since late 2015 Ad Finem's heart beats for Dota 2 and the organisation has demonstrated that it can create the eSport athletes of tomorrow. PENTA Sports assists us with strategic aims, the expertise, capabilities and experience to create a force that will claim a place in the best eSports clubs on the planet."
The statement from the Ad Finem organization shows that they are still prepared to fight their way back to their spot at the peak of the Dota 2 world and that "To the End" is not just a slogan. We look forward to seeing this team in action at upcoming events.