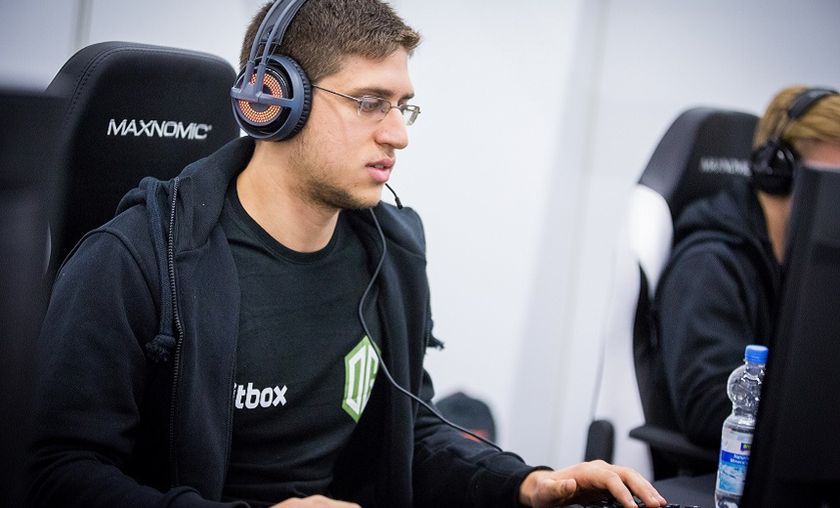 MarsTV Dota 2 League: VG sinks, OG sails
The MarsTV Dota 2 League says goodbye to VG after a quick best-of-three loss suffered by the Chinese team in the hands of OG.
With this defeat, VG finishes the tournament in 5th-6th place and will receive $12,500 of the prize pool. As for OG, they have made top four and secured at least $18,750 of the prize pool.
Upper Bracket
Round 1 - Best of 3
Round 2 - Best of 3
Lower Bracket
Final
Game one:
Bans
* This player was a stand-in for this match
VG took on the role of the aggressor in the early game, deciding to roam with their Shadow Demon-Mirana combo. Unfortunately, they had limited success and were unable to curb OG's farm. This failure came back to haunt VG after Gustav 's4' Magusson secured his blink around the 10 minute mark and was able to push several towers with Johan 'N0tail' Sundstein's Terrorblade, all the while making space for Anathan 'ana-' Pham. VG lost all of their outer towers before the 20 minute mark and were starved and defeated in the next 10 minutes.
Game two:
There were obvious problems with the OG draft that VG took full advantage of, killing OG's extremely weak trilane and finding kills on OG's mid Razor several times. After a very convincing performance in the early game, VG looked to be on the way to stomping the game, however, Pu 'END' Yang and Ghost made many misplays. These poor performances caused VG to lose their lead and negated the stellar performance by Zhou 'Yang' Hai Yang's Batrider, who was putting pressure on OG. In the end, ana-'s Alchemist hit critical mass and OG recovered from their early game, allowing them to end the game.
Headline image by Steffie Wunderl for ESL