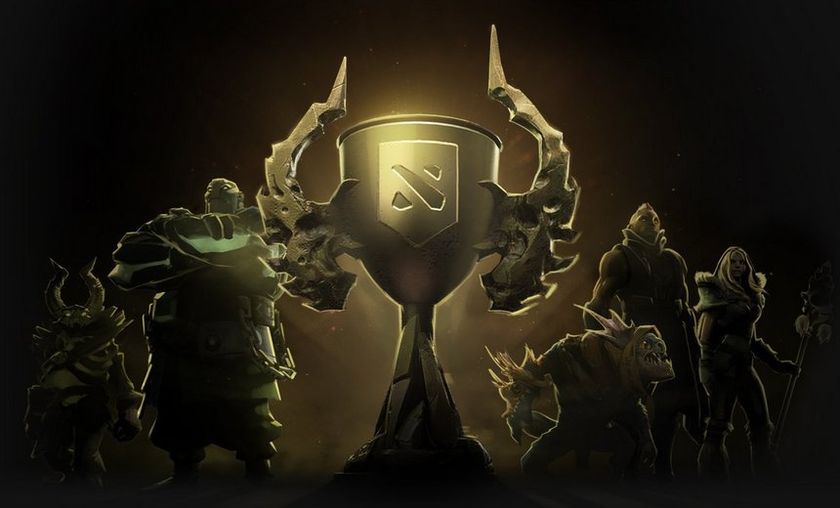 The 2016 Summer Battle Cup is upon us
Time to test your steel in the first automated tournaments.
Earlier today Valve announced the release of the long awaited first Battle Cup. The public have been clamoring for the automated tournaments since the advent of Dota 2. It was first promised in the beginning of Dota 2, was later announced to come with the International 2016 Compendium and now it's finally here.
The format:
Eight teams of five will compete against each other in a single-elimination bracket. The games will be Captains Mode.
The rewards:
The winning team will be awarded with 15 Battle Pass Levels for each player and a Trophy for your ingame player profile. Additionally you will have "Champion's Prestige Effect" on yourself for one week after winning a tournament. This will include a champion status on your player icon and a small icon of a battle cup in front of your name, increasing the number of cups per number of Battle Cups won. Champions will get exclusive emoticons unavailable elsewhere, which probably means untradeable. Last, each player will receive a special Battle Cup Champion Effigy they can use ingame.
The requirements:
Your account level must be over 25 to be eligible. You don't need a Battle Pass or a calibrated MMR, but if you want to claim your 15 Battle Pass Levels, you must own one to activate the level boost. You must have a team of five people to join and must have 5 tickets, available at the Dota 2 store for $0.99 (Battle Pass receive at least 1 ticket and more tickets after level 137). The tickets can be given to each player from only one player or any combination of players, as long as there are 5 tickets per 5 people (tickets are not tradable or giftable).
There is no matchmaking to find teammates in the Battle Cup Tournaments, which means that you have to have a full party of five people. To mitigate this issue, Valve will be providing an additional chat room, where you can spam that you are looking for a 5th player to support for your team of four carries, preferably someone with 5 tickets as well.
Last thing is a reminder that all matches and replays are considered public, so anyone can spectate and your endgame bad manners will remain on the internet forever. These are the basics of what you need to know, if you wish to participate in this summer's Battle Cup Tournament. For more details check the official announcement here.
The schedule:
The Summer 2016 Battle Cup season runs until August 31st 2016 every Saturday at the following times:
Southeast Asia: Saturday 11:00 UTC / 18:00 Bangkok / 19:00 Singapore / 20:00 Tokyo / 21:00 Sydney
China: Saturday 12:00 UTC / 20:00 Shanghai
Europe: Saturday 18:00 UTC / 19:00 London / 20:00 CEST / 21:00 Moscow
Americas: Saturday 0:00 UTC / 17:00 Seattle / 20:00 New York / 21:00 Sao Paulo

The International 6 Coverage HUB
Click here for results, VODs and all the other information
 
source:dota2.com