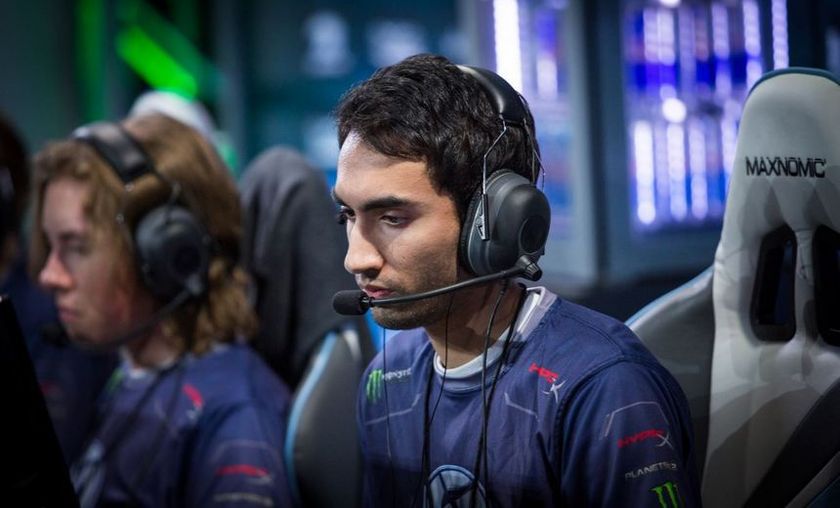 Universe and Zai return to Evil Geniuses, Aui is out once again

image source ESL
A week before the open qualifiers for The International 6 commences, Aui_2000 finds himself teamless as Evil Geniuses drops him from the squad once more to welcome back both UNiVeRsE and Zai.
In their official announcement regarding the new roster changes, Evil Geniuses stress upon the fact that this time around the situation has been discussed with Kurtis 'Aui_2000' Ling extensively and both parts came to an agreement where EG will "compensate him appropriately for the lost time and opportunities that this situation takes from him."
With Ludwig 'zai' Wåhlberg returning on the support role, Clinton 'Fear' Loomis will switch back to position one with a hell of a challenge ahead. As stated in their announcement, the shuffle comes with The International 6 open qualifiers for EG, regardless of their TI5 Champions title:
"
Now, as far as TI6 goes, we're making these changes with the full understanding that in doing so, we will forfeit our direct invite to the tournament. In just a few days, zai will be joining us in the United States, and we will begin preparing to conquer the TI6 qualifiers and defend our title. This will undoubtedly be a difficult process, but we're excited for the challenge and we hope that you'll be there with us as we restart our journey back to the top - this time, on the long road, but with the right players and people in place
.
"
Evil Geniuses roster from position 1 to 5:
Clinton 'Fear' Loomis

Syed Sumail 'SumaiL'Hassan

Saahil 'UNiVeRsE' Arora

Ludwig 'zai' Wåhlberg

Peter 'ppd' Dager
The open qualifiers for The International 6 are scheduled to start next week, on June 21st and will be extremely interesting to watch as both Team Secret and Evil Geniuses decided to take the hard path to Seattle this year. The open qualifiers for last year had 1024 slots available for teams to sign up in each region. Unknown.xiu and Yellow Submarine were the winners of US and EU bo1 gauntlet but both failed afterwards in the regional qualifiers.
The TI 6 invites are expected to come in the next couple of days, ahead of the open qualifiers. 
Click here for results, VODs and all the other information