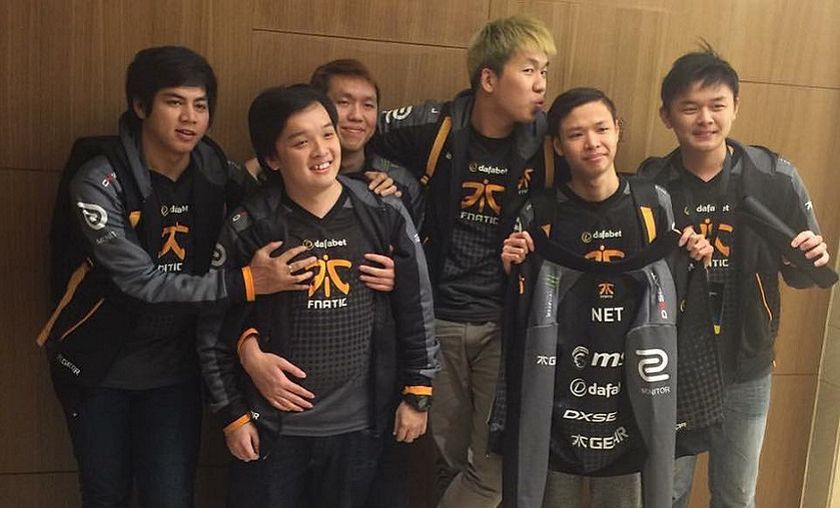 ESL One Manila: With or without Mushi, Fnatic wins with ease
Defeating all three of their opponents in the single elimination bracket for the ESL One Manila SEA qualifiers, Fnatic will be representing SEA at the LAN event.
Ever since their lost against MVP.Phoenix at the Shanghai Majors, Fnatic has not lost a single series. Now, with their 22nd consecutive win in official matches, the team has qualified for the ESL One Manila LAN event taking place from the 22nd to 24th of April. In addition, this qualification was achieved on Khoo 'Ohaiyo' Chong Xin's (Fnatic's offlaner) birthday and will definitely serve to better his day.
A MVP.P vs Fnatic finals was expected, but WG.Unity, a team who started in round one, managed to thwart all expectations after their stunning 2-0 victory against Shanghai Major 4th placer, MVP.P, eliminating them. With arguably one of the harder opponents out of the way, WG.Unity managed to make it to the finals.
In the finals, Fnatic cleanly took down WG.Unity. Over the three games, Fnatic drafted a mid game and ganking orientated lineup while WG.Unity went for push lineups in the first two games and a late game lineup in the third. The first two games had WG.Unity struggling to build the slight lead needed to utilize their pushing lineup's full potential - a large part due to the stand-out plays by Fnatic's support, Djardel 'Dj' Mampusti, landing a four man Echo slam in game one and finishing game two with a 6/0/19 KDA on Night Stalker.
In the final game, WG.Unity changed their approach and drafted a late game lineup. Fnatic was not thrown off and drafted a five man lineup. Taking early map control and securing quick blinks on their heroes, Fnatic was able to take Rosh at the 25 minute mark and make use of the Aegis for their high ground offense.
Headline image form Ohaiyo's Facebook