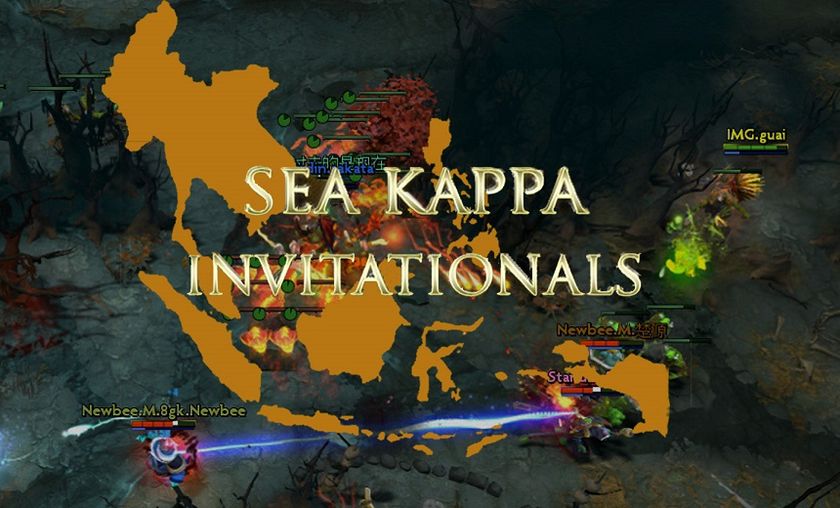 SEA Kappa Invitationals: The $50,000 SEA tournament
The SEA Kappa Invitational is an online tournament that will be running over the course of this year, over four seasons, the tournament will give out $50,000 worth of prize money.
The SEA Kappa Invitational is an online tournament announced a few days ago and is a tournament that will mainly focus on the SEA region. The tournament features country specific open qualifiers for countries with a significant Dota2 following in the SEA region, a "rest of SEA" qualifier - for SEA countries without a significant Dota2 following - and a "Non SEA qualifier", a qualifier targeted at India, Pakistan, Japan, Korea and the Oceania region.
The first open qualifiers (total of eight regions) will be taking place during the 20th and 21st of February. The winners of the qualifiers will move into the main bracket where they will join the eight directly invited teams; the 16 teams will then battle for the $10,000 prize pool.
As of the writing of this article, six of the eight invited teams have been confirmed.
Teams invited:

Fnatic

Signature.Trust

TNC

First Departure

RRQ

Mineski X
TBD
TBD
This is the first set of open qualifiers and main event for the SEA Kappa Invitational, aptly named season one. Season one features a $10,000 prize pool and a prize pool distribution of $7500 for the champions and $2500 for the second place team. Seasons two and three will have the same prize pool and distribution, and in season four, the prize pool will be doubled to $20,000. More information about the rules and how to sign up for the open qualifiers can be found on the SEA Kappa Invitational website.
Source: SEAKappa