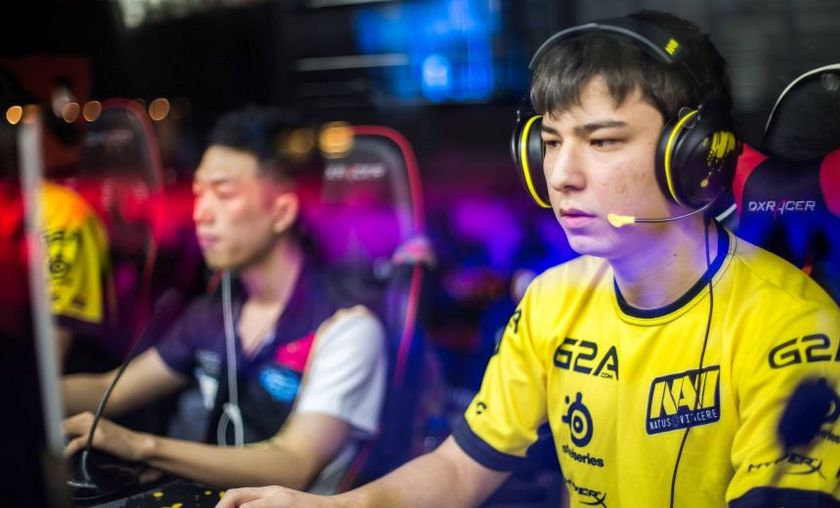 Valve to assist SoNNeikO in visa application
In a tweet by Moritz 'MooseWD'  Zimmermann, the Head of Video Production & Live Broadcasting at Natus Vincere, Valve appears to be assisting Akbar 'SoNNeikO' Butaev with the process of acquiring his visa.
Short update on Sonneiko's visa: Valve is pulling all their strings and contacts. His next appointment is next week. Finger's crossed!

— Moritz Zimmermann (@MooseWD) July 4, 2015
Zimmerman's tweet came after Ukrainian caster Vitali 'v1lat' Volochai stated earlier this week that Butaev have failed two US visa applications. It is unknown what sort of help Valve will provide to Butaev and Natus Vincere but they highly possibly be talking to government and immigration officials to assist Butaev's application. 
However, even with Valve's help, there is no guarantee that Butaev may pass his next interview. If Butaev is unable to acquire a B1/B2 visa on time, Valve will either have to allow Natus Vincere to find an acceptable replacement for Butaev or invite another team to replace Na'Vi. Both options would be a major disappointment to Na'Vi fans.
This is not the first instance visa issues have threatened a player from attending The International. In The International 2, Mousesports was forced to use Kuro 'KuroKy' Salehi Takhasomi as a last minute replacement for Alexandru 'ComeWithMe' Craciunescu after his visa application was rejected. Current Fnatic player Chong Xin 'Ohaiyo' Khoo also faced visa issues during The International 3 while he was playing for Neolution.Orange. 
With The International 5 rapidly approaching, growing amounts of the community have expressed their discontent with Valve's apparent inactivity in assisting the players' visa acquisition. Many point to Riot Games ability to get League of Legends players identified as professional athletes by the United States Government, making the visa acquisition process much easier.
While it is unclear what Valve's direct involvement in helping Butaev involves, perhaps this is signaling Valve's attempt to start taking a more active role in assisting players in their visa applications.
GosuGamers will keep you updated as more information becomes available. 
Image by MarsTV.
---
More content on GosuGamers