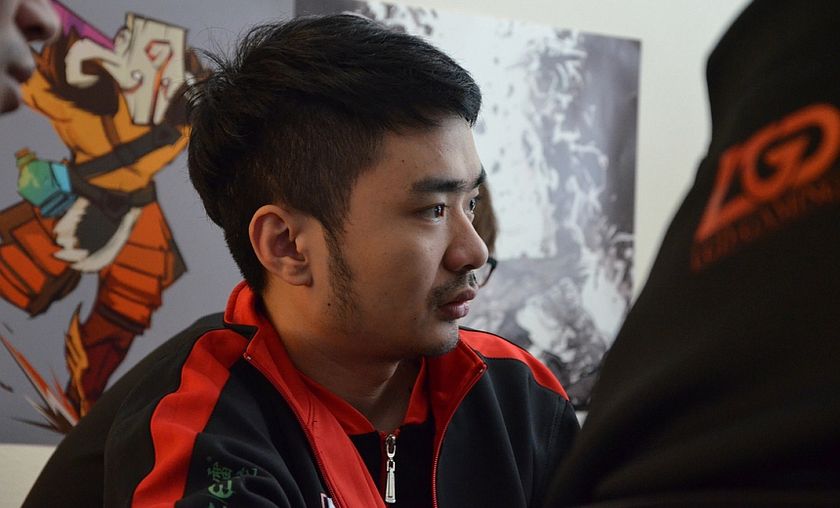 Xiao8: 'This will be my last TI'
LGD's xiao8 talks to BeyondTheSummit talent interviewer Ken 'Hot_Bid' Chen about women, his future and the western scene. In his closing speech, xiao8 mentions that his wife isn't happy with him returning to Dota and thus he will retire after TI5.
 
Some highlights from the interview:
Do you have any close relationships with players from the western scene, and what's your impression of them?
Xiao8: The western players are all very interesting and passionate, which is pretty nice to see. Zai as well as Pajkatt and Misery, especially because they played on the old LGD.int in the past.
 
How do you feel about the fans of the western and eastern scenes being very nationalistic and do you think it would be better if this years TI grand final has an east vs west showdown?
Xiao8: It would be very exciting for the scene and fans if it's an east vs west grand finals because it would bring out the competition between the two spheres.
 
If you got into the finals, what team would you like to play?
Xiao8: Obviously we'd like to play the strongest out of them but It's hard to say who that would be at the moment. They're some very high skilled teams in the west.
 
Do you have anything you'd like to say to the fans?
Xiao8: Thanks for all your support. This TI might be my last as it will be my 5th year, and hopefully I don't leave any regrets behind. It's definitely my last time. My wife isn't very supportive of me continuing to play Dota, though I won't leave the Dota community. I really like it here, and I've been around it for a long time.
 
---

Xiao8 was a longtime member of LGD, leading the team to third place at TI2 three years ago before eventually leaving for Newbee. With the new Chinese dream team, 'The Director' as he is affectionately known, floored VG in the grand finals of TI5 to win his share of $5,028,121. The success marked a temporary hiatus for one of China's star players and, after a brief stint with the casual Big God, xiao8 has returned to his hypothetical 'home ground'.
Currently sitting 5th in the Gosu rankings it will be interesting to see if the experienced  Director can up his team's performance and have yet another good run at a TI. If xiao8 and LGD manage to win this year's extravaganza, he'll become the first Dota player to ever win two Internationals.