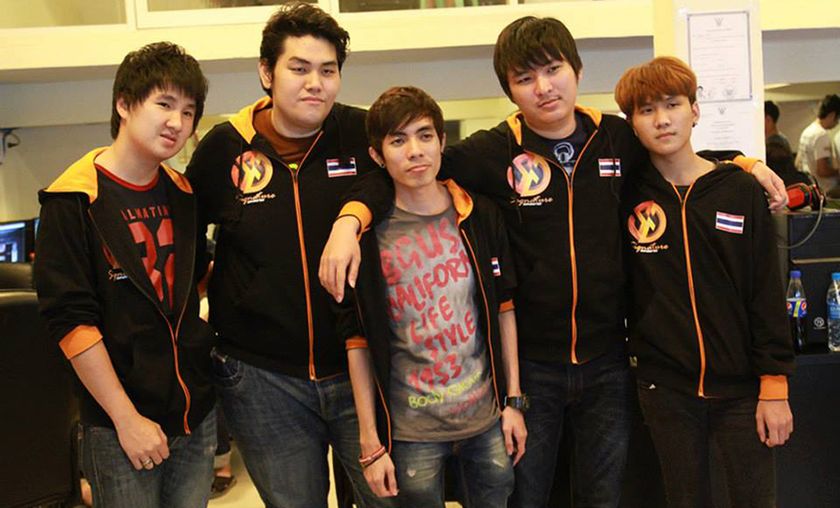 MVP.Phoenix ends Signature.Trust's and Team Malaysia's winning streak
Team Malaysia and Signature.Trust now have a bone to pick with MVP.Phoenix as the Koreans were responsible for ending their winning streak. Either one of these teams are set to play again against MVP.Phoenix at 14:00 CET today.
The Cinderella story ends for Signature.Trust as MVP.Phoenix routed their 10 match winning streak yesterday when the teams went head on in the winner bracket final of Starladder XII South East Asian qualifier. The day prior to that, MVP.Phoenix also cut short Team Malaysia's 8 matches winning streak, dumping them into the loser bracket of the tournament.
With the victories, MVP.Phoenix is now sitting comfortably in the grand final of the Starladder XII qualifier and awaiting the winner of Team Malaysia versus Signature.Trust at 11:00 CET today. The grand final of the qualifier promises to be an exciting one as both these South East Asian teams have a bone to pick with the Koreans.
Upper Bracket
Round 1 - Best of 3
Round 2 - Best of 3
Lower Bracket
Round 1 - Best of 3
Round 2 - Best of 3
Final
The Staladder XII South East Asia qualifiers has been packed with surprises, initially starting out as a two way race between Team Malaysia and Rave is now filled with drama as once forgotten South East Asian teams are starting to show their presence; Signature.Trust was not initially invited to be in the qualifiers and was only added after Rave abruptly pulled out of the tournament on the 24th of March.
After the addition, Signature.Trust's manager Piyatat 'Toy' Bunnag told Gosugamers that his team will place first in the group while MVP.Phoenix will finish second. His prediction came true as the Thai team finished 3-0 in the groupstage. During the broadcast of Signature.Trust versus MVP.Phoenix yesterday, caster Xyclopz stated that Trust had a good record in scrims against MVP.Phoenix but they fell short yesterday after throwing away both their early game lead in game one and game two.
The Starladder qualifiers is a very important tournament for the South East Asian teams as the winner will be granted a greater exposure in the international scene. This is particularly important considering the invites for The International 5 will be out in a month and a good showing at the lan finals will bring the team one step closer to receiving the invite.
The winner of the qualifier will secure a spot in the Starladder XII at Dreamhack Bucharest and a stake in the $80 000 base prize pool.
For latest results and news, check out the coverage hub.
Headline image source : Trust Facebook
---
More content on GosuGamers