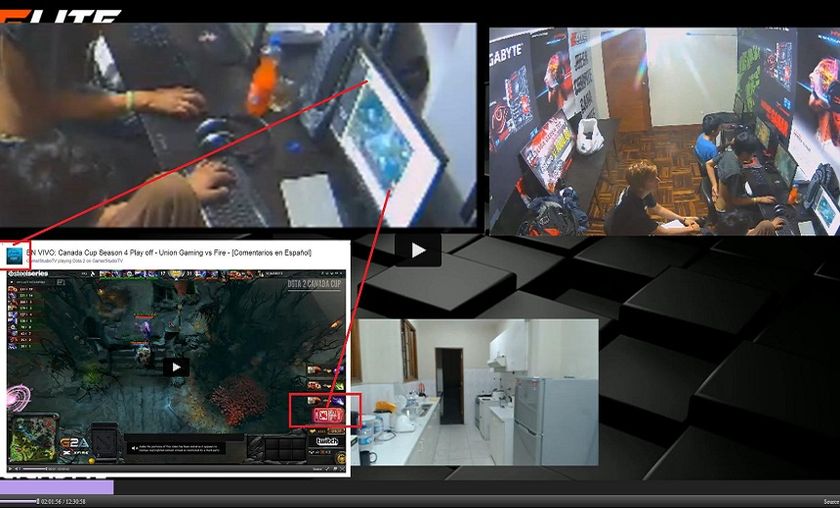 Union Gaming temporarily banned from Canada Cup following stream sniping incident
Canada Cup Season 4's playoffs were overshadowed by an incident in the quarter finals, as Union Gaming was accused of heaving watched a stream of the match during a pause. The organizers reacted quickly and after investigating the issue, uG was disqualified from the ongoing season and banned for the next six months.  
On the night of the 24th-25th, at 02.30 CET, Union Gaming was scheduled to play a match against Summer's Rift, formerly known as Fire. The Peruvians managed to take down their adversaries 2-1, but the match was not over. A reddit thread emerged, providing footage from the uG gaming house where a player is caught looking at a twitch stream during a pause in their match. Canada Cup's admins reacted quickly and started an investigation, results of which were posted just a few hours later.
The admins watched hours of footage and found two instances of stream sniping in the match, as the stream one of uG's players was watching matched the GamerStudioTV stream, the spanish broadcaster for Canada Cup Season 4, whose stream had only a 2 minute delay, despite the official English broadcast using a 5 minute delay. In addition, a defensive post from uG via Facebook was proven to have false statements.
As a consequence, Canada Cup admins decided to disqualify Union Gaming from the ongoing season, meaning Summer's Rift will advance to the semi-finals, and have banned them from any other Canada Cup competitions in the next six months.
This is not the first incident in which Union Gaming has been accused of stream sniping, nor is it the first time the team has been punished for lack of sportsmanship. In the DOTA Regions tournament, the Peruvians were fined 25% of their winnings after unpausing in one of the games, resulting in a benefitial first blood engagement for them. The team will also not be invited back to the third season. 
As for Canada Cup Season 4, the tournament will be entering its final phase with the semi-finals kicking off tonight, which will see Summer's Rift taking on compLexity Gaming at 01.30 CET. 
---
More content on GosuGamers