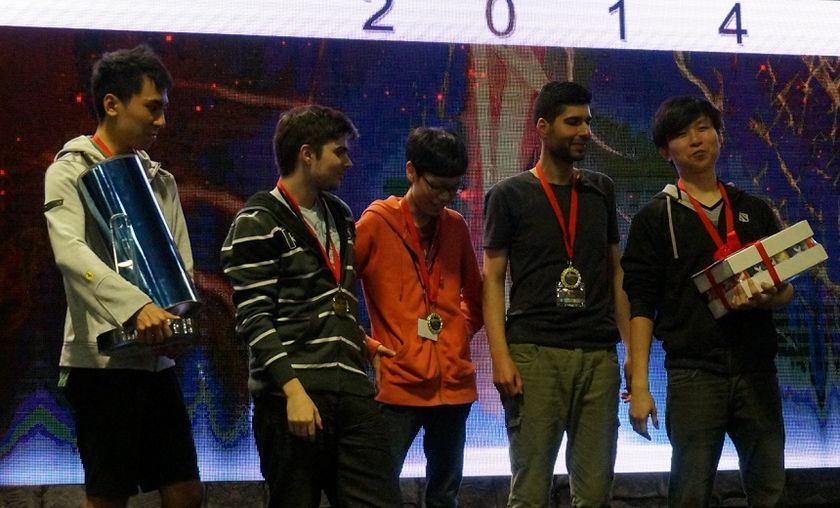 Team KS disbands, CSW to receive DAC slot; r1sk out, Xtinct in
The Dota 2 Asia Championships will see a last minute change as Team KS has disbanded and will not compete in the qualifiers. As soon as Perfect World signs off, the slot will go to Can't Say Wips who had to replace r1sk with Xtinct.
Despite being not initially invited, Can't Say Wips is about to make it into the Asian qualifier of the Dota 2 Asia Championships. The Ok.Dota 2 Cup champions received a last minute invite as Team KS has disbanded and thus given up their spot. Their participation is not 100% final yet, as Perfect World has yet to sign off, but they are the organizers first choice.
The half Australian and half Singaporean team has however undergone a slight roster change as support player David 'r1sk' Arnous has stepped back from competitive Dota 2 on an international stage, as it was too time consuming.
Not a part of csW anymore, can't devote enough time. It's been fun but this is the end of my international Dota career, retiring a champion.

— David Arnous (@r1skAU) January 6, 2015
R1sk will be replaced by former Team KS player Joel 'Xtinct' Chan, who will aid the team in its quest to qualify for the main event set in Shanghai, China.
As for Team KS, it appears as if Ng Wei 'Yamateh' Poong is set to step down from competitive Dota 2, whereas Benedict 'hyhy' Lim plans to build a Singaporean team around himself.
The qualifier for the DAC have already begun, but the Asian qualifier will only start on 10th January.
Can't Say Wips new roster:
Justin 'MusiCa' Yuen

Darcy 'Godot' Jose

Yaowen 'Tudi' Teo

Wei Sheng 'Chains' Tan

Joel 'Xtinct' Chan
---
More content on GosuGamers