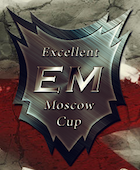 Excellent Moscow Cup announced - short interview with Pimpmuckl
Excellent Moscow Cup is back with another installment and this time around it's bigger than ever. The tournament returns with a $60,000 prize pool and 12 top European teams and four Chinese teams with a LAN finals in Moscow. In light of the announcement, we also conducted a small interview with caster Jonathan 'Pimpmuckl' Liebig.
Update #2 - 00:30 CEST: Fnatic is now also set to play.
Update - 17:32 CEST: Natus Vincere confirmed to take part in the tournament.
The Excellent Moscow Cup returns and has an even bigger prizepool in store. Team Empire won the previous one, the new installment boasts a $60,000 prizepool and 12 European top teams who will fight it out over several weeks for three spots at the Forum Hall in Moscow where the LAN finals will be held. To round it all off, four Chinese teams will also battle it out for the last LAN spot. 
The tournament will be a bo2 round-robin groupstage for the European teams, whereas the four Chinese teams, all of which are unknown yet, will play a double elimination bracket. For the entirety of the tournament, German caster Jonathan 'Pimpmuckl' Liebig will provide English coverage. We conducted a small interview to get to know the new up and coming caster below. 
The overall and final prize pool is subject to change as the tournament will allow fans to contribute to the prizepool by purchasing the in-game ticket. In traditional fashion when dealing with premier tournament purchases, each buyer will be getting a set or exclusive item. In this case, it is an itemset for the Brewmaster.
____________________________________________________________________________________________________________
Hey Pimpmuckl, you just landed your first gig as a caster. How does it feel stepping into the big league?
Great! I still don't really consider myself a "big-league-caster". I just do what I love and I'm happy people enjoy it! But, it really does feel great to go to an offline event.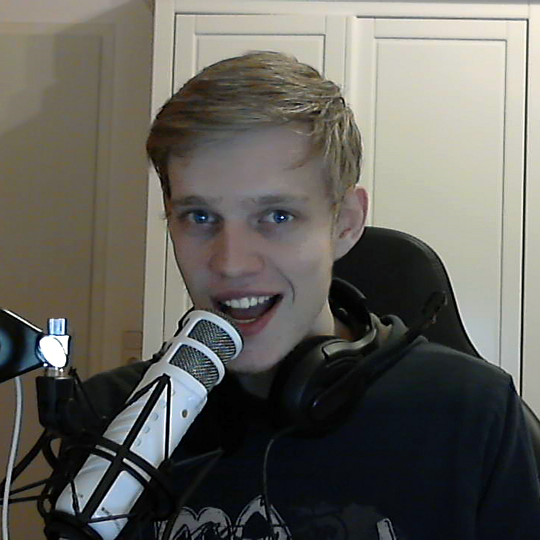 True, you are fairly new to the scene compared to others. How and when did you really get into the Dota 2 scene?
I did not receive a beta invite until shortly before TI3, as such I wasn't as interested in it until then. Sure I watched TI2 and it was great but I just couldn't play it back then so I stuck with SC II.
However TI3 completely pulled me in: Great production, great teams, insane plays and a wonderful crowd got me hooked to explore more about Dota2 in general and I played a few hundred games shortly after that TI.
As time progressed, I switched more to watching competitive Dota rather than playing it and came across the DotaTalkTV stream which at that time had lacking visual quality and I offered Lily to be her ingame-observer. Doing production, doing camera, all that. That worked out nicely, my upload is pretty insane compared to some others and everything went from there.
At the end of 2013 a rather interesting turn of events happened: One day she had a blue screen, I unmuted myself to cast the game until she made it back to provide entertainment to the viewers and the whole chat liked it. From then on I tried hard to improve as caster, while still keeping major focus on my camera work.
So it was rather an accident that you became a caster - a happy accident at that. What do you do outside of gaming/casting? I mean, casting does consume a lot of time.
I am a fulltime university student at RWTH Aachen University currently finishing my bachelor degree in computer science. My studies always are my absolute number one priority but Dota comes right after. Besides University and Dota there is not much, I used to raid in a top 10 German WoW guild but gave it up to be more flexible in my Dota schedule.
Does your family know how indulged in Dota/gaming/casting you are and if so, do they support it?
Yes they do, my mum always wanted do a raid in WoW with me and now she is trying to watch most of the casts I do. I have really awesome parents which support me in every way possible. Obviously they are a tad concerned that both of Dota and studies overwhelm me at one point (because I really tend to study a lot leading up to my exams) but there is no reason to be too anxious about it.
They do sound very supportive. Could you imagine then going full-time as a caster if the situation presented itself?
Studies are the most important priority for me right now. But considering I will write my bachelor thesis starting October and then only having a very few minor courses left I have a lot of options where I want to take my life. If there is a great opportunity to make a hobby I absolutely adore to my living, I would be thrilled to give it a shot!
Sounds like a solid plan. Reflecting on the past months, what would you say was the hardest part in your casting "career" so far? What was the toughest obstacle you had to master?
Casting the TI4 Qualifiers on the EU Hub. The jD Community casters all of which weren't that well known at that point had to keep two of the four EU Hub streams rolling pretty much on their own. However 95% of the focus was on the wonderful EU Hub main channel (and rightfully so). So we had casting sessions ranging from eight to twelve hours a day, barely any viewers on the streams and no recognition at all from the "bigger" community figures. The whole system with NA & EU Hub covering all games didn't really work out for some of the side channels.
Apart from that it had to be scheduling: Rushing back to catch a lobby for a cast just minutes after I wrote an insanely heavy exam nearly getting smashed by a car on my way back was a crazy experience. I was in time though!
And what was your result on that exam?
It was pretty damn good considering my rush to get it done, I can tell you that ;)
So everything worked out that day. Going forward, you will attend your first LAN tournament as a caster. Will you undergo some casting bootcamp or do you plan on "winging" it?
Leading up to the LAN finals will be a very interesting group stage which I will be covering and of course the BountyHunterSeries KOTH which also will be happening before hand. So I will get quite a bit of practice beforehand and as such I doubt I will need to bootcamp in any way. However I usually analyze VODs of my cast and try to improve on certain aspects. As much as it sucks doing so, I feel like this is the absolute best way to improve your own casting and maybe I will do a bit more of this analysis right before the LAN kicks off.
Good luck then! Thank you once more for the interview, the last part is yours: Any shoutouts?
Shoutout to AladinBen and HyDra for being absolutely kick ass! Then of course to the Capitalist and Lily for giving me a chance and everyone I ever casted with, you know who you are! And lastly hitbox.tv because without them I wouldn't be where I am today.
Thanks for having me!