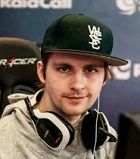 WPC-ACE Elimination Day 2: DK marches on, Alliance keeps western hopes alive

The second half of WPC's quarterfinals have ended, with DK and Alliance advancing after their victories over Titan and VG respectively. The $245,000~ tournament will take a day off, and will resume with the semifinals on 31 May.
DK started the day with a 2-0 victory over Malaysian-team Titan. While the first game was rather one-sided, the Chinese team actually played behind in the second. DK's Clockwerk pick was not very rewarding for them, while Titan's Brewmaster was controlling the game. DK showed good synergy later on in the game, however, and got big breaks capped of by a double Black Hole from Enigma. DK's main carry, BurNing, was particularly impressive in this series as he finished the two games with a combined KDA score of 24-0-21.
Vici Gaming wanted to complete an all-Chinese semifinals cast for WPC, and they showed good team play as they won the first game against Alliance in the last quarterfinal match-up. While Alliance was holding their own on early team fights, VG climbed ahead in the gold graph. They used that advantage to carefully siege out the lanes, and they later on successfully broke it open behind the farmed Gyrocopter.
The second game went the other way around, this time with Alliance climbing a big lead in gold with VG somehow winning team skirmishes.. The Swedes took advantage of the greedy quad-melee line-up of their enemy, and they punished enemy towers either after a rare skirmish win or during split pushes. VG valiantly tried to held on, but they called GG after their opponent was able to claim mega creeps.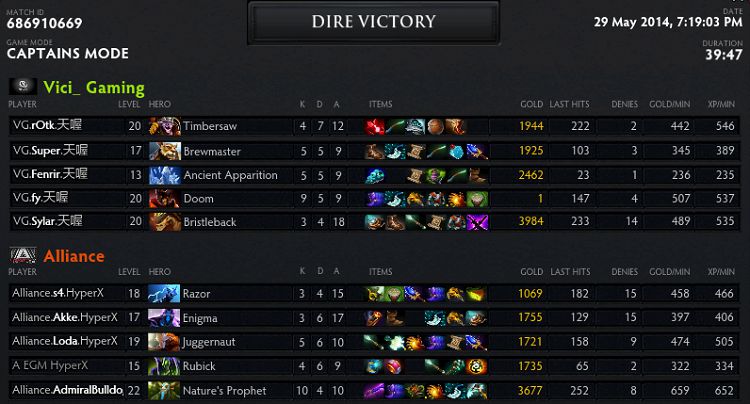 With the game hanging in the balance, Alliance went with strong team fight heroes while VG drafted a line-up that thrives on pick-offs and mid-game fights. Despite taking first blood, VG fell behind quickly because they were finding difficulties in netting kills because of the rather tanky enemy heroes plus the living armor. While the Chinese team lacked the damage, the Swedes had more than enough of it as they burst the enemy down with big team fight combinations. VG called GG at the 30-minute mark as they were being repeatedly wiped by the opposition.
WPC-ACE will take a day off, and will resume this Saturday with the two semifinals matches. Starting off is NewBee going against iG at 08:00 CET, followed by DK and Alliance at 11:00 CET. Both matches are still best-of-three.
The Champion of WPC-ACE will get $168,000~, while the second, third and fourth placers will get $48,000~, $16,000~ and $8,000 respectively. The four eliminated teams each get $3,600 for reaching the LAN playoffs.
Round 2 - Best of 3
Round 3 - Best of 7