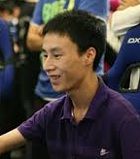 HGT upsets Vici Gaming, takes WVW title after 2-1 victory
HyperGloryTeam won their first Dota 2 title as they defeated Vici Gaming with the score of 2-1 in the finals of the WVW National Esports Professional League. 
Coming into the finals, VG is undoubtedly the favorite. Aside from being directly invited into The International 4, VG also scored impressive wins against Invictus Gaming and NewBee to reach the finals. HGT showed promise as they defeated the unstable LGD squad earlier in this competition, but they struggled against TongFu.WanZhou in the semifinals.
VG went with four ranged heroes in game 1, while HGT went with four melee heroes. It is HGT who striked early though, taking the first blood even before the creeps spawned. They didn't look back after that, aggressively putting the pressure on VG and scoring a lot of kills. Despite having only two towers down, VG called GG just 16 minutes into the game after they lost a teamfight in the middle lane. HGT was already ahead by 10,000 gold and experience then.
VG returned the favor in the second game, going with a high-damage early/middle-game line-up that got a lot of kills for their team. With the combination of good movements of VG and sloppy positioning of HGT, VG was able to get a lot of uncontested pick-offs. VG was comfortably ahead when their enemy called GG in the 27th minute, with the former fresh from taking the middle barracks and having five of the six heroes with the highest net worth at that point.
Both teams opted for big combo heroes in the last game, with VG going for a Void and an Ancient Apparition, while HGT took Dark Seer and Invoker. HGT completely abandoned the hard lane until they lost their tier-1 tower there, resulting in a gold advantage for VG but an experience lead for HGT. It was VG who took first blood after killing a rune-checking Nyx.
With VG's line-up relying largely on their level 6 skills, HGT took advantage of that window and scored the next four kills of the game. HGT got too greedy though and lost four heroes before the 14th minute to even up the graph. Aided by superior vision, HGT was able to avoid the big team fights that VG was looking for, and they instead got pickoffs of their own. After the win of VG on the hero trade before the 14th minute, HGT took 23 of the game's next 27 kills en route to a massive gold and experience lead. VG tried to defend, but they were not able to execute their plan because of HGT's spacing and the former called GG after they were wiped.
HGT is now on an impressive streak, only having four losses in their last 17 matches. All their defeats came in the hands of The International 4 teams in DK, Invictus Gaming and NewBee.
HGT will receive $5,400~ (34,000 RMB) for their win, while VG will get $1,200~ (8,000 RMB) for the runner-up finish. The other 14 teams will also get a portion of the prize pool, depending on where they finished in this tournament.
The WVW National Esports Professional League is a 16-team single-elimination tournament with a total prize pool of $9,745~ (61,000 RMB). The next season of the tournament is announced to have a bigger prize pool ($15,970! / 100,000 RMB) and a LAN playoffs.