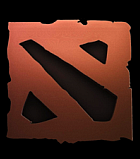 Valve announces worldwide server maintenance throughout January
After a string of threads popped up on Reddit complaining about server downtime, Valve has announced that they will be performing a global server maintenance throughout January and during the appointed time, servers will be brought down to "improve reliability."
The maintenance will begin today with US West. Every server maintenance is expected to last 24 hours apart from the Singaporean server which will be down for 48 hours. Interested consumers can track the status of the server on a dedicated page on dota2.com.
Chinese (Perfect World) and Korean (Nexon) servers will not be affected.