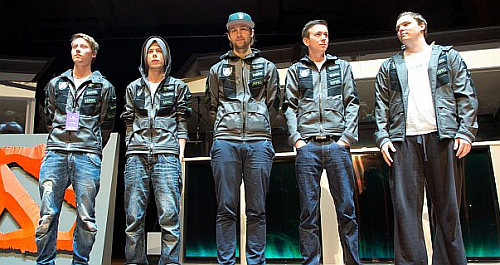 -Update- Kelly tweets "changes" within Alliance to come
-Update-
Kelly posted another tweet moments ago explaining that no roster changes will be happening in Alliance. The changes will be something internal presumably.

The changes will be annouced when they are back home. Right now internally we are 100% not swapping roster. We will never split up. #believe

— Kelly Ong Xiao Wei (@kellymilkies) January 9, 2014
---

Alliance enjoyed success in the first eight months of 2013 and the Swedes even went on to win The International 2013 and the biggest single first prize in the history of Esports. After their victory in The International 3, Alliance had a little break and when they returned, they were not performing as well as people thought they should be. Alliance's first place finish streak was ended very abruptly and the team has been underperforming since.
In the light of their recent last place finish in D2L Season 4 - losing to Fnatic with two stand-ins - Kelly 'kellymilkies' Ong, manager of Alliance, tweeted that the previously widely successful team will be undergoing changes prior to Starladder Star Series VIII playoffs. The Star Series playoffs is set to begin on the 16th of January and we should be expecting these changes in less than seven days.

Changes will be made for Starladder.

— Kelly Ong Xiao Wei (@kellymilkies) January 8, 2014
@Kol64042251 We tried our best for this event and even went to bootcamp but sometimes shit happens.

— Kelly Ong Xiao Wei (@kellymilkies) January 8, 2014
The upcoming changes could range from a mere role swap, to a mindset change to a roster change. We will have to wait and see.
Photo of Alliance by Valve.