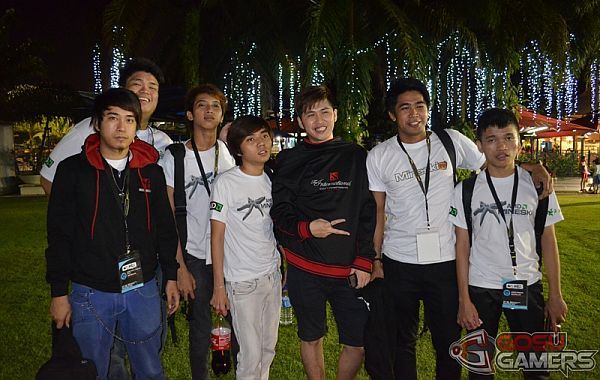 First day of ACG ends, Mineski pulls ahead of competition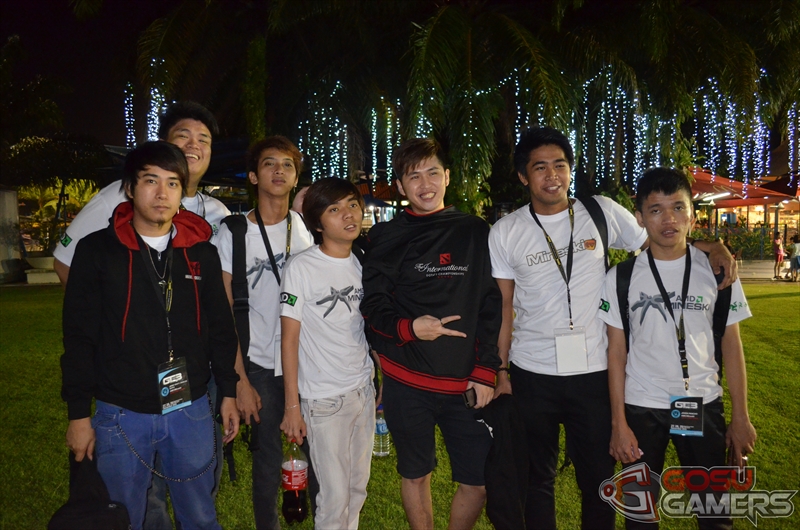 Mineski has pulled of a hat-trick, scoring three consecutive wins and securing at least a second-place finish on the Asian Cyber Games 2013 Dota 2 tournament.
Bans
* This player was a stand-in for this match
A lot was at stake on the upper bracket finals. Despite both teams already securing at least a third-place finish, a win on this match would mean a guaranteed runner-up rank. Of course, the win also comes with a premium on the prize and a very valuable upper bracket series advantage on the grand finals. The Filipino team knew that they had to give Lakelz a tough time, which can be seen on their ban which seems dedicated to limit the Thai carry's hero pool.
As with their last game, Mineski was able to race to a good start. They were able to push the phase, not allowing the Naga Siren to really explode in terms of farm and level. They were actually able to keep up with their more dynamic and multi-core lineup (Bristleback built Radiance), which they hope can be superior than the single-core strategy of the Thai team.
Again, as Mineski's game against Titan, the Filipino team was again having difficulties on ending the game. It was starting to become reminiscent of Meracle's Naga not too long ago, but the absence of a Keeper of the Light limited Naga's split-push threat. Mineski was able to find a favorable engagement on the bottom lane, and without buyback on Trust's sole game-changing hero, the Filipino team was able to take down the barracks on all lanes. Trust gave one last hurrah, but they ultimately fell short and they called the GG.
We were able to catch two of Mineski's players after their game for a short interview. You can also take a look at the 76 photos we posted in our day one gallery.
 
---
Bans
* This player was a stand-in for this match
Titan was able to stay alive after they defeated RRQ on the semi-finals of the lower bracket. Prior to that match, the Indonesian team has just sent two teams home. Their streak was looking to go on as they pressed the game early on, but Titan was eventually to push with their Pugna and Bristleback. That gave all the space that Morphling needed, and Titan did the decisive push and they forced RRQ to call the GG. Startale, the Korean team who also advanced for the matches tomorrow, was watching this match behind RRQ.
With that, we are now down to the final four teams of the tournament.
Upper Bracket
Lower Bracket
Final
The first game tomorrow will be the best-of-three series against Titan and Startale. The winner will secure at least a $6,000 prize, and will fight MiTH.Trust for the opportunity to proceed further into the tournament. Mineski's next match will be this Sunday, which is the Grand finals of the tournament wherein they will have a one series advantage.
Everything you need to know about ACG
">