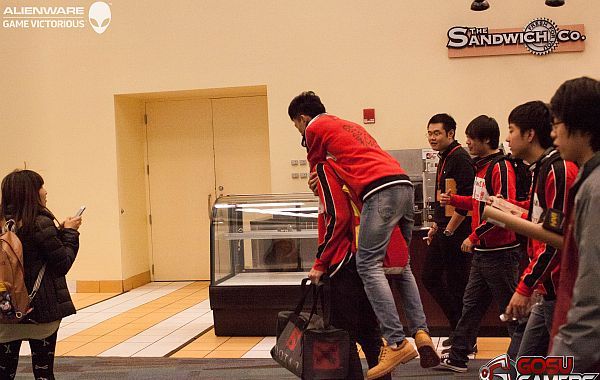 MLG Columbus day 1 recap - DK is red hot

Check for news, pictures and results
Day one of MLG Columbus has ended and if you have missed any of the action, this article will break down what you have missed and everything in between. Scroll down for the 55 pictures we have uploaded to our gallery.
Group and day one round up
Team
M
W
D
L
P

8
7
0
1
21

8
6
0
2
18

8
5
0
3
15

8
5
0
3
15

8
4
0
4
12

8
4
0
4
12

8
3
0
5
9

8
2
0
6
6

8
0
0
8
0
Matches and results
MLG Columbus day one schedule

Time (CEST)

Matches

VODs

23/11 23:30

 

Alliance

1-0

Speed

VOD

23/11 23:45

 

PBS

0-1

Liquid

VOD

24/11 00:00

 

EG

0-1
Na`Vi

VOD

24/11 00:30

 

Alliance

0-1

 DK

VOD

24/11 00:45

 

PBS

0-1

Fnatic

VOD

24/11 01:00

Sigma.Int
1-0
Na`Vi
VOD

24/11 01:30

DK
1-0
Liquid
VOD

24/11 01:45

Fnatic
0-1
EG
VOD

24/11 02:00

Sigma.Int
1-0
Speed
VOD

24/11 02:30

Na`Vi
1-0
Liquid
VOD

24/11 02:45

PBS
0-1
EG
VOD

24/11 03:30

Fnatic
1-0
Speed
-

24/11 03:45

Alliance
1-0
Sigma.Int
VOD
>The red hot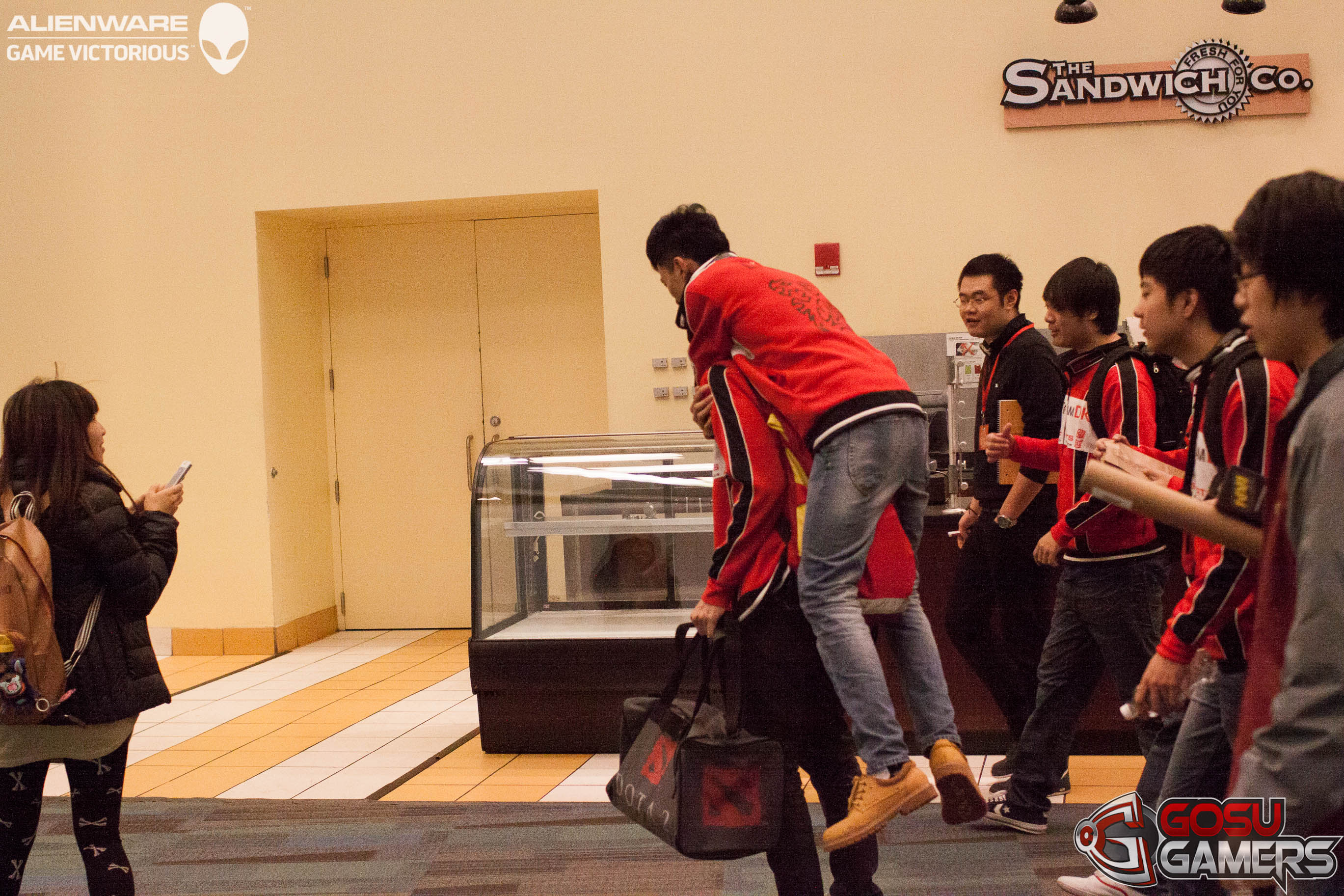 Iceiceice piggy backs Lanm after their win against Team Liquid
The two hottest and most talked about team on the first day of MLG Columbus is no doubt DK and Sigma International. While DK only played two games today, they took down Alliance with relative ease in their first match and subsequently Team Liquid, who is known to upset Chinese teams. DK is looking mighty strong coming into America because DK had allegedly been experimenting a lot in China in preparation for this tournament. DK is set to face Na`Vi, possibly their next big hurdle at 21:15 CET tomorrow and a win against the Ukrainians will easily place them in the top four.
On the other hand, Sigma International had surprised thousands in this tournament as they took down Natus Vincere in their opening round and then Speed Gaming International in the second. They eventually lost their game against Alliance but they did put up a good fight before calling the "gg". Sigma International had arguably the toughest day today as they went up against the top two placers of The International 3. They will be glad that they are facing less challenging teams tomorrow to secure and solidify their place in the playoffs.
 

The not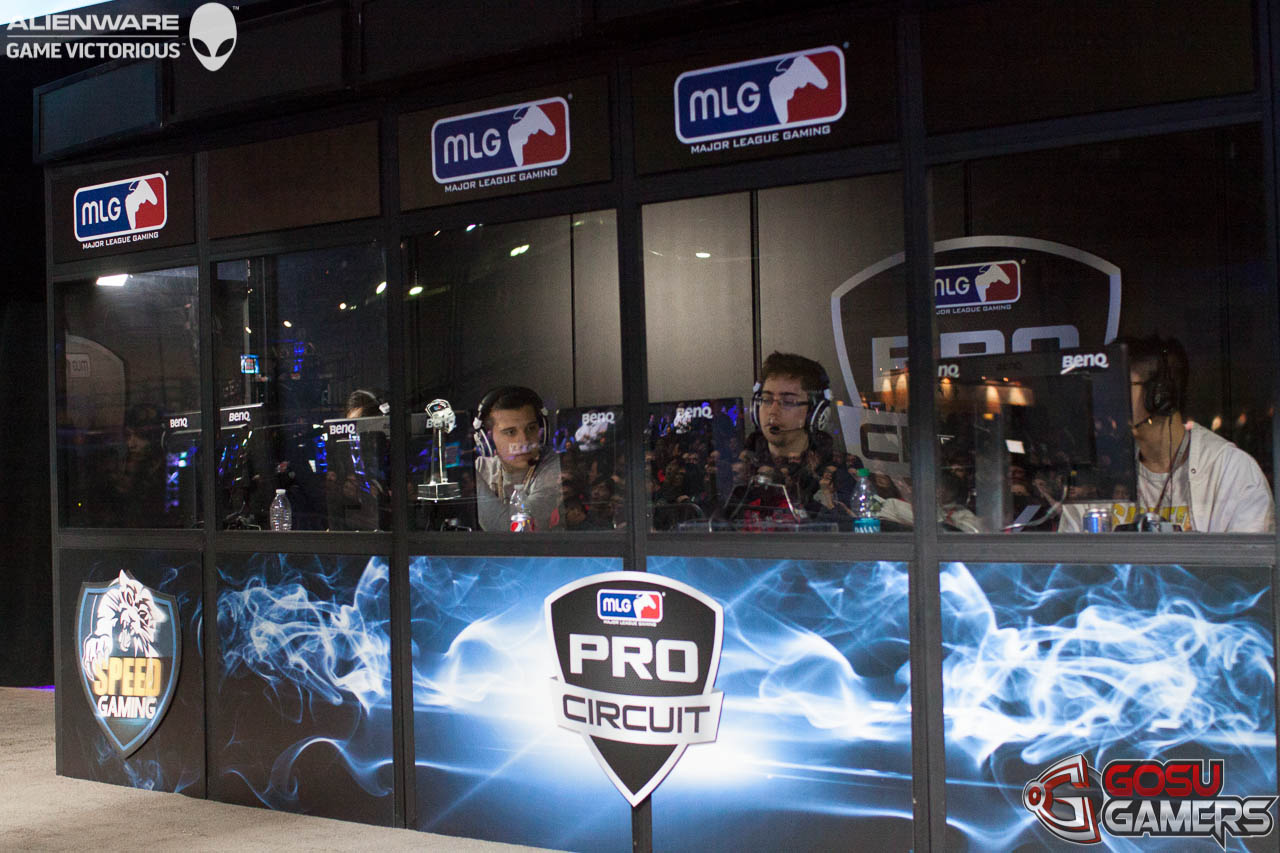 Speed Gaming International playing against Sigma.International.
Joining the tournament as one of the bigger favourites, Speed Gaming International felt the full effect of not having their full roster as they dropped all three of their games today. According to an interview we made with Weh Sing 'SingSing' Yuen prior to the tournament, the players on his team are still getting used to playing with stand-in Artour 'Arteezy' Babaev, evidently from their role switch in their match against Sigma International earlier today. While Speed are now placed at the bottom of the table, they still have a chance to bounce back tomorrow assuming they buck up and win majority of their games.
Also suffering from a losing streak is Pretty Boy Swag whom underperformed against Team Liquid, Fnatic and Evil Geniuses. The grim part for the American crowd favourite is the fact that they have not gone up against Alliance, Na`Vi and DK, whom many deemed as the big three of the tournament. On paper, they are very unlikely to make the playoffs of the tournament unless they go on a string of upsets tomorrow against some of the best teams Europe and Asia have to offer.
 

And everything in between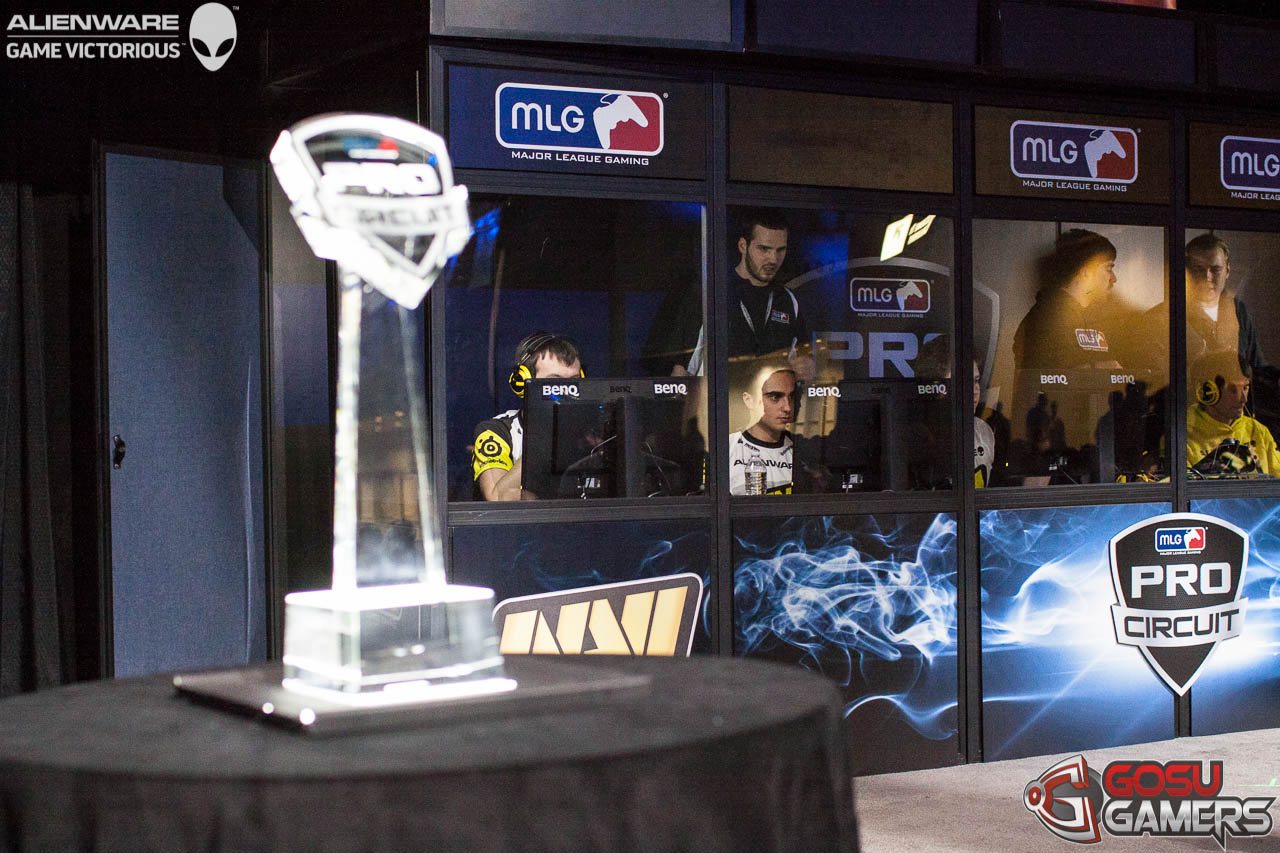 Na`Vi is gunning for the trophy.
It is shocking to see Na`Vi and Alliance in the middle of the pack and their losses against Sigma and DK respectively have definitely lost their fans a lot of branches and rares. Regardless, they are still deep in the running for the top four and will have five games to prove themselves. Jonathan 'Loda' Berg is unhappy with the crowd in MLG though.

Americans shouting "fuck you loda", "die alliance" and other shit during game sure is awesome. Rudest crowd in my career so far.

— Jonathan Berg (@LodaBerg) November 23, 2013
The same can be said about Evil Geniuses, Team Liquid and Fnatic. All three did not have a superb day but are still in contest for the top four position in the round robin.
Gallery



Click for more photos on our gallery
Total: 55 pictures
Last update: 01:00 CET